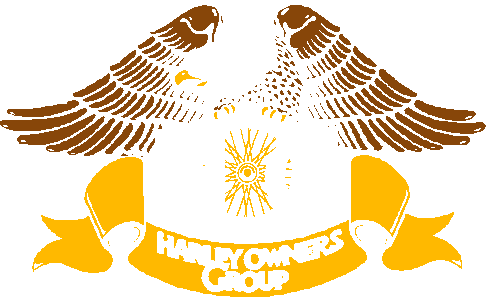 Our Sponsor
Official News Letter
Chapter Officers
Event Schedule
Director's Report
Activity Officer's Report
Safety Officer's Report
Ladies of Harley Report
Secretary/Treasurer's Report
Financial Report
Biker Baby Photo Contest
Road Trip(s)
Road Trip(s) Reviewed
1999 Tentative Event Schedule
Archives
E-Mail Addresses
Guest Book

PLEASE use your Back Button to return!

Sponsored By:


Harley-Davidson of Atlanta, Inc.
501 Thornton Road
Lithia Springs, Georgia 30122
770-944-1340

HOGWASH
Official Newsletter
Atlanta Chapter, H.O.G. Inc.
Chapter Number 0788
November 1999 Issue
Hot-Line Number!
770-908-3435

Director: Jim Durham 770-434-9221
Assistant Director: Alan Farmer 770-389-4129
Ride Director: Dan Gardiner 770-957-2174
Activity Officer: Tom Sigerfoos 770-971-4467
Safety Officer: Jimmy H. Stephens 404-363-0608
Ladies of Harley Officer: Ginger Gardiner 770-957-2174
Secretary/Treasurer/Editor: Rene' Durham 770-944-1340
Photographer: Hank Somma 770-966-7924
Advertising: Dean Mull 770-486-8232
Web Master: B.K. Ellis 770-471-0306
Ride Captains:
Dean Mull 770-486-8232
Tom Sigerfoos 770-971-4467
Eb Struss 706-235-1047
Mike Volk 770-949-9691
David Gilmer 770-258-5656


NOVEMBER'S EVENT SCHEDULE
November 6, 1999
Dawsonville Pool Hall
Meet: 10:00 AM
Service Merchandise Parking Lot
Roswell Road, I-285
Leave 10:30 AM
Jimmy Stephens, Ride Leader
November 11, 1999
Veteran's Day
Thank you Veterans for our Freedom...
November 11, 1999
Candle Party
Meet: 6:30 PM
Harley-Davidson of Atlanta


Attention all Chapter Ladies...The Christmas season is getting closer and what a way to get into the spirit with a nite of sheer bliss...a Candle Party. Great gifts or just fill you home with the scent of the holidays. Please join us for a great evening of candles, food, and friendship. For details call Aaron at the Harley-Davidson of Atlanta.
November 13, 1999
LaPrades Ride
Meet: 9:00 AM
JC Penney's Parking Lot
Perimeter Mall and I-285
Leave 9:30 AM
November 14, 1999
Impromptu Lunch Ride
Meet: 12:00 Noon
Harley-Davidson of Atlanta
Leave: 12:30 AM
Jim and Rene' Durham, Ride Leader
November 16, 1999
Atlanta Chapter, H.O.G. Business Meeting
Meet: 7:00 PM
Shoneys
Thornton Road and I-20
NOTE DATE CHANGE
November 18, 1999
Atlanta Chapter, H.O.G. Chapter Meeting
Meet: 7:30 PM
Harley-Davidson of Atlanta

November 25, 1999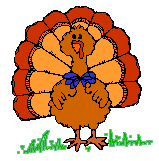 Happy Thanksgiving
November 27, 1999
R.S.V.P. Deadline
If you plan to attend the Atlanta Chapter Christmas Party, PLEASE Call Rene'!!!
November 29 and 30, 1999
Harley-Davidson of Atlanta Closed for Inventory

DIRECTOR'S REPORT
The Head HOG!
Election of 2000 Officers
Well the New Year is almost here. This brings a new century along with new Officers for 2000. Next year we will celebrate the 15th Anniversary of the
Atlanta Chapter, H.O.G., of which I am a Charter Member. When I first joined the chapter B.K. Ellis was the Director and on the first few rides we thought David Brooks was B.K. because he always talked all the time. Then Rene' and I got to know B.K. and his riding partner Dale Moorefield whom we miss dearly. We all grew to be great friends. Many of our members are fairly new to the Chapter. I hope you will give the new officers the support they truly deserve for the upcoming year. Here is a list of the new 2000 officers for the Atlanta Chapter, H.O.G.
Election Results:

Director...Dan Gardiner
Assistant Director...Jimmy Stephens
Ride Director...Steve Johnson
Safety Officer...David Gilmer
Ladies of Harley Officer...Tommye Sigerfoos
Secretary/Treasurer...Rene' Durham
Please give them your support a for a great New Year!

Important Issue

At our business meeting drinking while on rides were discussed. We have several members concerned about this. After the discussion and talking with Eddie Houghton, our sponsor, it was decided to update the minutes of Incorporation and the By-Laws in January. They will read that there will be no drinking of alcohol beverages on Atlanta Chapter, H.O.G. Rides. When we have reached our destination you will be on your own. Eddie talked with H.O.G. National and they agreed. To protect Eddie, Harley-Davidson of Atlanta, and Atlanta Chapter, H.O.G., Inc., this has to be done. We have not had anything to happen yet but for the future, we want everyone that goes on a Chapter Ride to be safe and comfortable riding with the group.

News Update Christmas Party

Our plans have changed since the October meeting. Our Christmas Party which was to be at Catos is now going to be Saturday December 11, 1999 at the Hilton Atlanta and Towers 255 Courtland Street NE, Atlanta. They will have a special room rate for those of you that would like to spend the night. The rate is $80.00 for double or king. When you call to make a reservation tell them you are with Atlanta Harley-Davidson. The deadline for the room reservation is November 27. Please call Rene' to RSVP for the party. The deadline for that is also November 27. We are very fortunate to have great Dealer Sponsors, Eddie and Chris Houghton who will be paying for over half of the party. There will be a cash bar. As for the attire for the party we recommend your Sunday Best. It will FREE to all Atlanta Chapter members! Each guest is $20.00 (Adults or children).

HOPE TO SEE YOU AT THE CHRISTMAS PARTY!

Jim Durham
Director,
Atlanta Chapter, H.O.G.

Activities Officer's Report
Who's Chapter is it Anyway?
As your Activities Officer and also as one of the Chapter Ride Captains I have asked for input at some of the meetings as to how we are doing in planning rides and activities and what else you would like to see in that regard. We have not heard much, which I guess could be taken a couple of ways. Either we are doing OK, or folks for whatever reason, might not care enough to speak up.
Please remember this is YOUR chapter and the officer board is here to serve you, the members. While attendance is up this year at meetings, we the officers, would still like to see much greater attendance and interest in the chapter. Your input can be heard either at meetings, in person off line, by phone (all of our phone numbers are listed in every issue of HOGWASH), or via the Web Page.
Serving on the officer board takes time and effort. personally can think of no better payoff than to see member activity increasing. So let us hear from you and please, talk our chapter up to those you know who may presently be a bit "inactive".
Thanks for your interest in our (your) chapter.
Tom Sigerfoos
Activities Officer,
Atlanta Chapter, H.O.G.

SAFETY OFFICER'S REPORT
Thank God it's fall. No more hot weather, no more smog, the leaves are starting to change and all's right with the world. This is my favorite time of the year. The north Georgia mountains are about to be invaded by every type of bike you can think of. I love to ride in the mountains, the roads, the colorful leaves and the cooler weather takes away all the stress of being in the city. The people that live in this area have a slower life style than us city folk.. So be polite and show some respect when riding there. The leaves this time of year are changing and falling off the trees. They can be a hazard, even a light rain or dew on the road can make them slicker than a rotten banana peel. So be aware going into a curve and slow down, take it easy and RIDE LOUD RIDE PROUD!
Jimmy H. Stephens
Safety Officer,
Atlanta Chapter, H.O.G.

LADIES OF HARLEY REPORT
In December we will have our last ride of the year going to Christian City on December 12th. We will sponsor our Annual Toy Ride to Christian City. This is a wonderful way to make their Christmas a little more special and share our joy with the children. Please mark your calendars and be sure to join us for this ride. There will be a special barrel at the shop for the Christian City Toy Ride for those unable to join us beginning in November. To the right is a list of suggested ideas. You are not limited to these items. It is all from the heart and whatever you would like to give they will be thrilled. Please do not wrap most items. Wrapped gifts need to be marked for Boy/Girl and age group. They use these gifts not just for Christmas, but also for Birthdays and others special occasions throughout the year. If you have any questions don't hesitate to give me a call. Remember this ride is Rain or Shine, Hot or Cold, 2 or 4 wheels. Be sure and be there and join us in the blessings.
Also, don't forget to turn in your baby pictures for our Christmas Party by November 19th. It will be lots of fun guessing who everyone is in the Biker Baby Photo contest. I will have your pictures ready to be picked up at the shop in January.
My last two months as Ladies of Harley Officer are going to be special. I will savor these days together with you and enjoy every chance I have to serve the Atlanta Chapter in this capacity. I have really been blessed working with all of you the last 2 years. Everyone in this chapter is like family. You are wonderful people with whom I am proud to have had the opportunity to work for and with.
God Bless You All.
Ginger Gardner
Ladies of Harley Officer,
Atlanta Chapter, H.O.G.
| | | |
| --- | --- | --- |
| Boys and Girls | Girls | Boys |
| Tube socks | Regular socks (all sizes) | Dress socks (all sizes) |
| Shoe Laces (long, neon, B&W) | Gloves | Gloves |
| Small shoe shine kits | Leg warmers | Men's hair spray (teens) |
| Travel sewing kits | Panty Hose (Juniors and Women's) | Men's cologne (teens) |
| Comb/brush sets | Tights for small girls | Men's deodorant (teens) |
| Hair dryers | Hair accessories | Boys and Teens slippers |
| Small manicure sets | Scarves (head and neck) | Travel kits |
| Pen/Pencil sets | Girls and teens slippers | Belts |
| Small flash lights | Belts | Suspenders |
| Batteries | Jewelry (especially pierced with surgical steel post) | Cars/trucks (young boys) |
| Lint brushes | Makeup (pale lipsticks and shadows) | |
| Lip Balm | Nail polish (pale shades) | Billfolds |
| Tooth brushes | Handbags (all sizes) | Fishing rod and reels |
| Coin purses | Ladies toiletries | Tackle boxes |
| Foot powder | Mirrors (purse, hand, makeup | Tie Tacks |
| Shampoo/Conditioners | Educational toys | Low-cut athletic socks |
| Hair Spray and Mousse | Curling Irons | Art sets |
| Sugarless Gum/Mints, etc | Sweaters (Ladies S, M, L, XL, XXL) | Sweaters (Men's S, M, L, XL, XXL) |
| Colored pencil sets | Sweaters (Girls S, M, L) | Sweaters (Boys's S, M, L, XL) |
| Balloons | Sweat shirts (all sizes) | Sweat shirts (all sizes) |
| Small stuffed animals | Jeans and other denim clothing items | Jeans and other denim clothing items |
| Board Games (young and old) | | |
| Card games | | |
| Luggage (overnight, duffle bags) | | |
| Regular Book Bags | | |
| Stationary/Thank you notes | | |
| Books (Biographies of all kinds) | | |
| Sleeping bags (large and small) | | |
| Cameras and Film | | |
| Scrap Books | | |
| G-Rated VHS tapes | | |
| Bike helmets (Adult and Child) | | |
| Gift certificates for "Out to Eat" treats) | | |
| Bible tapes (stories, scripture, songs, etc.) | | |
| For younger children (weaving, simple crafts sets, jewelry making, sand art, painting, cross-stitch) | | |
| | | |

SECRETARY/TREASURER'S REPORT
Congratulations to all the members who won door prizes at our October meeting. We had a guest from Hooters in Newnan and he gave us 3 VIP wing passes. The winners were Sam Wood, B.K. Ellis, and Sharon Johnson. Nonnie Woodard won the 50/50 drawing of $52.50 and Jane Brown won the attendance jackpot from Harley-Davidson of Atlanta, a $60.00 gift certificate.
If you were at our October meeting you should recall the announcement about our Christmas Party. Since then things have changed. The new location is the Atlanta Hilton. The party will be December 11th. It will be Free to Atlanta Chapter members, but all guests (adults and children) will pay $20.00 each. RSVP to me before November 27th.. Look for more information in Jim's article on the front page of this month's newsletter. The time will be posted at the shop and more details will appear in the December HOGWASH.
Membership Fee Update
Membership dues will be $15.00 per H.O.G. member starting November 1, 1999. If you have already renewed for year 2000 you are fine and you don't owe any more money.
Financial Report
| | |
| --- | --- |
| September 23, 1999 Beginning Balance | $2,731.23 |
| Income...Dues and 50/50 | $723.00 |
| Subtotal | $3,454.23 |
| Paid Out | $937.67 |
| October 23, 1999 Balance | $2,516.56 |
Rene' Durham
Secretary/Treasurer,
Atlanta Chapter, H.O.G.

Biker Baby Photo Contest!
Attention Atlanta HOG Members!
The Atlanta Hog Chapter is going to have a Biker Baby Photo Contest at the Christmas party.
- Must be a picture of yourself.
- You must be a member of Atlanta Chapter H.O.G.
The photos will be displayed during the Christmas Party. The HOG member that identifies the most pictures will win the contest.
There is a box to drop off your pictures in the shop on Rene's desk.
Please write your name on the back of the photo and put your photo in the box by November 19th.

Road Trip(s)
Dawsonville Pool Room
Saturday November 6, 1999
This ride will begin at the old Service Merchandise parking lot 2 blocks outside I-285 at Roswell Road, exit 17. We will meet at 10:00 AM and leave at 10:30 AM. The ride will take us up Ga. 400 to Hwy 9 to Dawsonville. The pool room is an old establishment that in the old days women were not in, permitted, but times have changed. Today the pool room is a family restaurant.
They have the best tasting hamburger you will ever put in your mouth. It's also
a NASCAR/Bill Elliot Shrine. After we chow down, we will head to Hwy. 515 to Hwy. 60 and to Dalonaga. Do not miss this ride, the fall colors should be peeking and hopefully the weather will be great. So join us, you will not be disappointed,
Questions? Call Jimmy Stephens at 404-363-0608 after 7 PM.
LaPrade's

November 13, 1999
Please note that the Laprade's ride scheduled for November 13th is still on, but the times have changed.
Meeting Time/Place: 9:00 AM, JC Penney at Perimeter Mall (I-285 at Ashford Dunwoody Rd).).
Safety Briefing/Route Coverage: 9:00 to 9:30 AM
Departure: 9:30 AM sharp(we want to be out of there before the Christmas shoppers attack the mall!).
Ride will feature GA Hwy 197, which is narrow and very curvy, so be mentally ready to ride.
Lunch cost is around $14.00 including gratuity and is all you can eat "Country cooking". Hope you can join us for a gorgeous ride and some delicious food!
Tom Sigerfoos
Ride Leader,
Atlanta Chapter, H.O.G.

Road Trip(s) Reviewed
Blessing of the Bikes!
On September 26, at ST. VINCENT de PAUL Catholic Mission Church In Dallas, GA. The Blessing Of The Bikes / Ride / Lunch.
We had 40 bikes (59 Bikers ) ride into the church parking lot. Inside the church we had four reserved pews filled with bikers.
Fr Carl Zdancewicz walked past seven Knights Of Columbus color guards with swords drawn. (The 8th. Color Guard Decided to ride his Harley up from Carrolton, GA).
Each biker received a Blessing of the Bikes Pamphlet that Fr Carl had prepared.
Lead Ride Captain Mike Volk gave all bikers their final ride instructions.
Ride Captains Eb & Anita Struss and daughter Alison were placed about every 12 bikes as we rode off parade style with Mike leading the Sheriff's car!
Door prizes donated by Harley-Davidson of Atlanta of four T-shirts were won by, June Baker, Sharon Johnson, Warren Marsh and J.R. Newman.
A 50/50 drawing of $66.00 was won by Warren Marsh.
Other prizes were license plates won by, David Gilmer, Don Brown, and Terry Owens.
$10.00 Certificates were won by Raymond Knight & Dakota Byrd.
My thanks to all who helped me, Fr Carl, K/C Color Guards. All the Knights who helped, either inside cooking or serving, or helped outside with the ride.
And most of all, to the bikers who participated and made it a success.
Hank Somma, Ride Leader
Blessing of the Bikes Ride Review
We had an excellent turn out for the Blessing of the Bikes at the ST. Vincent De Paul Mission. We had around 39 Bikes and around 15 with passengers (I don't have exact numbers at this time). The weather was perfect and the church people were the best. The Sheriffs escort did an exceptionally good job. They blocked every intersection so we didn't have to stop. The route took us north through some beautiful back roads of Paulding County, then west, then back to the church. Everything was perfect including the good food provided by the Church people.
All the proceeds from the ride went to the Knights of Columbus Council 12287. A special thank you to Eb Struss and David Gilmer, three Road Captains on any ride is a blessing. Also, I would like to thank all the riders that came out from all around Atlanta. We had a lot of different types of motorcycles, and folks from many different clubs. If they make this ride an annual event, I will be back next
year for some more blessing and fun. Thank you Hank for a I great Sunday ride.
Mike Volk,
Ride Captain
Atlanta Chapter, H.O.G.

1999 Tentative Events Schedule
Atlanta Chapter, H.O.G.
November 1999
| | |
| --- | --- |
| 7 | Dawsonville Pool Hall, Dawsonville, GA |
| 13 | LaPrades Lunch Ride |
| 14 | Impromptu Lunch Ride |
| 16 | Atlanta Chapter H.O.G., Business Meeting |
| 18 | Atlanta Chapter H.O.G., Chapter Meeting |
| 25 | Thanksgiving |
December 1999
| | |
| --- | --- |
| 11 | Atlanta Chapter Christmas Party |
| 12 | Christian City Ride |
| 14 | Atlanta Chapter H.O.G., Business Meeting |
| 16 | Atlanta Chapter H.O.G., Chapter Meeting |
| 25 | Christmas |
January 2000
1
Tommy Tyner Annual Memorial Ride

Archives

Information... Rene'
Content... ME

Atlanta Chapter Member's E-Mail Addresses
| | |
| --- | --- |
| Barbour, Danny | drbshine@aol.com |
| Becton, Allan | f.a.becton@lmco.com |
| Brown, Don and Jane | brown_j@bellsouth.net |
| Cadou, Dick | mcadou@msn.com |
| Cawley, Charles | cawley1840@aol.com |
| Cloninger, Chuck and Linda | yin-and-yang@juno.com |
| Durham, Jim and Rene' | Turbohog@IX.netcom.com |
| Ellis, B.K. | bkellis@avana.net |
| Gardiner, Dan and Ginger | dangardiner@worldnet.att.net |
| Gillett, Pamelia | ST883@aol.com |
| Gillett, Tom | gillettt@aol.com |
| Johnson, Steve and Sharon | rhino2447@aol.com |
| Jones, Don | donjroswell@worldnet.att.net |
| Love, Bron | HDSPT99@aol.com |
| Matthews, Billy and Susan | susan87@webtv.net |
| McClure, Glenn | gmcclur@bellsouth.net |
| McGinn, John | JCMCGINN01@AOL.COM |
| Peel, Robert | rlpeel@aol.com |
| Volk, Michael and Karen | muskrat@atlcom.net |
| Wheeler, William R. | bwheel@ibm.net |

Please sign our Guest Book!

Updated 11/1/99