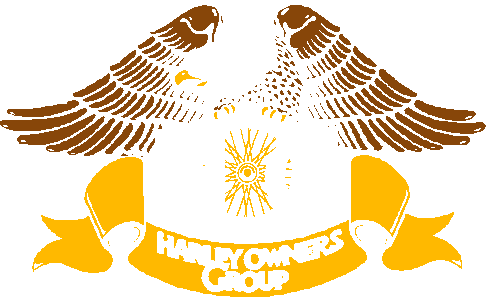 Atlanta Chapter
Harley Owners Group, Inc.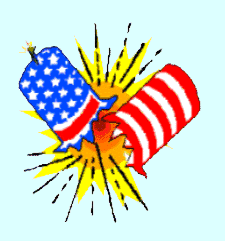 Sponsored By:
Harley-Davidson of Atlanta, Inc.
501 Thornton Road
Lithia Springs, Georgia 30057
770-944-1340
HOGWASH
Official Newsletter
Atlanta Chapter H.O.G., Inc.
Chapter Number 0788
Director: Paul Gardner 404-798-8608
Asst Director: Jim Durham 770-944-1340
Sec/Treasurer: Renee Durham 770-944-1340
Ride Director: Allan Farmer 770-389-4129
Safety Officer: Mendel Stafford 770-729-0858
Ladies of Harley Officer: Ginger Gardiner 770-957-2174
Activities Officer: Dan Gardiner 770-957-2174

January 1, 1998


Happy New Year From Atlanta Chapter H.O.G.

January 13, 1998
Atlanta Chapter H.O.G. Chapter Business Meeting
All members are welcome to this informal gathering to plan events for the Chapter and discuss ideas and thoughts.
Meet: 6:30 PM Harley-Davidson of Atlanta January 15, 1998
Atlanta Chapter H.O.G. Chapter Meeting
Come join us for the latest in the Chapter, 50/50 drawings, the monthly Attendance Jackpot Drawing and talking to other Chapter Members.
Meet: 7:30 PM Harley-Davidson of Atlanta

LOOKING THROUGH THE TURNS
I know, it was just yesterday that you received the December HOGWASH. But, due to the holidays and the mail service, we thought we would try to get it out a little early. The main reason is to get the word out about the Tommy Tyner Memorial Ride on New Year's Day. This is a big one folks! We are meeting at two places. We will have a group meeting at the shop at 10:00 A.M. and will meet up with a group at the BP Station at GA 85 and Forest Parkway at 10:30 A.M. We will then proceed down to Jackson for some of the best home-cooking you have ever tasted. Make plans to join us on New Year's Day for this ride!
RIDES FOR 1998
If you have a suggestion to make about a trip you would like to see us take, jot it down and give it to one of the officers the next time you see us at the shop or "out in public". We are always looking for new ideas for the Chapter. There even talk going around about an "iron-butt" dinner ride to Lakeland, Fla. some time in the spring or summer. What do you think? Let us know!
SURVEY QUESTION
#1. What are your thoughts about name tags (chrome or plastic) for our Chapter members? How many times have you been at one of our events and someone comes up and calls you by name but, to save your life, you cannot remember what that person's name is? Well this might just be what we need. Let us know what your thoughts are on this as we start 1998!
NEW YEAR'S RESOLUTION
Looking for a good New Year's Resolution for 1998? What about if you resolve to attend at least one ride per season with the Chapter? With close to 1200 members in the Atlanta Chapter, this could be something really special. It doesn't have to be an overnight ride, either. It can just be one of our dinner rides, nighttime poker runs, Macon Braves rides, lunch rides, etc. You will not be disappointed with the fun that you'll have and the new friends you will make.
SPECIAL OFFER FROM H-D OF ATLANTA!
From now until January 31st, 1998, H-D of Atlanta is offering:
1) FREE pick-up and delivery in the Metro Atlanta Area for Service Department work.
2) Atlanta Chapter H.O.G. Members will get a 20% discount on parts and accessories when they are installed in the service department (except insurance jobs).
3) Just call Gary or Mike and they will make all the arrangements.
TOMMY TYNER MEMORIAL RIDE
Join us on the Atlanta Chapter H.O.G Annual New Year's Day Ride in memory of Tommy Tyner. This year we will be riding, rain or shine, to Buckner's Restaurant south of Jackson on 1-75. We will meet at H-D of Atlanta at 9:30 A.M. and will leave at 10:00 A.M. SHARP! We will ride south and stop at the BP Station at Ga. 85 and Forest Parkway to pick up the other half of the group at 10:30 A.M. Plan to come with us for "all you can eat" of some of the best-fixings in the South.
SLOW, LOOK, LEAN AND ROLL
Paul Gardner,
Director, Atlanta Chapter H.O.G., Inc.

Back to Archives

Information... Rene'
Content... ME

Updated 1/10/98