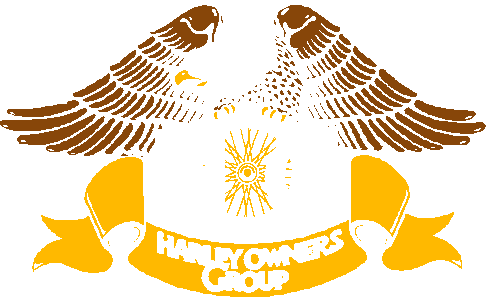 Atlanta Chapter
Harley Owners Group, Inc.

Sponsored By:
Harley-Davidson of Atlanta, Inc.
501 Thornton Road
Lithia Springs, Georgia 30057
770-944-1340
HOGWASH
Official Newsletter
Atlanta Chapter H.O.G., Inc.
Chapter Number 0788
Director: Paul Gardner 404-798-8608
Asst Director: Jim Durham 770-944-1340
Sec/Treasurer: Renee Durham 770-944-1340
Safety Officer: Mendel Stafford 770-729-0858
Ladies of Harley Officer: Karen Volk 770-949-9691


September 6, 1997
Harley-Davidson National Open House Unveiling of the 95th Anniversary Model Harley-Davidson of Atlanta September 11-14, 1997
5th Annual Georgia State H.O.G. Rally Jekyll Island, Georgia Mike and Karen Volk will be leading a ride from the shop on September 11, leaving at 9 am and will pick up a group at Texaco Station at Hudson Bridge Road and I-75 South. Accommodation, call Rene at Harley-Davidson of Atlanta... See May issue HOGWASH for Details and registration froms... September 16, 1997
Atlanta Chapter H.O.G. Chapter Business Meeting Meet: 6:30 PM Harley-Davidson of Atlanta September 18, 1997
Atlanta Chapter H.O.G. Chapter Meeting Meet: 7:00 PM Harley-Davidson of Atlanta September 21, 1997
12th Annual Atlanta Chapter H.O.G. Anniversary Party John and Karen Carroll's Fayetteville, GA 12 noon Entree and soft drinks provided... Members bring covered dish...salads, bean-dip, deviled eggs, deserts... Volunteers for setup are needed, please be there by 10:00 am that Sunday. See September '97 HOGWASH for directions... October 10-12, 1997
Biloxi Mississippi Ride Steve Norton will lead a ride to Biloxi for a long weekend... Meet: 8 am Harley-Davidson of Atlanta Leave: 8 am Make reservations at Motel 8 for $69/night.. Call Steve at shop for reservations and information.. October 18, 1997
Umbrella Rock Ride Umbrella Rock and Little River Canyon, Alabama Meet: 9 AM Harley-Davidson of Atlanta Leave: 9 AM Check with Paul Gardner or Rene' Durham as to the status of overnight ride.

LOOKING THROUGH THE TURNS
I would like to thank all of our Atlanta H.O.G. members for showing the Charleston H.O.G. Chapter a 'heaping helping' of hospitality during their recent visit with us. They had a good time and were impressed with the new shop and the friendliness of everyone they met there. Again, THANKS!
1998 OFFICER NOMINATIONS
Yes, it is that time of year again. Time to nominate officers for 1998. Do you know of someone who you believe will do a good job in one of the officer positions? Well then, fill out the nomination form in this newsletter and drop it in the box in Rene's office at H-D of Atlanta. The deadline for nominations is Oct. l. This will give us time to contact all of the nominees to see if they will accept the nominations. We will have the 1998 Officer elections at the October Chapter meeting on Oct. 16th.
GEORGIA, STATE HOG RALLY NEWS
The 5th Annual Georgia State H.O.G. Rally is less than 3 weeks away. Mike and Karen Volk are leading a ride to the Rally in Jekyll Island Thursday morning, September 11th, meeting at the shop at 8:30 AM and leaving at 9:00.T hey will pick up a group in the Texaco parking lot at Hudson Bridge Road and 1-75 at 9:45AM. This promises to be a real 'barn burner' of a rally and one which you should not miss. Jim and Rene Durham and the rest of the organizers have put a lot of time and sweat into making this the BEST EVER! Plan to attend!
QUESTION OF THE MONTH
How do you feel about moving the monthly Chapter Meeting to Saturday morning instead of Thursday night? Our objective is to make the meeting date and time as convenient as possible for a majority of the members. Call or grab one of the officers the next time you see us and let us know how you feel.
12TH ANNUAL ATLANTA HOG ANNIVERSARY PARTY
This year the Chapter will furnish the hamburgers, hot dogs, chicken and soft drinks and ask that you bring a covered dish of the usual things (deviled eggs, bean dip, desserts, salads, etc.) We are planning to have some new field events this year to spice things up a little bit. We will start serving at NOON, so be there! You will find a map in this newsletter of how to get there. We will also have a ride leaving from the shop that morning at 10:30 am. We also need volunteers to help set-up (tables, chairs, field event stuff, etc.) the morning of the event and should be there at 10:OOAM. See you there!
SLOW, LOOK, LEAN AND ROLL
Paul Gardner,
Director, Atlanta Chapter H.O.G., Inc.

Treasurer's Report
Please remember that you MUST HAVE your valid National H.O.G. Card with you if you win money or gift certificates to claim..
Rene' Durham, Secretary/Treasurer

South Carolina
State H.O.G. Rally
Myrtle Beach
October 9-12, 1997
1998 Sportster to be given away at
the 1997 SC State H.O.G. Rally!!
Drawing will come from
preregistrations only!
No tickets will be sold!
You do not have to be present to win.
Check your local dealer for
registrations forms or call
SC Rally Information Line
803-547-0744

SHS 1st Annual Open Car
& Motorcycle Show

DATE: September 28, 1997 -- RAIN DATE: October 5, 1997
1:00 PM - 5:00 PM -- All Classes Invited
Cost: $20 (if prepaid by August 31, 1997 - $15)
$15 Students with current student I.D.
SPECTATOR ENTRANCE FEE: $5 per car
LOCATION; Stockbridge Senior High School
1151 Old conyers road, Stockbridge, GA 30281
Dash Plaques for the first 100 Entries
Top 25 Awards for Cars
Top 5 Awards for Motorcycles plus
Additional Special Awards
Food - Raffle - Music by Hourglass - DJ - Games
Prizes & Giveaways - Fun for the Entire Family
Sponsored by SHS Cheerleaders
All proceeds are for a Fundraiser for SHS Cheerleaders
Make check payable to: SHS Cheerleaders
PO Box 64, Stockbridge, GA 30281
For information contact Bill or Vicki Jones 770-474-8404
T-shirts - $10 - Adults S, M, L, XL
T-shirts may be ordered in advance

Back to Archives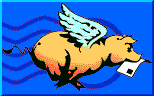 Information... Rene'
Content... ME

Updated 8/6/97