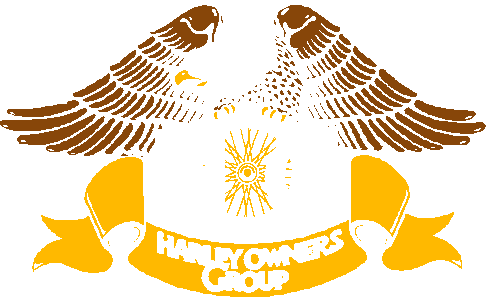 Atlanta Chapter
Harley Owners Group, Inc.



Sponsored By
Harley-Davidson of Atlanta, Inc.
501 Thornton Road
Lithia Springs, Georgia 30057
770-944-1340


HOGWASH
Official Newsletter
Atlanta Chapter H.O.G., Inc.
Chapter Number 0788


Director: Paul Gardner 404-798-8608
Asst Director: Jim Durham 770-944-1340
Sec/Treasurer: Renee Durham 770-944-1340
Safety Officer: Mendel Stafford 770-729-0858
Ladies of Harley Officer: Karen Volk 770-949-9691








June 7, 1997
CI-CI's Pizza Ride, Douglasville

All You can eat and drink...$4.00 Meet: 5:30 PM Leave: 6:00 PM Reserved parking up front... June 14, 1997
Sprayberry's BBQ, Newnan Meet: 10:00 AM Leave: 10:30 AM Charlie Lindsey, Ride Leader June 17, 1997
Atlanta Chapter H.O.G. Business Meeting Meet: 6:30 PM Harley-Davidson of Atlanta June 19, 1997
Atlanta Chapter H.O.G. Chapter Meeting Meet: 7:00 PM Harley-Davidson of Atlanta June 21-22, 1997
Summer Celebration Ride, York, SC Meet: 9:03 AM Exit 44, I-85 North, Holiday Inn Paring Lot Leave: 9:34 AM See June Issue HOGWASH for details... June 28, 1997
Young Harris Lunch Ride Meet: 8:30 AM Leave: 9:30 AM Cameron and Joy Ayer, Ride Leaders July 4, 1997
Dale Moorefield Memorial Ride Bostwick, Georgia for Barbecue Meet: 9:00 AM Old Forest Park Police Station, Forest Park, GA Leave: 9:30 AM Questions, call Paul, 404-768-8608 September 11-14, 1997
5th Annual Georgia State H.O.G. Rally Jekyll Island, Georgia Accommodation, call Rene at Harley-Davidson of Atlanta... See May issue HOGWASH for Details and registration froms... September 12, 1997
12th Annual Atlanta Chapter H.O.G. Anniversary Party Details to be announced... October 10 and 11, 1997
Asheville, NC Blue Ridge Parkway Ride Details to be announced...



LOOKING THROUGH THE TURNS
I would like to thank all of you that turned out for the Atlanta Police Department's Annual Memorial Ride, this year in memory of our own Dale Moorefield. The ride originated from the East parking lot of Atlanta-Fulton County Stadium. We had a group of about 40 people, most of which were Atlanta H.O.G. Members, and enjoyed a beautiful ride to the Dillard House for lunch. After quite a filling meal, Frank Roberts led us on a ride through the mountains from Clayton to Clarksville on some of the most curve-laden roads in Georgia. The weather was great, the food was out of this world and the ride was spectacular.


H-D OF ATLANTA GRAND OPENING
The Grand Opening on Saturday, May 24th was sensational! The hotdogs were catered by The Barbecue House, Inc., Kennesaw was the band for the day, our own Atlanta H.O.G. Member, Travis Tritt, gave us a rousing performance and the dealership was packed all day long. Thank you to all of the volunteers who helped at the Atlanta H.O.G. table by signing up and welcoming new members and advertising our up-coming rides.


RIDES
We have a whole bunch of rides coming up for an opportunity to ride. We have a ride to eat pizza, barbecue, who-knows what, and more barbecue. We will cover some of the most beautiful country in the state and will give you good times to remember. And as always, if you have a place you want to ride to, just call any of the officers and we will try to set up a ride wherever it is. One of the best places to discuss rides and activities at the monthly business meeting the Tuesday before the Thursday monthly Chapter Meeting. It is a casual, laid-back meeting where we can discuss anyone's ideas and suggestions. All members are urged to attend.


COMING HOME 1998
Time is rapidly running out to get your Combination Packages for the 95th Birthday Party for Harley-Davidson and the 15th Anniversary of H.O.G. in Milwaukee the first week of June of 1998. For more information call 1-800-843-9584. You don't want to miss it.


ATLANTA HOG CARDS
If you haven't gotten your new card it is probably because we don't have your National H.O.G. number. Call Rene with it today.
SLOW, LOOK, LEAN AND ROLL Paul Gardner, Director

Atlanta H.O.G. Safety
"Summer Riding"
by Mendel Stafford
Myrtle Beach was great. I only saw a few of the Atlanta H.O.G. members, but I know more of you were at the beach.
With the summer months upon us, a few reminders for riding safely come to mind. Summer months provide us with a different kind of riding. What I mean by a different kind of riding, is clothing. Short sleeve shirts, "T" shirts or tank tops are the most common sights. Most of us still keep on the jeans and boots. However, if you do have a notion to ride in shorts please consider keeping on the over the ankle boots. If something happens and your bike goes down, the road rash will heal quicker than a broken or torn ankle (This depends on how severe your accident is, of course.) Big caution! When riding with "T" shirts or tank tops in hot weather, your body will dehydrate quicker. This means more fluid (water) intake and possibly more frequent stops during your ride are needed. Dehydration can cause dizziness, blurred vision and inter ear dysfunction. In other words, you could fall off your bike and get hurt, because you are not in control of your faculties.
Because of the less body cover, sun burn and sun poisoning are two other factors we need to deal with during summer riding. Sun burn can add to the effects of dehydration as well as the pain it may cause. Sun poisoning can -cause the same symptoms as dehydration plus nausea. Protect your exposed skin with proper sun screens and lotions while riding.
Remember, if you are not safe. No One Is!!!


Summer Celebration Ride Up Date
June 21 & 22 1997
I spoke with Linda recently and they are really excited about having us visit. Linda and Mike have invited folks from several H.O.G. chapters including Charlotte, Spartanburg, Greenville and others. We have two bands booked, a southern rock band for the afternoon and a blues band for the night. Hey..... this is really going to be some PARTY!!!!
We will travel through the back roads of northeast Georgia and northwest South Carolina. Our destination for early evening Saturday, June 21 is The Roadside Grille in York, South Carolina. Linda and Mike Peavy will host us at their restaurant. There will be plenty of great food and live music. Linda has also invited many of the local H.O.G. members to join us for the evening. This will provide us a great opportunity to meet new riding friends. Sunday, June 22 maybe our new friends will show us some of their favorite South Carolina roads. We will head back to Atlanta early afternoon.
Call me to sign up for this GREAT ride!!!!!
See HOGWASH for Ride Details...
Mendel Stafford
770-729-0858


MDA PLEDGE RIDE AND BIKE SHOW
I would like to thank all of the people that helped me with all the set-up and help at Stone Mountain Park. Thank you Bettie Southern, Glenda Ridley, Eb and Anita Struss for working registration. A big Thank You to Lauralee, Allan Cassiday, Sylvia Beauchamp and Teresa and John for working most of the day Saturday in the rain. And Thanks to Jim for leading the ride. It looked a little grim Saturday morning when I left Smyrna while the tornado siren was going off. But we all made it. We had 12 bikes in the show Saturday with Kent Armstrong winning lst place, Chuck Wilde winning 2nd lace and Lauralee winning 3rd place.
On Sunday we had 71 entries with Kent Armstrong winning lst place, Keith Appling winning 2nd and David Devlin winning 3rd.
We raised over $6,000.00 for the weekend. Don Warrington raised $3000.00 (lst place), Larry Laughlin raised $646.00 and Kent Armstong raised $548.00.
THANK YOU VERY MUCH FOR ALL OF YOUR HELP!
Rene' Durham



Back to Archives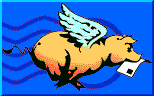 Information... Rene'
Content... ME



Updated 6/24/97