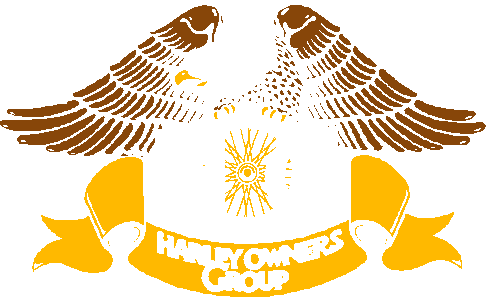 Atlanta Chapter
Harley Owners Group, Inc.

Sponsored By
Harley-Davidson of Atlanta, Inc.
501 Thornton Road
Lithia Springs, Georgia 30057
770-944-1340
HOGWASH
Official Newsletter
Atlanta Chapter H.O.G., Inc.
Chapter Number 0788
Director: Paul Gardner 404-798-8608
Asst Director: Jim Durham 770-944-1340
Sec/Treasurer: Renee Durham 770-944-1340
Safety Officer: Mendel Stafford 770-729-0858
Ladies of Harley Officer: Karen Volk 770-949-9691


July 4, 1997
Dale Moorefield Memorial Ride

Bostwick, Georgia for Barbecue Meet: 9:00 AM Old Forest Park Police Station, Forest Park, GA Leave: 9:30 AM Questions, call Paul, 404-768-8608 July 5, 1997
Macon Braves Ride Macon Braves vs Savannah Meet: 1:00 PM Shoney's Parking Lot...I-75 & Old Dixie Highway Leave: 1:30 PM July 12, 1997
Dixie Speedway Ride Sprint car racing...Woodstock, GA Meet: 4:30 PM Harley-Davidson of Atlanta Leave: 5:00 PM July 13, 1997
Bulloch House Lunch Ride Bulloch House, Warm Springs, GA Meet: 9:00 AM Harley-Davidson of Atlanta Leave: 9:30 AM July 15, 1997
Atlanta Chapter H.O.G. Chapter Business Meeting Meet: 6:30 PM Harley-Davidson of Atlanta July 17, 1997
Atlanta Chapter H.O.G. Chapter Meeting Meet: 7:00 PM Harley-Davidson of Atlanta July 19, 1997
Sprayberry's BBQ Lunch Ride Meet: 10:30 AM Harley-Davidson of Atlanta Leave: 11:00 AM September 11-14, 1997
5th Annual Georgia State H.O.G. Rally Jekyll Island, Georgia Accommodation, call Rene at Harley-Davidson of Atlanta... See May issue HOGWASH for Details and registration froms... September 21, 1997
12th Annual Atlanta Chapter H.O.G. Anniversary Party Details to be announced... October 10 and 11, 1997
Asheville, NC Blue Ridge Parkway Ride Details to be announced...

LOOKING THROUGH THE TURNS
CI-CI'S PIZZA RIDE
912 of you missed a great event when you weren't with us at CI-CI"s Pizza on June 7th. We met at the shop at the appointed hour and had the good fortune to be led to the restaurant by two of Douglasville's finest. There is nothing quite like having a motorcycle escort to eat pizza! Our group of 14 bikes left at 6:00 and took a rather scenic route through Dogulasville and to CI-CI's. Atlanta H.O.G. Chapter member Steve Smith, owner of CI-CI's, escorted us through the VIP entrance and into the reserved section for our group. If you have not been there, you are missing the best pizza you have ever put in your mouth, and plenty of it, too. We ate every variation of pizza imaginable and ate until we had to be rolled out of the door. We had such a good time that we talked Steve into another Atlanta H.O.G. night sometime in August. Thanks, Steve, for a great ride and greater food.
1ST ANNUAL DALE MOOREFIELD MEMORIAL RIDE
Be sure to mark your calendars for the 4th of July and be at the OLD Forest Park Police Station at 9:OO AM and ready to leave at 9:30 for a barbecue ride to Bostwick for some real "down-home" fixins. We are even being treated to a police escort from the station to I-285 courtesy of the Forest Park Police Department. Bring your appetite along for all-you-can-eat barbecue, stew and more! Need directions? Call me at 404-768-8608. Hope to see you there!
MACON BRAVES RIDE
Yes, we are going to see the Macon Braves this year. The date is Saturday, July 5th. We will meet in the Shoney's parking lot (1-75 and Old Dixie Hwy.) at 1:00 and will leave at 1:30. We will travel the back-roads to Macon and after dinner, travel over to the ballpark. If you have been with us in years past, you already know how fun these ball games are. These guys really love to play baseball and the ballpark is like one from yesteryear. Plan on joining us for a day of fun.
ATLANTA HOG CARDS
If you haven't picked up your new Atlanta Chapter HOG card, do so as soon as possible. If we don't have your card, it is probably because we don't have your National H.O.G. #. Call Rene with it today.
SLOW, LOOK, LEAN AND ROLL
Paul Gardner
Director, Atlanta Chapter H.O.G. Inc.
Atlanta H.O.G. Safety
"Review"
by Mendel Stafford
At the June Atlanta H.O.G. meeting I had a request to publish the "Safe Riding in Groups" and "Group Hand Signals" handout again.. This may be a good time to have a review. We have had two great overnight rides (Charleston and Summer Celebration Ride) with large groups and several day or evening rides. These rides have all been very successful and SAFE. Congratulations to all who participated in these rides and help make the rides safe and enjoyable.
Summer Celebration Ride
Was this a great ride or what??? For those of you who could not make it, sorry! We all had a good time. Thirty three bikes and forty eight people met at the Holiday Inn parking lot on 1-85 North at exit 44 on a beautiful summer morning. After a brief meeting and awarding of ride prizes we headed out, just 15 minutes behind our scheduled leave time. We broke into 2 groups for safer riding. The ride up I-985 and Hwy.23 was just gorgeous. We had a picnic lunch in the Gazebo in down town Walhalla, South Carolina. A few more ride prizes were awarded to luck winners and on the road again. Just this side of Table Rock state park we made a comfort stop. Good thing too, it was a frog choker just up the road. The threat of a storm passed and we continued. The road was wet for the next 20 miles or so but that was it for any chance for us too get wet. We had one more gas/comfort stop near Gaffney, S.C. and then on to York. After checking into the hotel and cleaning up, we headed to the Roadside Grille. Linda and Mike hosted over 400 people during the day. Thanks to everyone who participated in the ride and congratulations to our ride prize winners. A special thanks to Rick Strickland for leading the second group of bikes. Rick help me lay out the route and ran the route with me two weeks before the ride. Special thanks to Phyllis and Jimmy Lewis for their help in setting up the picnic area and being the pack mule at times. Also, special thanks to Sheila Juhan for the extra food and setting up the picnic area for lunch. Sheila also shared her auto for helmets and jackets. A big thanks to Chris, Wayne, and Eddie for the donation of ride prizes. I also sent a thank you to Linda and Mike Peavy for their hospitality and donation of two ride prizes.
Remember, if you are not safe...No One Is!!!

Back to Archives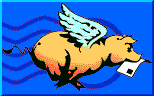 Information... Rene'
Content... ME

Updated 7/4/97