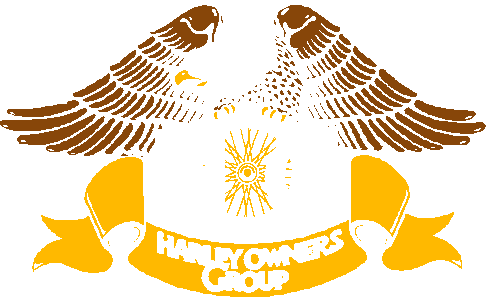 Atlanta Chapter
Harley Owners Group, Inc.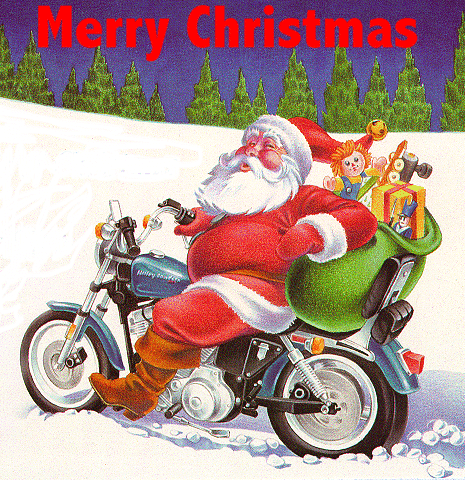 Sponsored By:
Harley-Davidson of Atlanta, Inc.
501 Thornton Road
Lithia Springs, Georgia 30057
770-944-1340
HOGWASH
Official Newsletter
Atlanta Chapter H.O.G., Inc.
Chapter Number 0788
Director: Paul Gardner 404-798-8608
Asst Director: Jim Durham 770-944-1340
Sec/Treasurer: Renee Durham 770-944-1340
Ride Director: Allan Farmer
Safety Officer: Mendel Stafford 770-729-0858
Ladies of Harley Officer: Ginger Gardiner


See December HOGWASH for Chapter Membership Enrollment form and Release for the Atlanta Chapter, H.O.G.

December 6, 1997
Harley-Davidson of Atlanta after Thanksgiving Sale
December 14, 1997
Atlanta Chapter H.O.G. Christmas Toy Run
To benefit Christian City Childrens's Home. This year we are helping the teenages at the home. See suggestion list in December HOGWASH. Let's make this a special Christmas for the people!
Meet: 1:00 PM Harley-Davidson of Atlanta Leave: 1:30 PM December 15, 1997
Atlanta Chapter H.O.G. Christmas Party


See December HOGWASH for details. Atlanta Chapter Members Free...Guest $12.00.

December 20, 1997
Harley-Davidson of Atlanta Christmas Sale and Santa

December 25, 1997


Merry Christmas From Atlanta Chapter H.O.G.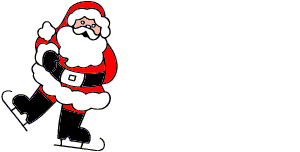 January 1, 1998

Happy New Year From Atlanta Chapter H.O.G.

LOOKING THROUGH THE TURNS
HAPPY HOLIDAY DAYS!
It's hard to believe that it is that time of year again. Time to decorate for the holidays and plan all those delicious meals and room for visitors during the Holiday Season. This is also the time of year that we look back on what we've done over the past 12 months. Well, if you are an Atlanta Chapter member, you not only know but have experienced some of what I'm about to tell you. Were you with us last New Year's Day when an army of us invaded Buckner's in Jackson for our Tommy Tyner Memorial Day Ride? Ask our new Ride Director, Allan Farmer, about the fried chicken and honey. Talk about good! Or how about the Charleston Ride, when we could have not wished for better weather and the group of us that saw the 'Jurassic Raccoon" on the way to dinner. The almost venison dinner we had on one of the Macon Braves Rides was a close call we didn't need. Were you there on the York Ride? The Roadside Grill is sure to be an annual event. The Charleston H.O.G. Chapter came over the same weekend of the National Open House and we showed them what Atlanta Chapter hospitality is all about. The Dale Moorefield Memorial Ride on July 4th to Bostwick was a sight to see with all of the participation. And the Asheville Ride, which we just threw together at the last minute, was a good time had by all. Of course, we did have some problems with the weather and had some low turnouts for some of the rides. Steve Norton was disappointed in only three people voicing interest in the Biloxi Ride, but he is planning it again for the first part of 1998 and we should have a crowd going this time. And after promoting the CI-CI'S PIZZA RIDE so much for two months, we only had about 6 bikes show up for that one. Of course, it was about 35 degrees outside, the wind was at about 15 mph and it was overcast. Not you ideal riding conditions. What was most inspiring about 1997 was the huge increase in participation in our Chapter. We had new people leading rides and coming to the Business Meetings, new volunteers wanting to help and a dramatic increase in New Members. We now have approx. 1100 members in the Atlanta H.O.G. Chapter and keep growing everyday. Our sponsor. Harley-Davidson of Atlanta, the officers and I offer a tip of the helmet to everyone who has made this Chapter what it is through their efforts, kind words and hospitality to all of our members be they old or first timers and the visitors and guests.
CHRISTMAS DINNER
See the attached flyer announcing our Atlanta Chapter Christmas Dinner this year. You should note that the meeting/dinner has been moved to MONDAY NIGHT for just this month. We will have as our Special Guest Valerie Ledterman who is our Regional Manager from H.O.G. National. Introduce yourself and get to know her.
HARLEY-DAVIDSON OF ATLANTA SALE
By now you should have received a card In the mail the After Thanksgiving sale Dec. 6th and the Before Christmas Sale Dec. 20th. We are asking for volunteers to 1) Help at the Atlanta H.O.G. table answering questions about the Chapter and 2) ringing in some baked goods (i.e..brownies, cookies, divinity, cupcakes, etc.) And at the December 20th Sale. Santa Claus will be with us from 11AM-2PM. Our Chapter will be taking Polaroids of children with Santa for $2.00 ea. So. we will need volunteers for this too. 100% of the proceeds will be donated to the Christian City Children's Home. If you can help, just call me or Rene and we will give you all the information. Come out and do some shopping and make this a special Christmas.
ATLANTA CHAPTER H.O.G. TOY RUN
Our toy run this year will be on Sunday, Dec. 14th and will go to the Christian City Children's Home. We will meet at 1:00 and leave at 1:30 and will take Camp Creek Parkway to I-285 to I-85 to Hwy. 138 to the Children's Home in Union City. This year we are helping the teenagers at the home. Attached in this newsletter is a suggestion list they have provided. Let's make this a special Christmas for these people!
SPECIAL OFFER FROM HARLEY-DAVIDSON OF ATLANTA
From now until Jan. 31st, 1998, H-D of Atlanta is offering:
1) FREE pickup and delivery in the Metro Atlanta Area for Service Department work.
2) Atlanta H.O.G. Chapter Members will get a 20% discount on parts and accessories when they are installed in the Service Dept. (except insurance jobs).
3) Just call Gary or Mike and they will make all the arrangements.
NATIONAL H.O.G. NUMBERS REQUIRED
The people listed below need to call Rene' with their National H.O.G. numbers. If you recently bought a new bike you may not have your card yet, As soon as you get it from H.O.G., please call me. If I don't get your number you will be dropped from the mailing list.
Paul E. Barner Marvin Barker C.W. Barnett Michael Baker Norman Bleakley Joe Broadstreet Jim Buchannan David Camp Vickie Clay Curtis Cook Paul Cook Greg Corbitt John Crowe Larry Daugherty Phil De Martino Dennis Dunagan Tony Farmer Danny Gibbs Joshua Graves Randall Hammons William Helgemoe Dawn Hiatt Robert Hicks James D. Hollomon Hank Hopkins Linda Houston Wesley Jenkins Howard Jones Eric Kolbinsky Gary Lands Ron Lyle Chuck Luxner Sean McNaab Randall Miles Michael Moriarty Charles Moody Bill Nash Cameron Padgett Michael Parsley Anthony Pinkerton Bruce Ramsey Steve Redden Stephen Samson Randy Steward D.F. Stevens Ernie Studard Randy Taylor Michael Tyoucalis Harvell Walker Karen Wentraub M.L. Winn Sharon Wright Michael Vanmansfield
SLOW, LOOK, LEAN AND ROLL
Paul Gardner,
Director, Atlanta Chapter H.O.G., Inc.

Back to Archives

Information... Rene'
Content... ME

Updated 12/28/97