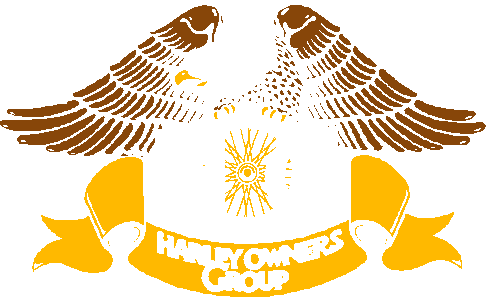 Atlanta Chapter
Harley Owners Group, Inc.

Sponsored By:
Harley-Davidson of Atlanta, Inc.
501 Thornton Road
Lithia Springs, Georgia 30057
770-944-1340
HOGWASH
Official Newsletter
Atlanta Chapter H.O.G., Inc.
Chapter Number 0788
Director: Paul Gardner 404-798-8608
Asst Director: Jim Durham 770-944-1340
Sec/Treasurer: Renee Durham 770-944-1340
Safety Officer: Mendel Stafford 770-729-0858
Ladies of Harley Officer: Karen Volk 770-949-9691


August 1, 1997
Dinner Ride with the Charleston H.O.G. Chapter

Meet: 6:00 PM Harley-Davidson of Atlanta Leave: 6:30 PN August 2, 1997
Harley-Davidson 1998 Model Sneak Preview Jim R. Miller Park, Marietta, GA Meet: 8:45 AM Harley-Davidson of Atlanta Leave: 9:15 AM SHARP! August 9, 1997
Macon Braves Ride II Macon Braves vs Savannah Meet: 1:00 PM Shoney's Parking Lot...I-75 & Old Dixie Highway Leave: 1:30 PM
Make reservations at Quality Inn 912-781-7000
Paul Gardner will lead ride back to Atlanta for those not staying over... August 17, 1997
Athens Lunch Ride Compadres Mexican Restaurant, downtown Athens, GA Meet: 9:30 AM Bufallo's parking lot, Stockbridge (I-675 & Hwy 138) Leave: 10:00 AM August 19, 1997
Atlanta Chapter H.O.G. Chapter Business Meeting Meet: 6:30 PM Harley-Davidson of Atlanta August 21, 1997
Atlanta Chapter H.O.G. Chapter Meeting Meet: 7:00 PM Harley-Davidson of Atlanta August 30, 1997
Cruise Night, Harley-Davidson of Atlanta Meet: 5:00 PM Harley-Davidson of Atlanta Leave: until September 6, 1997
Harley-Davidson National Open House Unveiling of the 95th Anniversary Model Harley-davidson of Atlanta September 11-14, 1997
5th Annual Georgia State H.O.G. Rally Jekyll Island, Georgia Accommodation, call Rene at Harley-Davidson of Atlanta... See May issue HOGWASH for Details and registration froms... September 21, 1997
12th Annual Atlanta Chapter H.O.G. Anniversary Party John and Karen Carroll's Fayetteville, GA 12 noon Entree and soft drinks provided... Members bring covered dish...salads, bean-dip, deviled eggs, deserts... October 3-5, 1997
Biloxi Mississippi Ride
Steve Norton will lead a ride to Biloxi for a long weekend...
Details to be announced...
October 10-11, 1997
Asheville, NC Blue Ridge Parkway Ride Details to be announced...

LOOKING THROUGH THE TURNS

WOW! What a month of riding we've had We have been to Bostwick, Macon, Woodstock, Warm Springs and Newnan ON SEPARATE RIDES!! Now that's exciting.

Thanks to all of you who have turned out to make these rides exciting and fun. It is always heart-warming to see so many people turn out for a ride. A tip of the helmet to Allan Farmer, Mike Volk and Charlie Lindsey for taking the time to step forward and be the ride leaders for these rides. Anyone who has an idea for a ride and/or would like to lead one, call one of the officers and we will try to set it up. The weather has been hot but clear this past month and that adds up to some of the best conditions in which to ride.

If you are a new Atlanta H.O.G. Chapter member and have not received your New Member Packet, see Rene' at the shop. This packet contains valuable information of what our Chapter is all about. If you have any questions, call me. Be sure to mark your calendar for Friday, August 1st. We will have a dinner ride with the Charleston H.O.G. Chapter who will be coming to town to visit us. The next day is the sneak preview of the 1998 Harleys at Jim R. Miller Park. We have a ride going there which will leave the shop on Saturday morning. This is for H.O.G. Members ONLY!

NEW DEADLINE FOR HOGWASH ARTICLES!

The new deadline is the monthly Atlanta Chapter Meeting. All articles, photos, notices need to be in by that time. A number of you have asked if we can get the Hogwash out a little sooner, so we are trying to accomplish that. We are also going to spice up the monthly meetings by having a dinner ride or cookout afterwards. After the 7PM August 21st meeting we will ride to the old Johnny's B.B.Q. for dinner. Mark your calendars now and join us.

GEORGIA STATE HOG RALLY NEWS

Mike and Karen Volk are leading a ride to the Rally in Jekyll Island Thursday morning, September, 11th, meeting at the shop at 8:30AM and leaving at 9:OO AM. They will pick up a group on the south side in the Texaco parking lot at Hudson Bridge Rd. and I-75 at 9:45AM. This promises to be a real "barn-burner" of a rally and one which you should not miss.

SLOW, LOOK, LEAN AND ROLL

Paul Gardner, Director
Atlanta Chapter H.O.G., Inc.

Atlanta H.O.G. Safety

A Few Pointer
by Mendel Stafford

I have been asked from time to time for a few pointers on safety. First let me say that these may or may not agree with your point of view or with any official training that you may have attended. These are more MY point of view with my own personal experiences and observations.

1. Always, always ride with one primary mission. Get home safely. In law enforcement your duty is to serve and uphold (enforce) the law. However, if you ask any law enforcement officer, their primary mission is to go home after their shift. In performing their duty the mission is always in their mind. As a motorcycle rider (or passenger) your duty is to ride safely and have fun, your mission is to get home safely after your ride.

2. Front brakes! Your best friend in medium to high speeds. Your worst enemy at very low speed. Low speed to me is in a drive way or parking lot or making a "U" turn. How many of you have dumped your bike while making a turn at low speeds? Come on ... raise your hand!!! I would say about 99% of us have dumped our bike. A safe bet for me is, if you look back at it, the incident happened when you pulled the front break at a low speed. LAY OFF the front brake at low speeds. Use your back break ONLY, if you need to totally stop while maneuvering at very low speed. You can better control your motorcycle with the clutch and throttle, with a very light touch on the back brake, (if necessary to totally stop) by keeping the RPMS up and slipping the clutch to control speed, you have more control of the bike and your turning. Try it, it works. Next time you see a motorcycle drill team perform. they very rarely use (if at all) the back break while performing at low speeds.

3. When riding in a group small or large, enjoy yourself but keep focused on your driving. Keep a constant speed. I have a friend who drives me crazy when I ride in his car. Up to 65 down to 55, up to 65 down to 55 ... I want to yell, KEEP your D...m foot on the gas. Keep your eye on the speed odometer and keep a constant speed. Your ride captain will tell you what speed she/he will travel. If they do not, ask! Then keep that constant speed. All the folks behind you will think you are a great rider.

Thanks for the calls after the Summer Celebration Ride. I really had a great time meeting new friends and renewing old friendships. Attached is a letter from Mike and Linda. Thought you would enjoy it.

Remember, if you are not safe...No One Is!!!

June 24, 1997
Hey!
We'd like to thank the Atlanta Chapter, first of all, for being the impetus for the first Roadside Ride-In; and secondly, for the wonderful turn-out from your chapter. It was great to see so many of our old friends again, as well as meet some new ones.
Although we couldn't spend as much time as we wanted to visiting with everyone, we hope you all had a good time. We certainly did!
Thanks, again, for helping to make our first official event so much fun!
Ride safely,
/s/Mike and Linda Peavy

Treasurer's Report
Please remember that you MUST HAVE your valid National H.O.G. Card with you if you win money or gift certificates to claim..
Rene' Durham, Secretary/Treasurer

HARLEY-DAVIDSON
1998 MODEL
SNEAK PREVIEW

South Carolina
State H.O.G. Rally
Myrtle Beach
October 9-12, 1997
1998 Sportster to be given away at
the 1997 SC State H.O.G. Rally!!
Drawing will come from
preregistrations only!
No tickets will be sold!
You do not have to be present to win.
Check your local dealer for
registrations forms or call
SC Rally Information Line
803-547-0744

SHS 1st Annual Open Car
& Motorcycle Show

DATE: September 28, 1997 -- RAIN DATE: October 5, 1997
1:00 PM - 5:00 PM -- All Classes Invited
Cost: $20 (if prepaid by August 31, 1997 - $15)
$15 Students with current student I.D.
SPECTATOR ENTRANCE FEE: $5 per car
LOCATION; Stockbridge Senior High School
1151 Old conyers road, Stockbridge, GA 30281
Dash Plaques for the first 100 Entries
Top 25 Awards for Cars
Top 5 Awards for Motorcycles plus
Additional Special Awards
Food - Raffle - Music by Hourglass - DJ - Games
Prizes & Giveaways - Fun for the Entire Family
Sponsored by SHS Cheerleaders
All proceeds are for a Fundraiser for SHS Cheerleaders
Make check payable to: SHS Cheerleaders
PO Box 64, Stockbridge, GA 30281
For information contact Bill or Vicki Jones 770-474-8404
T-shirts - $10 - Adults S, M, L, XL
T-shirts may be ordered in advance

Back to Archives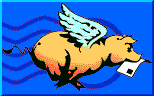 Information... Rene'
Content... ME

Updated 7/27/97