Atlanta Chapter Picture Gallery
If you have Atlanta Chapter activities pictures that you would like to have up loaded,
please email them to
Rick Parker
See your HOGWASH for log on instructions if required.

MEMBERSHIP OFFICER'S ARTICLE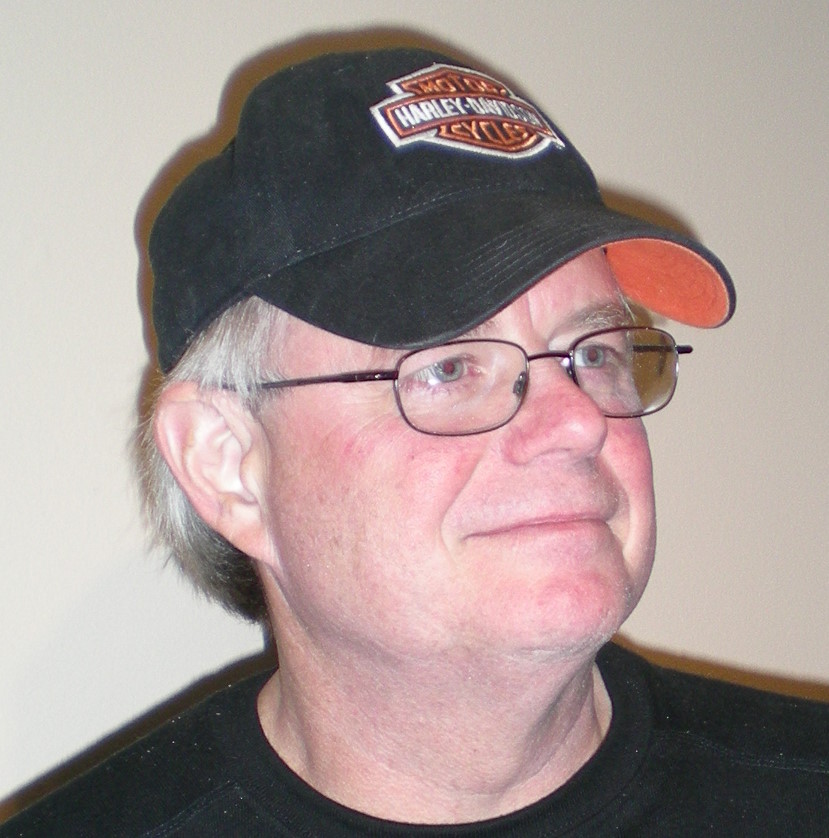 The Road to a Harley-Davidson

There is a certain mystic in riding a Harley-Davidson. When most people close their eyes and see a motorcycle chances are they visualize a Harley-Davidson. Many of us grew up riding metric bikes while some had no previous riding experience before the purchase of a Harley-Davidson. Any one of us could ride another brand, but we don't. I am always interested in hearing someone's account of the journey that led to their first Harley. Recently I talked with two of our chapter members who had interesting stories regarding the road they traveled.

The master of our road captains, Diana "Bullet" Bodden just may be the only person I know who, at the age of nine, learned to ride on a Harley. This Harley however, was a 90cc Harley-Davidson mini bike with fat tires that belonged to her brother. This, in actuality, was a two-stroke import with a Harley-Davidson decal on the tank that was marketed by AMF Harley-Davidson in the 70's and a collector's item today. Whether a true Harley-Davidson or not, Diana had the fever. Diana bought a 69 Panhead Shovel in 1987 that she rebuilt in her living room (what a woman!). She then bought her second 69 Panhead Shovel in 1989. This was followed by a Fat Boy, a Sportster, a 1942 45 cubic inch side shift (actually found in a barn) and her current ride, a 1994 Ultra Classic.

Our chapter photographer Rick Parker, at the age of eleven, around 1971, begged a ride on the back of a chopped 60's Panhead that, as it turns out, belonged to a friend of Chuck Fuller. (Note: This Atlanta neighborhood was also where Chuck Fuller and other Harley riding "hoods" lived). Rick said they roared down the street and had reached terminal velocity as they passed the Parker residence where Rick's father happened to be standing in the front yard. Rick's dad, probably startled by the loud pipes, dropped his jaw when he saw his mild mannered son Rick wave sheepishly from the back of this hippie motorcycle. Mr. Parker's plans for Rick did not include a Harley-Davidson, long hair or a leather jacket, but it was too late. Rick had already been exposed. Rick later got his own 89 Sportsmen, then a 77-FL Pinhead, another Sportsmen, a '09 Super Glide and then his current 04 Road King Classic.

Each one of us has a story that led to the purchase of that Harley-Davidson motorcycle. My own story began with a ride on my uncle's 1957 FLH Panhead when I was at the impressionable age of five. Barefooted and with no helmet my uncle sat me between him and the gas tank and I held onto the gas caps as we rode alongside the Tallapoosa River. I remember the wind in my face, the smell of the river and the fragrant honeysuckle along its banks. I have never forgot that ride and I never forgot the sound of that Harley-Davidson V Twin. I thought about that ride and once again smelled the honeysuckle when I threw my leg over a Road King Classic outside Harley-Davidson of Atlanta in 2008.

"Never trade the thrills of living for the security of existence."

Mark Redmon
Membership Officer, Atlanta Chapter

CHAPLAIN'S ARTICLE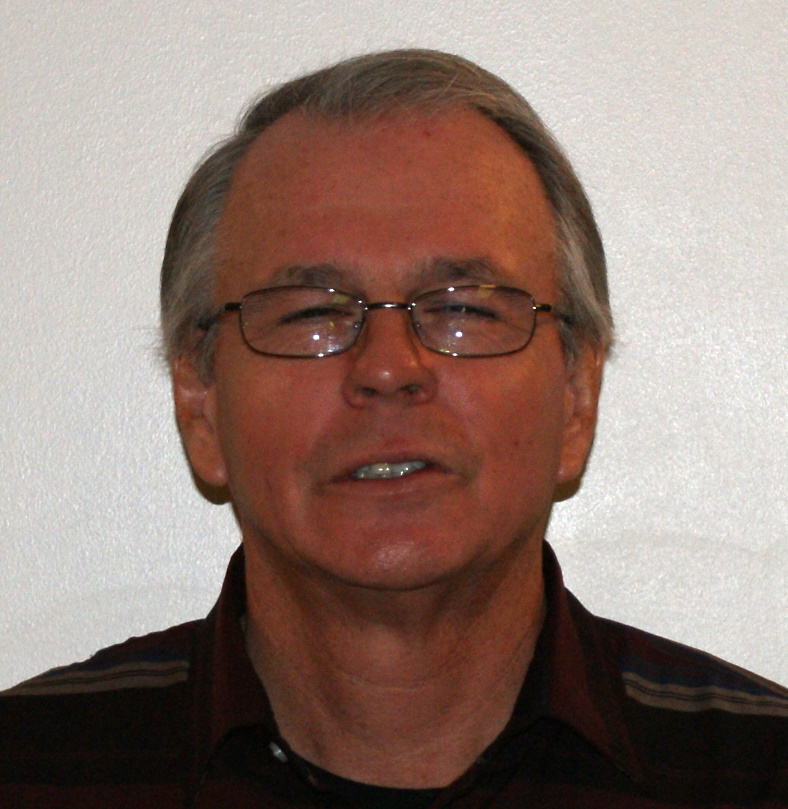 To My HOG Family
We as a nation and throughout a worldwide, seeing and feeling things that I never thought I would. Let us stay positive and pray for our nation and the world.
If you would like to know read: Isaiah 55:6.
Wendell King
Chaplain, Atlanta Chapter

HISTORIAN'S ARTICLE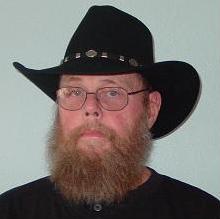 Check the HOGWASH Web Pages Archives of the Atlanta Chapter Web page to read the History of the Atlanta Chapter, Twenty-six years strong this year.
B.K. Ellis
Historian, Atlanta Chapter

WEB MASTER'S ARTICLE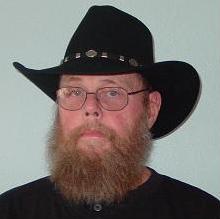 Keep Email Address Updated!
If you have updated your e-mail address, PLEASE send me your new address. I get several undeliverable e-mail messages each time I send a message updating members on up coming or changed events. Please, keep you e-mail address up to date and stay informed! E-mail me at hog@bellsouth.net. Thanks!!
B.K. Ellis
Web Master, Atlanta Chapter

POTPOURRI
Pig Ride Legend

One pig - steady cruising rides of relatively short distance, easy on the throttle, few curves, etc.
Two pigs - a bit longer or have some curves but nothing too challenging.
Three pigs - the ride should be of moderate difficulty.
Four and five pigs - rides with a high number of curves, long distance, saddle time, road conditions, speed, and weather.

MEMBER'S ARTICLE

ROAD TRIP
Rose Hill Cemetery Ride
Rose Hill Cemetery is located in Macon, Bibb County, Georgia. This example of a 19th century rural cemetery park was established in 1840 by Simri Rose. It is on the National Register of Historic Places and, yes, it's where Duane Allman is buried. It is also the final resting place of the nine victims of the infamous Woolfolk Tragedy. Location:1071 Riverside Drive, Macon, GA; http://rosehillcemeterymacongeorgia.blogspot.com/. Lunch location is tentatively H&H Restaurant, http://mamalouise.com/.
J. Michael Perdue, Road Captain
Saddle & Paddle -- August 13-14, 2011
Well, the time has come to plan this overnighter. I had to plan it for just one night Saturday, August 13. We have a block of rooms at Fontana Village again. I was able to secure a rate of $89 plus tax of course. I am working on the paddling rates at Adventurous Fast Rivers. Please go ahead and call Fontana at 1-800-849-2258 tell them you are with "Atlanta HOG" for the rate. Then please email me at atlhogdirector@gmail.com. I look forward to this weekend as always. More information to follow.
Bobby Conway, Road Captain
Florida State Rally Ride -- October 19-23, 2011
As we did last year with Tennessee's state rally, I have picked Florida's State Rally to support this year. They have one of the hotels listed on their website with a $69 a night rate. I actually stopped by there a couple weeks ago to check it out and it's very nice. The rally dates are Wednesday, October 19, through Saturday, October 22. The hotel is: Summer Place Inn 1-888-232-2499. Again, if you would just let me know when you make your reservations. This hotel is approximately 3 miles from the main host, but still very nice. I plan on an early start down on Wednesday and returning on Sunday.
Bobby Conway, Road Captain

ROAD TRIP RECAP
Cassville Cemetery Recap
It was a ride of many firsts. The first ride for the Atlanta HOG Cemetery Challenge; the first chapter ride for Phillip Lawrence, and lastly, my first ride as a Road Captain. I would like to thank those who participated and made it a stress free event.
We visited the Cassville Cemetery and had lunch at Slopes BBQ. I would like to thank Brian Nabors for riding Sweep (Diana, he is not yet a Road Captain), so I think he should be your next target.
Pictures from the ride can be found in the Chapter's Photo Bucket. They can also be found at my Face Book account. For those who may not be familiar with the Atlanta HOG Cemetery Challenge, the booklet is located at http://atlantahog.tripod.com/cemetarychallange.pdf .
J. Michael Perdue, Road Captain

ADVERTISING IN THE HOGWASH
Atlanta Chapter is accepting business and personal advertisements for the HOGWASH! What a great way to promote your business, organization, service or personal information to all Atlanta Chapter members each month!
For advertising rates please click HERE.
Please contact Rene' Durham at 770-944-1340 for more information or to place your ad today!

TENTATIVE EVENTS SCHEDULE
ATLANTA CHAPTER
January 2011

01 Good Luck Ride
04 Atlanta Chapter Business Meeting
10 HOGWASH Articles Due
20 Atlanta Chapter Monthly Meeting
23 LOH Social
25 Birthday Ride
29 Road Captain's Meting
30 FYI Great American Motorcycle Show

February 2011

01 Atlanta Chapter Business Meeting
10 HOGWASH Articles Due
10-12 HDA Sweetheart Giveaway
13 Sweet Heart Ride
17 Atlanta Chapter Monthly Meeting
20 President's Day Ride
26 Red Robin Ride

March 2011

01 Atlanta Chapter Business Meeting
05 Mardi Gras Ride
10 HOGWASH Articles Due
10 Loop Road Ride Ormond Beach FL
10 Julian's Social — Ormond Beach, FL
12 Garage Party
14 Mexi-Monday Social
17 Atlanta Chapter Monthly Meeting
17-19 HDA St. Patrick's Specials
19 Beth Barrett Memorial Ride/Cherry Blossom Festival
20 LOH Social
26 Wine and Dine
27 Birthday Ride

April 2011

02 April Fools Ride
05 Atlanta Chapter Business Meeting
10 HOGWASH Articles Due
11 Mexi-Monday Social
16 HDA Jeans & Heels Photo Shoot
17 Impromptu Ride
21 Atlanta Chapter Monthly Meeting and Bug Run
22 Movie Night Social
23 Grilling and Bake Sale HDA
23 HDA Family Day: pictures with your pet or Easter Bunny & Easter Egg Hunt
25 Cassville Cemetery Ride

May 2011

01 Little River Canyon
03 Atlanta Chapter Business Meeting
05-07 HDA Mother's Day Sale
07 ADA Ride to Live
08 Canton Pow Wow
09 Mexi-Monday Social
10 HOGWASH Articles Due
19 Atlanta Chapter Monthly Meeting
27 Movie Night Social
28 GA Veterans Memorial Cemetery
29 Tri-Chapter Picnic Meeting and Lunch Ride

June 2011

07 Atlanta Chapter Business Meeting
10 HOGWASH Articles Due
11 HDA Public Safety & Family Day
13 Mexi-Monday Social
16 Atlanta Chapter Monthly Meeting
16 HDA Special Sale for Ladies 6-8 PM
16-18 HDA Father's Day Sale
19 John Morgan's Memorial Father's Day Ride
24 Movie Night Social
27 Million Mile Monday Cemetery Ride

July 2011

1-2 HDA Red, White & Blue Sale
04 Dale Moorefield Memorial Ride
05 Atlanta Chapter Business Meeting
09 Lost Sea Rid
10 HOGWASH Articles Due
11 Mexi-Monday Social
16 HDA Bikes, Bands & Beauties
16-17 HDA Curves & Chrome Weekend
17 HDA Bikers for Boobs Poker Run
21 Atlanta Chapter Monthly Meeting
22 Movie Night Social
30 Paddle & Saddle

August 2011

02 Atlanta Chapter Business Meeting
06 HDA Bikes, Blues & BBQ & Pre Sturgis Party
08 Mexi-Mondays Social
10 HOGWASH Articles Due
18 Atlanta Chapter Monthly Meeting
20 HDA All Harley Bike Show
26 Movie Night Social

September 2011

1-3 HDA Labor Day Sale
05 Mexi-Monday Social
06 Atlanta Chapter Business Meeting
08 Ride to GA State HOG Rally
08-11 GA State HOG Rally Hiawassee, GA
10 HOGWASH Articles Due
15 Atlanta Chapter Monthly Meeting
17-18 HDA Fall Swap Meet
23 Movie Night Social

October 2011

04 Atlanta Chapter Business Meeting
08 Atlanta Chapter Poker Run
09 Fight Like a Girl Worship in Pink
10 HOGWASH Articles Due
10 Mexi-Monday Social
14-16 Fall Leaf Ride
20 Atlanta Chapter Monthly Meeting
22 Apple Festival Ride
27 Haunted House Ride
28 Movie Night Social
29 HDA Hot Rods & Harleys

November 2011

01 Atlanta Chapter Business Meeting
05-06 Signal Mountain Ride
10 HOGWASH Articles Due
12 HDA Chili Cook Off
14 Mexi-Monday Social
17 Atlanta Chapter Monthly Meeting
24 Happy Thanksgiving

December 2011

06 Atlanta Chapter Business Meeting
10 HOGWASH Articles Due
10 Christmas Social
12 Mexi-Monday Social
16 NO Atlanta Chapter Monthly Meeting
25 Merry Christmas

January 2012

01 New Years Day Good Luck Ride

This is a member only page. Must have User ID and Password.
See calendar page of your HOGWASH for User ID and Password.

This is a member only page. Must have User ID and Password.
See calendar page of your HOGWASH for User ID and Password.

Information... Rene'
Content...B.K. Ellis

H.O.G. CHAPTER ONLINE PRIVACY STATEMENT
Personal privacy and security of information are mutual concerns of H.O.G., its members, and visitors to Atlanta Chapter web site. This Statement explains H.O.G.'s Internet policies and security measures relating to personal privacy and information security.

The Atlanta Chapter collects and stores the following information about you when you visit the Atlanta Chapter web site: the name of the domain from which you access the Internet (for example, aol.com, if you are connecting from an America Online account); the date and time you access the site; and the Internet address of the web site from which you linked directly to our site. The chapter uses this information to measure the number of visitors to the different sections of its site. This helps H.O.G. to make its site more responsive to its members and prospective members.

H.O.G. will not obtain personally identifying information about you when you visit our site unless you choose to provide such information. If you choose to send e-mail, registration, or other personal information over the Internet, you do so voluntarily.
The Atlanta Chapter will not disclose personal information provided to it except as follows:

At your request, which may be oral, in writing, by telephone, electronic or other means we recognize;

To assist H.O.G. in evaluating its programs and to continue to improve the quality of your on-line and membership experience;

When disclosure is required by law, such as pursuant to court order, subpoena, legal process or government agency examination or investigation, or to protect or enforce our rights;

To companies that perform services for H.O.G. in connection with your membership, such as data processing and financial transaction processing companies and agencies;

To Harley-Davidson affiliated companies and carefully selected third parties for their own use to provide products and services, or other opportunities to you, unless you have instructed us in writing not to do so; and

In connection with Harley-Davidson corporate due diligence and audits.
By your use of and connection to our web site, you understand and consent to this privacy statement. If for any reason you are concerned that the personal or member information maintained by H.O.G. is not correct or if for some reason you believe H.O.G. has not adhered to these privacy principles, please notify us by calling 1-800-CLUB-HOG.

Updated 5/21/2011