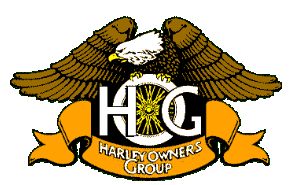 Atlanta Chapter
Chapter Number 0788

Welcome to the Atlanta Chapter's Website. Harley-Davidson of Atlanta established the Atlanta Chapter on September 16, 1985. We are the oldest H.O.G. Chapter in Georgia. All of the officers hope you will take a look around and enjoy your stop here. Be sure to check out the Calendar. We try to keep a good variety of rides and events to fit into everyone's schedules. If you are a local or just passing through town and have any questions feel free to contact any of the Officers. If you are interested in joining the chapter, we have membership applications available here on the site. We are here to "Ride and Have Fun" and hope you will come out and join us soon.
Atlanta Chapter Officers

Sponsored By:
Harley-Davidson of Atlanta, Inc.
501 Thornton Road
Lithia Springs, Georgia 30122
770-944-1340
Sunday and Monday
Closed
Tuesday – Wednesday
9:00 AM to 6:00 PM
Thursday
9:00 AM to 8:00 PM
Friday – Saturday
9:00 AM to 6:00 PM
Harley-Davidson of Atlanta's
Web Page

Enter Here
HOGWASH
Official Newsletter
Atlanta Chapter, Inc.
Chapter Number 0788

May 2011 Issue
PLEASE use your Back Button to return!
PLEASE use your Back Button to return!



Event Schedule

Atlanta Chapter events are considered "CLOSED" unless otherwise noted!



HDA Family Day
Pictures with your pet or Easter Bunny
Easter Egg Hunt
April 23, 2011
Chapter Grilling & Bake Sale
April 25, 2011
Cassville Cemetery Ride
Meet: 10:00 AM
HDA
Leave: 10:30 AM
Road Captain: Mike Perdue
May 1, 2011
Little River Canyon
Meet: 10:00 AM
QT Hwys. 278 & 61
Leave: 10:30 AM
Road Captain: Diana Bodden
Ride Rating: 3-Pigs
May 3, 2011
Business Meeting
Meet: 7:00 PM
La Salsa Mexican Restaurant
411 Maxham Road
All Members Welcome
May 5-7, 2011
HDA Men's Mothers Day Sale
May 7, 2011
ADA Ride to Live
Meet: 9:00 AM
HDA
Leave: 9:30 AM
Road Captain: Denny Heare
Ride Rating: 1-Pigs
May 8, 2011
Canton Pow Wow
Meet: 10:00 AM
QT Hwys. 278 & 61
Leave: 10:30 AM
Road Captain: Diana Bodden
Ride Rating: 2-Pigs
May 9, 2011
Mexi-Monday Social
Meet: 6:30 PM
Jalapeno's Joes
4484 Jimmy Lee Parkway
Hiram, GA
Road Captain: Michelle Conway
May 10, 2011
HOGWASH Articles Due
May 14-15, 2011
HDA Spring Swap Meet
CANCELED RESCHEDULED JUNE 25
May 14, 2011
Breakfast Ride
Meet: 8:30 AM
HDA
Leave: 9:00 AM
Road Captain: Melissa Folds
Ride Rating: 3-Pigs
May 19, 2011
Atlanta Chapter Meeting
Meet: 7:00 PM
HDA Pavilion

May 21, 2011
Athens Ride
Cancelled
See Weekly Blast for replacement ride.
May 27, 2011
Movie Night Social
Socialize: 6:00 PM
Movie: 7:00 PM
HDA Pavilion
May 28, 2011
GA Vetrans Memorial Cemetery Ride
Meet: 9:00 AM
HDA
Leave: 9:30 AM
Road Captain: Mike Perdue
Ride Rating: 3-Pigs
May 29, 2011
Tri-Chapter Picnic Meeting
Lunch Ride
Meet: TBA
Road Captain: Donna Schellhaas
Experience the Atlanta Chapter
in 2011
Ride and Have Fun!

EVENT STATEMENT
Chapter activities are conducted primarily for the benefit of H.O.G. chapter members. There are three categories of activities, all activities are identified as follows:
Closed events are those chapter events which are open to chapter members and one guest per member.
Member events are events that are open only to H.O.G. members.
Open events are those chapter events which are open to chapter members, national H.O.G. members and other guests as desired.
If you are interested in becoming a H.O.G. member, contact Rene' Durham, or call 770-944-1340

MISSION STATEMENT
Atlanta Chapter provides members with exciting, safe, organized riding activities and social events to expand horizons, fulfill dreams, and create lifelong memories through personal relationships forged in iron and steel.

2011 GA State HOG Rally Registration Form
Atlanta Chapter Cemetery Challenge

DIRECTOR'S ARTICLE




Director's Article

What do I get for my $20? As I was riding from Hogansville to Oxford, AL this thought crossed my mind. In tow I had one of my best friends in the world, who I think of as a brother, an old friend whom I have reconnected with through the chapter and other friends who I am growing closer with on every ride we go on. See I am for the most part an only child (might explain a lot to most of you), the reason I say for the most part is because I lost a sister (Amy) when I was four years old. I've thought about this over the years and I think that's why I grow very close to my friends and call them either brothers or sisters to fill that void. I say that to say this, I have been in the chapter since 2005 and so has Michelle, so if you look at it in one way it has cost us $240 to be "a member" of the chapter. I guess if you look at it from a business standpoint that would be considered a "liability." Now let's look at the assets side of things. We gained some very close friends that we would have never met unless we were in the chapter. Some of which who have mentored us and brought us to the point that we are so active in the chapter. Then I look at a couple that we became so close with that we have traveled with them on trips outside the chapter. It's much like the "Visa" commercials.

National HOG Membership:                          $45
Chapter Membership:                                     $20
Memorable Rides/Lifelong friendships:         Priceless

I look forward to riding and having fun with everyone soon.

Bobby Conway
Director, Atlanta Chapter

ASSISTANT DIRECTOR'S ARTICLE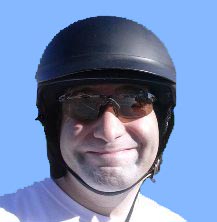 Erik Grandowski
Assistant Director, Atlanta Chapter

TREASURER'S ARTICLE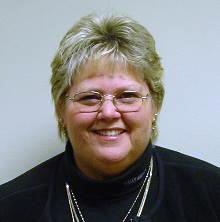 Attendance Jackpot
Congratulations to Mark Cumbie whose name was drawn for the April Attendance Jackpot. Unfortunately Mark was not at the meeting claim the $70. We will add $10 to the Jackpot for the next chapter meeting, $80. Remember you must be at the meeting and a member in "Good Standing," a current member of national H.O.G. and Atlanta Chapter. If the member whose name is drawn is not at the meeting, we will add $10 and try again next meeting. Please have your national H.O.G. card with you at the meeting. Hope to see everyone there.
Please ride safe and responsible,
Rene' Durham
Treasurer, Atlanta Chapter

SECRETARY'S ARTICLE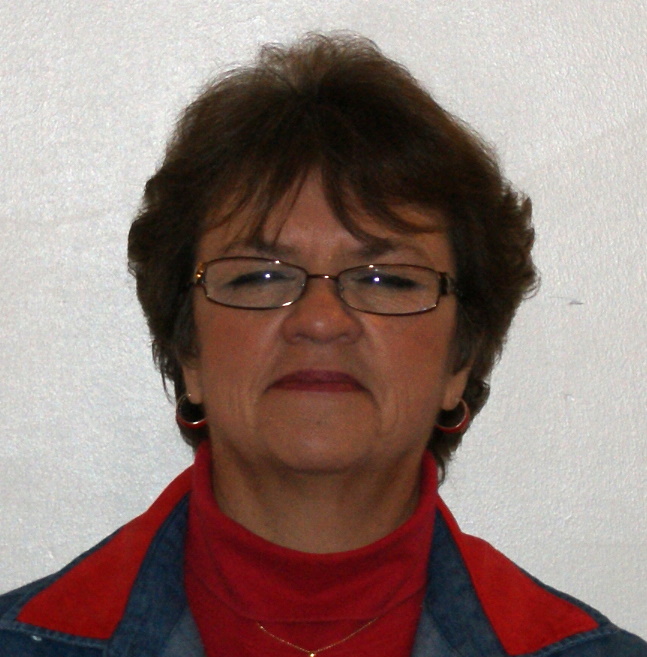 Kathy King
Secretary, Atlanta Chapter

HEAD ROAD CAPTAIN'S ARTICLE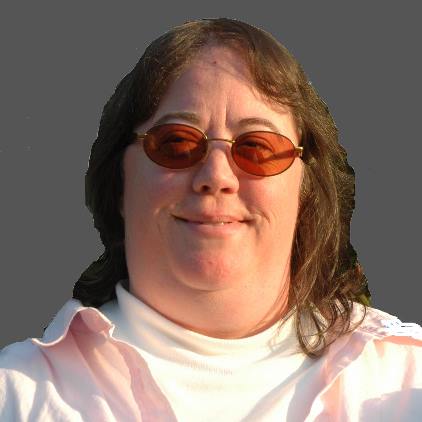 Rider Beware
Times have changed, these days our southern roads are not as smooth as they once were. I wanted to remind everybody now that the riding season is flying into high gear; we have an all new danger to us as motorcyclists. Our roads have had some severe changes with the extreme weather conditions we have had in the last two years. Our DOT has not been able to keep up with all the problems. Extreme ragged holes on the highway in all parts of the lanes, especially along the breaks in the road (the white lines and cross sections). Some could grab an entire tire. So while we are riding, on your own or with a group, we need to pay extra attention to the safety of the lanes. With all the water and snow and deicing products we have sink holes on all our roads that were never a problem for us before (Note: maybe with all these new motorcycle laws and profiling they will get enough money to fix the roads where they are trying to keep us safe on!)
Ride Safe and see you on the road!
Diana Bodden
Head Road Captain, Atlanta Chapter

SAFETY OFFICER'S ARTICLE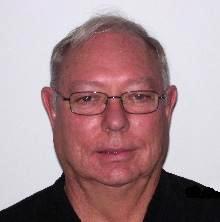 Break-in Period
New tires should be ridden very cautiously for the first 100 miles so that the tread surface can be scuffed in. Want to wind up on your butt? Then get on the throttle with a new set of tires. They are very slick. What do we mean by break-in period — Be Careful!
Also Front and Rear Tire Matching — don't mix Radial and Ply tires.
Jim Byrd
Safety Officer, Atlanta Chapter
Please Don't Drink and Ride!
Friends Don't Let Friends Ride Drunk!

ACTIVITY OFFICER'S ARTICLE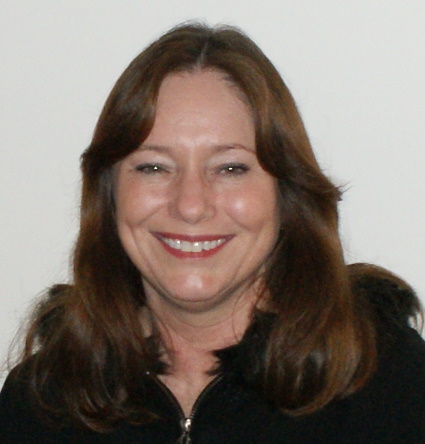 WOW — March came and went, and April is half over! Before you know it, the picnic raffle will be over (hurry and buy your tix's), our first movie night will have happened and the Easter Bunny will have been here and gone. But not before he munches down some burgers, hot dogs and some yummy baked goods at the dealership on Family Day, April 23.
Chapter Picnic Meeting Update
We held our first meeting and everything is getting lined up. We have a date, so mark your calendars to attend the Chapter Picnic on July 9, there will be lots of fun stuff happening. Keep a lookout in your weekly blast for updates on the next meeting day/time and location, all chapter members are welcome to attend and volunteer.
May Movie Night
On Friday, May 27, our second movie night will take place in the HDA Pavilion. The movie will start at 7:00 P.M. The chapter will provide free popcorn and sodas to all that attend. Show up at 6:00 P.M., bring your dinner with you and spend quality time socializing and get to know other chapter members prior to the movie. In the past many members bring their own lawn chairs and blankets, however we always have the picnic tables available for seating.
● April's Movie Pick is 'Red' with Bruce Willis, Morgan Freeman, John Malkovich (action).
New suggestions for movies are;
● "The World's Fastest Indian" – Anthony Hopkins, Diane Ladd (biography)
● "Wild Hogs" – John Travolta, Martin Lawrence & Tim Allen (comedy)
● "Get Shorty" – John Travolta, Danny Devito, Gene Hackman, Rene Russo (comedy)
● "Easy Money" – Rodney Dangerfield & Joe Pesci (comedy)
Previous Suggestions;
● "Gran Torino" - Clint Eastwood (drama)
● "Expendables" - Sylvester Stallone (action)
Please email me with any movie suggestions to (cesdls@bellsouth.net)
It takes more love to share the saddle than it does to share the bed!'
Donna Schelhaas
Activity Officer, Atlanta Chapter

VOLUNTEER COORDINATOR'S ARTICLE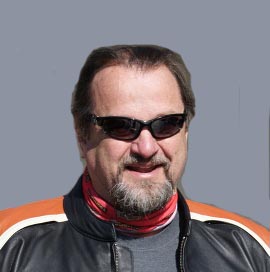 Chuck Fuller
Volunteer Coordinator, Atlanta Chapter

LOH'S ARTICLE
In Celebration of Women Riders
I am proud to be one of the millions; yes I said millions of women riders on the road today. I am thankful to the trailblazers like Bessie Stringfield, Dot Robinson, Avis and Effie Hotchkiss who paved the road for women riders like you and me. Women like Karen Davidson who continues to shape the road ahead from the inner workings of our beloved Harley-Davidson. I revel in the freedom every time I crank up my 2009 Softail Deluxe and hit the road. This wouldn't be possible if not for the women who came before us. This May will mark the third annual "Women Rider's Month" which celebrates women who ride, women who grab life by the handlebars and live life to the fullest. Harley-Davidson has declared May 14, 2011 "Women's Ride Day" so come out and join L.O.H. for a Breakfast Ride that morning to help us celebrate the women riders in our chapter. Meet at Harley-Davidson of Atlanta at 8:30 A.M. and join the proud tradition of women who ride. Kick stands up at 9:00 A.M.
Get your knees in the breeze y'all!
Melissa Folds
LOH Officers, Atlanta Chapter

HEAD PHOTOGRAPHER'S ARTICLE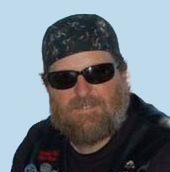 See you on the next ride,
Rick Parker
Head Photographer, Atlanta Chapter