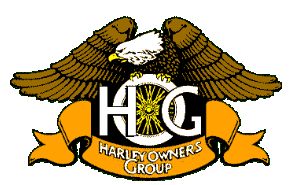 Atlanta Chapter
Chapter Number 0788

Welcome to the Atlanta Chapter's Website. Harley-Davidson of Atlanta established the Atlanta Chapter on September 16, 1985. We are the oldest H.O.G. Chapter in Georgia. All of the officers hope you will take a look around and enjoy your stop here. Be sure to check out the Calendar. We try to keep a good variety of rides and events to fit into everyone's schedules. If you are a local or just passing through town and have any questions feel free to contact any of the Officers. If you are interested in joining the chapter, we have membership applications available here on the site. We are here to "Ride and Have Fun" and hope you will come out and join us soon.
Atlanta Chapter Officers

Sponsored By:
Harley-Davidson of Atlanta, Inc.
501 Thornton Road
Lithia Springs, Georgia 30122
770-944-1340
Sunday and Monday
Closed
Tuesday – Wednesday
9:00 AM to 6:00 PM
Thursday
9:00 AM to 8:00 PM
Friday – Saturday
9:00 AM to 6:00 PM
Harley-Davidson of Atlanta's
Web Page

Enter Here
HOGWASH
Official Newsletter
Atlanta Chapter, Inc.
Chapter Number 0788

April 2011 Issue
PLEASE use your Back Button to return!
PLEASE use your Back Button to return!



Event Schedule

Atlanta Chapter events are considered "CLOSED" unless otherwise noted!



HDA St. Patrick's Day Specials

March 19, 2011
Beth Barrett Memorial Ride
Cherry Blossom Festival
Meet: 8:00 AM
HDA
Leave: 8:30 AM
Road Captain: Bobby Conway
Ride Rating: 4-Pigs
March 20, 2011
LOH Social
Meet: 10:30 AM
HDA
Leave: 11:00 AM
Road Captain: Melissa Folds
March 26, 2011
Wine and Dine
Blue Willow Inn/Fox Vineyards
Meet: 9:00 AM
HDA
Leave: 9:30 AM
Road Captain: Melissa Folds
March 27, 2011
Birthday Ride
Meet: 11:30 AM
HDA
Leave: 12:00 PM
Road Captain: Chuck & Melissa Fuller
April 2, 2011
April Fools Ride
Meet: 10:00 AM
HDA
Leave: 10:30 AM
Road Captain: Bobby Conway
Ride Rating: 3-Pigs
April 5, 2011
Business Meeting
Meet: 7:00 PM
La Salsa Mexican Restaurant
411 Maxham Road
All Members Welcome
April 10, 2011
HOGWASH Articles Due
April 11, 2011
Mexi-Monday Social
Meet: 6:30 PM
Jalapeno's Joes
4484 Jimmy Lee Parkway
Hiram, GA
Road Captain: Michelle Conway
April 16, 2011
HDA Jeans & Heels Photo Shoot
April 17, 2011
Impromptu Ride
Meet: 10:00 AM
HDA
Leave: 10:30 AM
Road Captain: Melissa Folds
April 21, 2011
Atlanta Chapter Meeting/Bug Run
Meet: 6:45 PM
HDA Pavilion
Leave: 7:15 PM
Road Captain: Bobby Conway
Ride Rating: 2-Pigs
April 22, 2011
Movie Night Social
Socialize: 6:00 PM
Movie: 7:00 PM
HDA Pavilion
April 23, 2011
HDA Family Day
Pictures with your pet or Easter Bunny
Easter Egg Hunt
April 23, 2011
Chapter Grilling & Bake Sale
April 25, 2011
Cassville Cemetery Ride
Meet: 10:00 AM
HDA
Leave: 10:30 AM
Road Captain: Mike Perdue
Experience the Atlanta Chapter
in 2011
Ride and Have Fun!

EVENT STATEMENT
Chapter activities are conducted primarily for the benefit of H.O.G. chapter members. There are three categories of activities, all activities are identified as follows:
Closed events are those chapter events which are open to chapter members and one guest per member.
Member events are events that are open only to H.O.G. members.
Open events are those chapter events which are open to chapter members, national H.O.G. members and other guests as desired.
If you are interested in becoming a H.O.G. member, contact Rene' Durham, or call 770-944-1340

MISSION STATEMENT
Atlanta Chapter provides members with exciting, safe, organized riding activities and social events to expand horizons, fulfill dreams, and create lifelong memories through personal relationships forged in iron and steel.

2011 GA State HOG Rally Registration Form
Atlanta Chapter Cemetery Challenge

DIRECTOR'S ARTICLE




Director's Article

April showers bring May flowers they say; well March has been very rainy so far. Hopefully April will bring us some good riding weather. I have been so pleasantly surprised at how many people have been showing up on the chapter rides lately. I hope everyone has enjoyed them and want to thank the Road Captains for their continued dedication.

As we come into spring and summer the calendar should be filling up, so be ready. If any of you have any good ideas for rides please share them with Diana or any of the officers.

Bobby Conway
Director, Atlanta Chapter

ASSISTANT DIRECTOR'S ARTICLE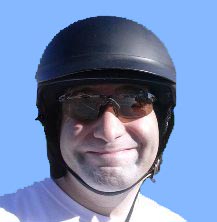 Erik Grandowski
Assistant Director, Atlanta Chapter

TREASURER'S ARTICLE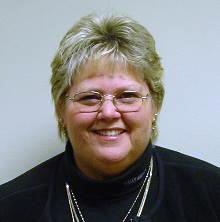 Attendance Jackpot
Congratulations to Tim Herman whose name was drawn for the March Attendance Jackpot. Unfortunately Tim was not there to claim the $60. We will add $10 to the Jackpot for the next chapter meeting, $70. Remember you must be at the meeting and a member in "Good Standing," a current member of national H.O.G. and Atlanta Chapter. If the member whose name is drawn is not at the meeting, we will add $10 and try again next meeting. Please have your national H.O.G. card with you at the meeting. Hope to see everyone there.
Please ride safe and responsible,
Rene' Durham
Treasurer, Atlanta Chapter

SECRETARY'S ARTICLE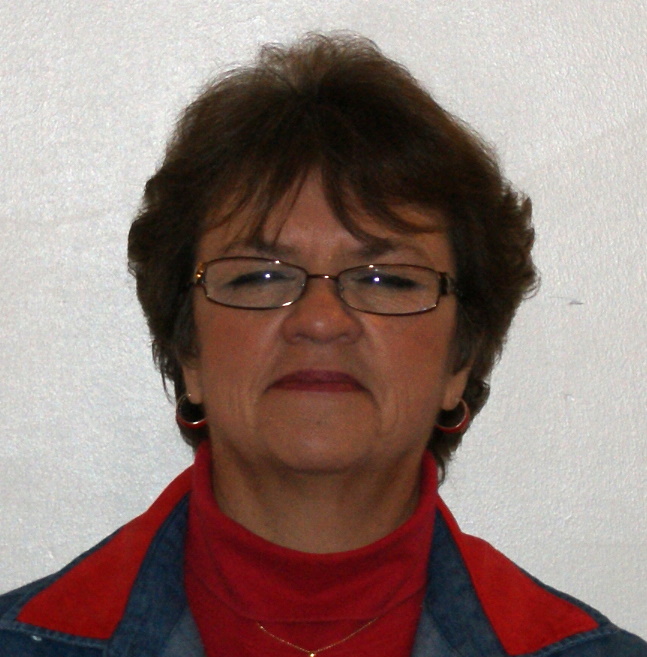 Kathy King
Secretary, Atlanta Chapter

HEAD ROAD CAPTAIN'S ARTICLE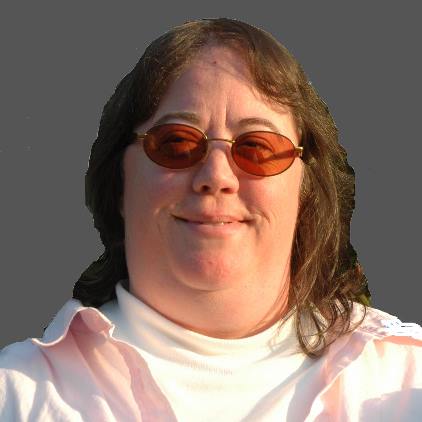 Ride Safe and have fun,
Diana Bodden
Head Road Captain, Atlanta Chapter

SAFETY OFFICER'S ARTICLE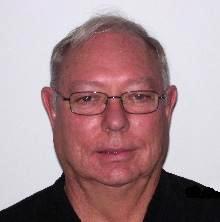 Handlebars – Body Position
They're not just for steering.
Why are my hands tingling? Why are my shoulders tight? And why does my neck ache? Many of us don't acknowledge these symptoms and continue to ride. In a nut shell every part of the body affects the other parts: Fingers affect the wrist, which affect the elbow, which affect the shoulders and so on.
So after I broke all the fancy medical terms down, I was left with these crucial bits of advice:
            1. My wrists shouldn't twist and stay as straight as possible in relation to my forearm.
            2. Elbows should point down as much as possible and hang rather than be held up.
            3. Shoulders need to be relaxed and dropped rather than suspended or flexed while riding.
            4. My reach should be reduced so I don't roll or lift my shoulders to grab the handlebars.
            5. I should steer with my arms, not my neck, shoulders or back.
Armed with this anatomy lesson I hope your next ride will be as comfortable as possible.
Jim Byrd
Safety Officer, Atlanta Chapter
Please Don't Drink and Ride!
Friends Don't Let Friends Ride Drunk!

ACTIVITY OFFICER'S ARTICLE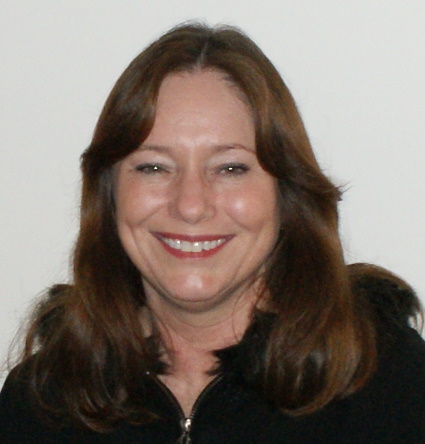 Spring is in the air and Easter is hopping around the corner!
Chapter Raffle
For those of you who are not already aware, the Chapter is raffling off a picnic basket & $15 gift card for only $2.00 per ticket. The raffle will be held on Family Day at the dealership on April 23, and you do not have to be present to win. The picnic basket is on display at the dealership inside the curio cabinet. Please stop by the dealership and purchase your raffle tickets!
Movie Night
By popular demand is back! The first movie night will be held on Friday, April 22 in the HDA Pavilion, and will fall on the fourth Friday of each month through October. The movie will start at 7:00 P.M. The chapter will provide free popcorn and coke to all that attend. Show up at 6:00 P.M., bring your dinner with you and spend quality time to socialize and get to know other chapter members prior to the movie.
In the past many members bring their own lawn chairs and blankets, however we always have the picnic tables available for seating.
Our current suggestions for movies are:
            1) "Gran Torino" (Clint Eastwood)
            2) "Red" (Bruce Willis, Morgan Freeman, John Malkovich)
            3) "Expendables" (Sylvester Stallone)
If you would like to email me with movie suggestions I will create a list (cesdls@bellsouth.net).
6:00 P.M. - 7:00 P.M. - Bring your dinner and socialize
7:00 P.M. - ? - Watch Movie/Snack on Popcorn & Coke
As the rush comes, embrace it,
Donna Schelhaas
Activity Officer, Atlanta Chapter

VOLUNTEER COORDINATOR'S ARTICLE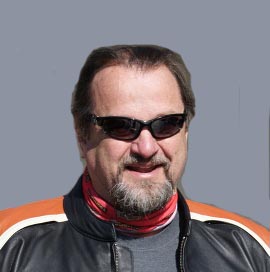 Chuck Fuller
Volunteer Coordinator, Atlanta Chapter

LOH'S ARTICLE
Are You Ready
I am sitting here in front of my computer…waiting on inspiration. Writers' block on the day of B.K.'s HOGWASH Article deadline is not a fun thing. Some might say it is punishment for waiting until the very last minute to sit down and actually write it. Maybe it is just because all I can think about is "whoo hoo……riding season is here!" So, are you ready? Have you checked your tire pressure and wear? Leaks? Fluid levels? Loose parts? No? Well why not? Get out there and check those bikes out and let's get ready to ride. Make Jim Byrd proud of you! We have a lot of great rides coming up this year so keep an eye on the HOGWASH and the weekly e-mail blast. LOH will be having an LOH Sunday Social & Ride every other month. All chapter members are welcome. So join us, we would love to have you.
Get your knees in the breeze y'all!
Melissa Folds
LOH Officers, Atlanta Chapter

HEAD PHOTOGRAPHER'S ARTICLE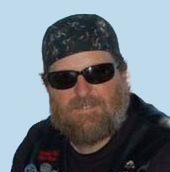 See you on the next ride,
Rick Parker
Head Photographer, Atlanta Chapter