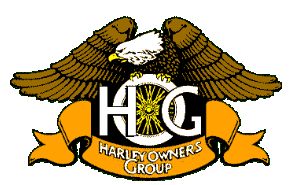 Atlanta Chapter
Chapter Number 0788

Welcome to the Atlanta Chapter's Website. Harley-Davidson of Atlanta established the Atlanta Chapter on September 16, 1985. We are the oldest H.O.G. Chapter in Georgia. All of the officers hope you will take a look around and enjoy your stop here. Be sure to check out the Calendar. We try to keep a good variety of rides and events to fit into everyone's schedules. If you are a local or just passing through town and have any questions feel free to contact any of the Officers. If you are interested in joining the chapter, we have membership applications available here on the site. We are here to "Ride and Have Fun" and hope you will come out and join us soon.
Atlanta Chapter Officers

Sponsored By:
Harley-Davidson of Atlanta, Inc.
501 Thornton Road
Lithia Springs, Georgia 30122
770-944-1340
Sunday and Monday
Closed
Tuesday - Wednesday
9:00 AM to 6:00 PM
Thursday
9:00 AM to 8:00 PM
Friday - Saturday
9:00 AM to 6:00 PM
Harley-Davidson of Atlanta's
Web Page

Enter Here
HOGWASH
Official Newsletter
Atlanta Chapter, Inc.
Chapter Number 0788

March 2011 Issue
PLEASE use your Back Button to return!
PLEASE use your Back Button to return!



Event Schedule

Atlanta Chapter events are considered "CLOSED" unless otherwise noted!



President's Day Ride
Meet: 9:00 AM
HDA
Leave: 9:30 AM
Road Captain: Bobby Conway
Ride Rating: 3-Pigs
February 20, 2011
Note: Date Change
Red Robin Ride
Meet: 10:30 AM
HDA
Leave: 11:00 AM
Road Captain: Matt Langley
March 1, 2011
Business Meeting
Meet: 7:00 PM
La Salsa Mexican Restaurant
411 Maxham Road
All Members Welcome
March 5, 2011
Mardi Gras Ride
Meet: 10:00 AM
HDA
Leave: 10:30 AM
Road Captain: Bobby Conway
Ride Rating: 2-Pigs
March 10, 2011
HOGWASH Articles Due
March 10, 2011
Ride the Loop
Meet: 10:00 PM
Julian's Restaurant
88 S. Atlantic Ave. (A1A)
Ormond Beach, FL
Leave: 10:15 AM
Road Captain: Chuck Fuller
March 10, 2011
Julian's Social
Meet: 5:30 PM
Julian's Restaurant
88 S. Atlantic Ave. (A1A)
Ormond Beach, FL
March 12, 2011
HDA Garage Party
Meet: 10:00 AM
HDA
Leave: 3:00 PM
Road Captain: Rene' Durham
March 14, 2011
Mexi-Monday Social
Meet: 6:30 PM
Jalapeno's Joes
4484 Jimmy Lee Parkway
Hiram, GA
Road Captain: Michelle Conway
March 17, 2011
Atlanta Chapter Meeting
Meet: 7:00 PM
HDA Pavilion
March 17-19, 2011
HDA St. Patrick's Day Specials
March 19, 2011
Cherry Blossom Festival
Meet: 8:00 AM
HDA
Leave: 8:30 AM
Road Captain: Bobby Conway
Ride Rating: 4-Pigs
March 20, 2011
LOH Social
Meet: 10:30 AM
HDA
Leave: 11:00 AM
Road Captain: Melissa Folds
March 26, 2011
Wine and Dine
Blue Willow Inn/Fox Vineyards
Meet: 9:00 AM
HDA
Leave: 9:30 AM
Road Captain: Melissa Folds
March 27, 2011
Birthday Ride
Meet: 11:30 AM
HDA
Leave: 12:00 PM
Road Captain: Chuck & Melissa Fuller
Experience the Atlanta Chapter
in 2011
Ride and Have Fun!

EVENT STATEMENT
Chapter activities are conducted primarily for the benefit of H.O.G. chapter members. There are three categories of activities, all activities are identified as follows:
Closed events are those chapter events which are open to chapter members and one guest per member.
Member events are events that are open only to H.O.G. members.
Open events are those chapter events which are open to chapter members, national H.O.G. members and other guests as desired.
If you are interested in becoming a H.O.G. member, contact Rene' Durham, or call 770-944-1340

MISSION STATEMENT
Atlanta Chapter provides members with exciting, safe, organized riding activities and social events to expand horizons, fulfill dreams, and create lifelong memories through personal relationships forged in iron and steel.

2011 GA State HOG Rally Registration Form
Atlanta Chapter Cemetery Challenge

DIRECTOR'S ARTICLE




Here we are in March already as you read this article Daytona Bike Week is probably going on or soon to be, St. Patrick's Day is soon to be upon us. As a matter of fact our March meeting will be on St. Patty's Day, so be sure to wear your green. I decided to go out on a limb, with the winter we've had and made the decision to have the meeting in the pavilion so keep your fingers crossed.

We're working on plans for the chapter picnic and some good overnight rides throughout the year. There are a lot of exciting events in the works, so stay tuned.

Bobby Conway
Director, Atlanta Chapter

ASSISTANT DIRECTOR'S ARTICLE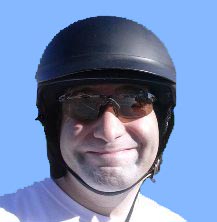 Erik Grandowski
Assistant Director, Atlanta Chapter

TREASURER'S ARTICLE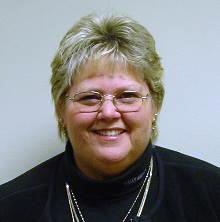 Attendance Jackpot
Congratulations to Brian Ball whose name was drawn for the January Attendance Jackpot. Brian was at the meeting to claim the $90. We will add $50 to the Jackpot for the next chapter meeting, $50. Remember you must be at the meeting and a member in "Good Standing," a current member of national H.O.G. and Atlanta Chapter. If the member whose name is drawn is not at the meeting, we will add $10 and try again next meeting. Please have your national H.O.G. card with you at the meeting. Hope to see everyone there.
Please ride safe and responsible,
Rene' Durham
Treasurer, Atlanta Chapter

SECRETARY'S ARTICLE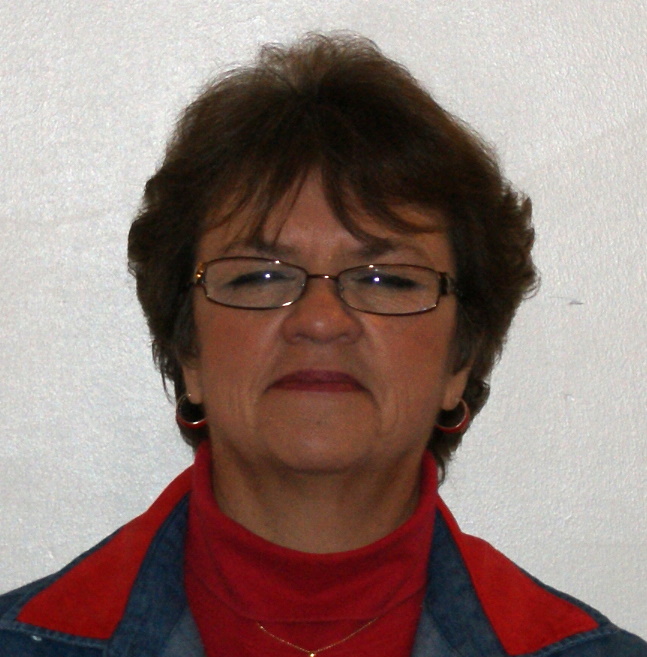 Kathy King
Secretary, Atlanta Chapter

HEAD ROAD CAPTAIN'S ARTICLE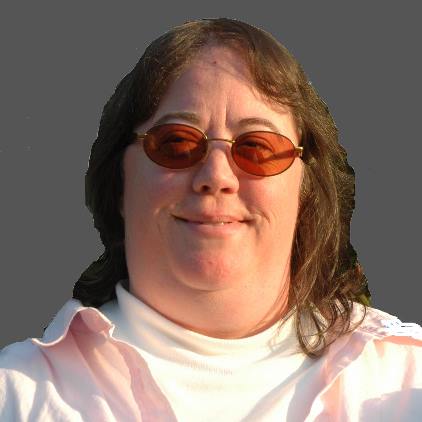 Ride Safe and have fun,
Diana Bodden
Head Road Captain, Atlanta Chapter

SAFETY OFFICER'S ARTICLE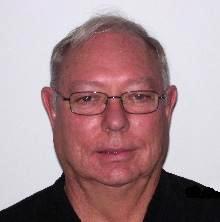 Tire Pressure
Try to keep the motorcycle manufacturer's recommended air pressure in both tires. This is an important requirement for tire safety and mileage. Your motorcycle owner's manual will tell you the recommended cold inflation pressure. On some motorcycles, the recommended front and rear tire pressures will be different. The pressures stamped on the sidewall of the tire are only for maximum loads. Sometimes, these pressures will also be the manufacturers recommended settings.
Jim Byrd
Safety Officer, Atlanta Chapter
Please Don't Drink and Ride!
Friends Don't Let Friends Ride Drunk!

ACTIVITY OFFICER'S ARTICLE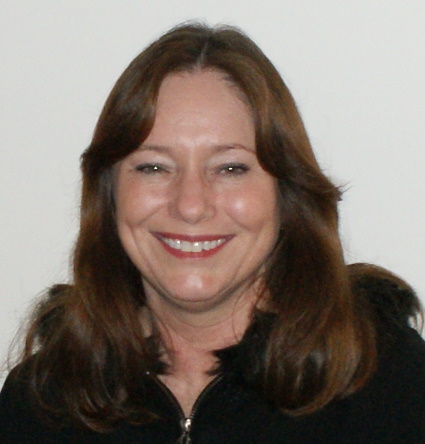 I would like to "thank"' everyone who attended the January's chapter meeting and filled out the vote and comment forms. The voting for having our chapter Christmas Social in a different month other than December lost, therefore it will be kept in December.
Additionally the chapter has so many rides and events being scheduled throughout the year, this gives us the opportunity to pull together as a "Hog Family" and help out volunteering with the chapters designated charity and for the chapter fund raisers as well. There will be charity fund raisers with Lisa Herman for Bikers Battling Breast Cancer, and separate fund raisers for the Atlanta Hog Chapter that will benefit the chapter and the members. Feel free to contact me if you enjoy the brotherhood/sisterhood of volunteering and helping, and would like to be on the list of contacts. Even if you're not on the list, don't be surprised if you are contacted. :)
Starting in April, we will be bringing back "Movie Night". Movie nights will be held on the fourth Friday of each month. We will have our first movie night on April 22 in the HDA Pavilion, movie starting at 7:00 P.M. The chapter will provide free popcorn and sodas to all that attend. Show up at 6:00 P.M., bring your dinner with you and spend quality time to socialize and get to know other chapter members prior to the movie starting. In the past many members bring their own lawn chairs and blankets, however we always have the picnic tables available for seating. If you would like to email movie suggestions I will create a list.
6:00 P.M. - 7:00 P.M. - Bring your dinner and socialize
7:00 P.M. - ? - Watch Movie/Snack on Popcorn & Sodas
Four wheels move the body, two wheels move the soul!
Donna Schelhaas
Activity Officer, Atlanta Chapter

VOLUNTEER COORDINATOR'S ARTICLE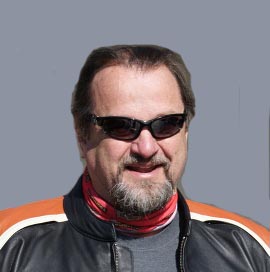 Chuck Fuller
Volunteer Coordinator, Atlanta Chapter

LOH'S ARTICLE
Women Motorcyclists: A Proud Tradition
When you take a look into the past, it becomes apparent that women have always been a part of the Harley-Davidson family. As early as 1920, Harley-Davidson Motor Company advertising and photos frequently featured pictures of women in riding attire, posing with the latest motorcycles, ready to take off on their adventures. Women like Effie Hotchkiss and her mother Ava. In 1915 they became the first women to ride cross-country on a motorcycle from New York to San Francisco. Or maybe Bessie Stringfield, the "Motorcycle Queen of Miami," who was the first African-American woman to ride cross-country solo and she did it at age 19. Then there is Vivian Bales from my hometown of Albany, Georgia. A 20-year old Vivian made history when she rode a Harley-Davidson from Albany, GA to Milwaukee and back. A journey of more than 5,000 miles, wow! And of course there is Dorothy "Dot" Robinson, arguably one of the most famous women riders in history. She competed in numerous endurance runs. In 1940 she won the brutal two day "Jack Pine" enduro. In addition to competing she was also co-owners of the Detroit Harley-Davidson dealership, she worked as a motorcycle courier in WWII and she was elected the first president of the Motor Maids riding club, an office she held for more than 25 years. She is widely known as the "First Lady of Motorcycling." So, I would like to say a huge 'thank you' to Effie, Ava, Bessie, Vivian and Dot for blazing the trail for all women who enjoy riding today. We are certainly in good company.
Get your knees in the breeze y'all!
Melissa Folds
LOH Officers,Atlanta Chapter

HEAD PHOTOGRAPHER'S ARTICLE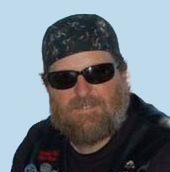 See you on the next ride,
Rick Parker
Head Photographer, Atlanta Chapter