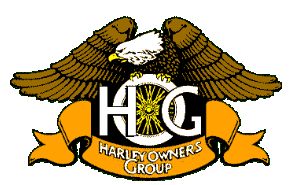 Atlanta Chapter
Chapter Number 0788

Welcome to the Atlanta Chapter's Website. Harley-Davidson of Atlanta established the Atlanta Chapter on September 16, 1985. We are the oldest H.O.G. Chapter in Georgia. All of the officers hope you will take a look around and enjoy your stop here. Be sure to check out the Calendar. We try to keep a good variety of rides and events to fit into everyone's schedules. If you are a local or just passing through town and have any questions feel free to contact any of the Officers. If you are interested in joining the chapter, we have membership applications available here on the site. We are here to "Ride and Have Fun" and hope you will come out and join us soon.
Atlanta Chapter Officers

Sponsored By:
Harley-Davidson of Atlanta, Inc.
501 Thornton Road
Lithia Springs, Georgia 30122
770-944-1340
Sunday and Monday
Closed
Tuesday - Wednesday
9:00 AM to 6:00 PM
Thursday
9:00 AM to 8:00 PM
Friday - Saturday
9:00 AM to 6:00 PM
Harley-Davidson of Atlanta's
Web Page

Enter Here
HOGWASH
Official Newsletter
Atlanta Chapter, Inc.
Chapter Number 0788

December 2010 Issue
PLEASE use your Back Button to return!
PLEASE use your Back Button to return!



Event Schedule

Atlanta Chapter events are considered "CLOSED" unless otherwise noted!



Christmas Social
Meet: 8:00 PM
Good Times Event Hall
Behind Sonic across the street from HDA
Leave: 12:00 AM
December 5, 2010
Operation Sandbox Ride
TBA
Ride Captain: Michelle Conway
December 7, 2010
Business Meeting
Meet: 7:00 PM
LaSalsa Mexican Restaurant
411 Maxham Road
All Members Welcome
November 10, 2010
HOGWASH Articles Due
December 11, 2010
Wreaths Across America
Meet: 8:00 AM
QT Hwy. 278/61 Dallas, GA
Leave: 8:30 AM
Road Captain: Michelle Conway
December 13, 2010
Mexi-Monday Social
Meet: 6:30 PM
LaParilla
Downtown Powder Springs
Road Captain: Michelle Conway
December 16, 2010
Atlanta Chapter Meeting
NO CHAPTER MEETING IN DECEMBER
December 20, 2010
Shane's Rib Shack Social
Meet: 6:00 PM
Carrollton, GA
Road Captain: Chuck Fuller
December 28, 2010
Birthday Ride
Meet: 6:00 PM
HDA
Leave 6:15 PM
Road Captain: Chuck & Melissa Fuller
Experience the Atlanta Chapter
in 2010
Ride and Have Fun!

EVENT STATEMENT
Chapter activities are conducted primarily for the benefit of H.O.G. chapter members. There are three categories of activities, all activities are identified as follows:
Closed events are those chapter events which are open to chapter members and one guest per member.
Member events are events that are open only to H.O.G. members.
Open events are those chapter events which are open to chapter members, national H.O.G. members and other guests as desired.
If you are interested in becoming a H.O.G. member, contact Rene' Durham, or call 770-944-1340

MISSION STATEMENT
Atlanta Chapter provides members with exciting, safe, organized riding activities and social events to expand horizons, fulfill dreams, and create lifelong memories through personal relationships forged in iron and steel.

Christmas Social
You are invited to attend our annual Christmas Social. This year we will be having our social at the "4 The Good Times Event Hall", located across form Harley-Davidson of Atlanta, behind Sonic, on December 4, 2010. Dinner will be at 8:00 pm. The party will continue until midnight. We will be having lots of fun things that evening and also we will have the fabulous dessert contest (Please limit to one entry per family). The social will be free for all Atlanta Chapter Members (members before October 1, 2010). There will be a charge of $20 per guest. Please R.S.V.P. to Rene' Durham before November 20, 2010. If you imbibe, BYOB. The chapter will furnish tea and water. If you need any special mixes, please bring them.
Hope to see everyone there,
Your 2010 Atlanta Chapter Officers

DIRECTOR'S ARTICLE


Bobby Conway
Director, Atlanta Chapter

ASSISTANT DIRECTOR'S ARTICLE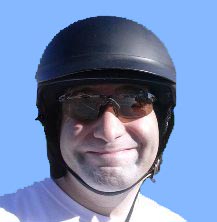 Erik Grandowski
Assistant Director, Atlanta Chapter

SECRETARY/TREASURER'S ARTICLE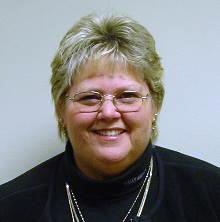 Attendance Jackpot
Congratulations to Bret Graddy whose name was drawn for the November Attendance Jackpot. Unfortunately he was not at the meeting to claim the $80. We will add $10 to the Jackpot for the next Chapter meeting, $90. Remember you must be at the meeting and a member in "Good Standing," a current member of national H.O.G. and Atlanta Chapter. If the member whose name is drawn is not at the meeting, we will add $10 and try again next meeting. Please have your national H.O.G. card with you at the meeting. Hope to see everyone there.
Please ride safe and responsible,
Rene' Durham
Secretary/Treasurer, Atlanta Chapter

HEAD ROAD CAPTAIN'S ARTICLE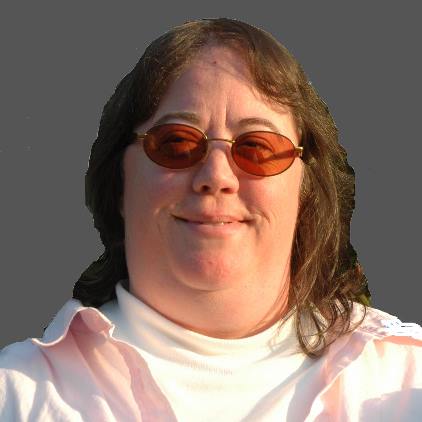 In Memory of John Provost
With Sadness and Many Thanks!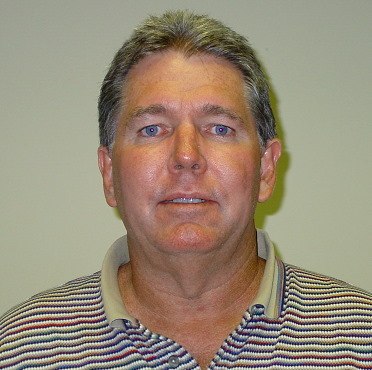 As Bobby and I sat at the final going away party for John Provost, we felt honored that the love John had for the Atlanta Chapter was mentioned. He was a long time Road Captain for our Chapter and always ready to help in the business meetings. At the beginning of each year, John would have his list of commitments for his favorite charities and a list of rides he would lead. He was a great inspiration to us all and we will miss him greatly. Getting to know John was a wonderful experience as he shared his great love of life, riding and how much he loved his wife Donna K. We will dedicate two rides to John in 2011, the rides he lead every year, Top Gun and Ride to Live.  Thank you John for all you did for the Chapter and its members. We will miss you.
2010 and 2011 Ride Season
Now that the Ride Season has slowed to a crawl, I wanted to thank all the people who have helped with the great rides we had this year. What an awesome time, so many fun rides. We are very excited for the upcoming ride season in 2011 and encourage all our members to help us keep the rides fresh and fun. We ask that you send us any ride suggestions for next year. Another reminder, we are always open to Ride Leaders or new Road Captains. Don't worry, no pressure, if your thing is just come and ride, we will work hard to ensure a good time, then again leading bikers is like herding kittens, but we try! Thank you for all your support to our Road Captains.
Ride Safe and have fun,
Diana Bodden
Head Road Captain, Atlanta Chapter

SAFETY OFFICER'S ARTICLE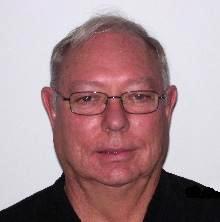 Jim Byrd
Safety Officer, Atlanta Chapter
Please Don't Drink and Ride!
Friends Don't Let Friends Ride Drunk!

ACTIVITY OFFICER'S ARTICLE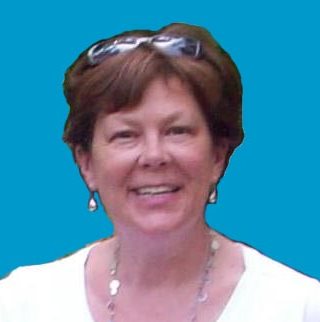 Melissa Fuller
Activity Officer, Atlanta Chapter

VOLUNTEER COORDINATOR'S ARTICLE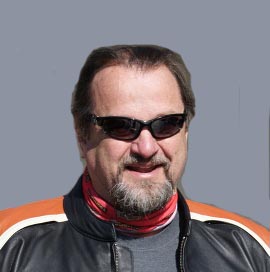 Atlanta Chapter HOG is 25 Years Strong
Twenty-Five N Twenty-Ten
Our Atlanta Chapter is having a pin designed to recognize our members who have donated their time in the form of having fun while volunteering and going on chapter rides at least 25 times in 2010. Our membership officer, Mark Redmon is tracking participation, so you can check with him to see where you stand on events. Our road captains, members, and chapter officers are busy planning events for the rest of this year; so it's not too late to start adding up your points.
Chuck Fuller
Vounteer Coordinator, Atlanta Chapter

LOH'S ARTICLE
Karen Mathiasen, Valerie Daniel and Holly Martin, LOH Officers

HEAD PHOTOGRAPHER'S ARTICLE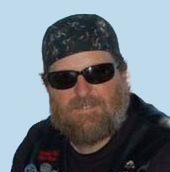 Well, the riding season is fully upon us now and there have already been a number of great rides. I'm starting to get more photos turned in and I will be giving out two more patches at the next meeting. Keep 'em coming!
Those of you who went on the Athens/Five Bridges ride can find all the photos on Photobucket at this address: http://photobucket.com/HOG_Five_Bridges
Also, be sure to check out the videos on the Atlanta HOG YouTube page. More will be added throughout the year. You can find them all
here: http://www.youtube.com/user/HOGATLANTA
See you on the next ride,
Rick Parker
Head Photographer, Atlanta Chapter

Atlanta Chapter Picture Gallery

If you have Atlanta Chapter activities pictures that you would like to have up loaded,

please email them to

Rick Parker

See your HOGWASH for log on instructions if required.

MEMBERSHIP OFFICER'S ARTICLE

Mark Redmon
Membership Officer, Atlanta Chapter

HISTORIAN'S ARTICLE

Check the HOGWASH Web Pages Archives of the Atlanta Chapter Web page to read the History of the Atlanta Chapter, Twenty-five years strong this year.

B.K. Ellis
Historian, Atlanta Chapter

WEB MASTER'S ARTICLE

Keep Email Address Updated!

If you have updated your e-mail address, PLEASE send me your new address. I get several undeliverable e-mail messages each time I send a message updating members on up coming or changed events. Please, keep you e-mail address up to date and stay informed! E-mail me at hog@bellsouth.net. Thanks!!

B.K. Ellis
Web Master, Atlanta Chapter

Pig Ride Legend

One pig - steady cruising rides of relatively short distance, easy on the throttle, few curves, etc.
Two pigs - a bit longer or have some curves but nothing too challenging.
Three pigs - the ride should be of moderate difficulty.
Four and five pigs - rides with a high number of curves, long distance, saddle time, road conditions, speed, and weather.

MEMBER'S ARTICLE

ROAD TRIP

ROAD TRIP RECAP

Signal Mountain 7 Recap

As I arrived for the 7th Annual Signal Mountain Ride at the QT in Dallas, GA, I recognized the bikes of several Great South Chapter members. They had driven over an hour in 30 degree temperatures to ride with the Atlanta Chapter! Now that's what it's all about (I could envision Willie G's smile!)!

We gathered to review safety signs, introduce chapter members and guests and most important, give thanks to our Veterans and current service members for our Freedom to Ride!

We made a quick run up to Resaca for gas and heat and then onto John's Mountain and Lookout Mountain. On Lookout we ate a great lunch at Covenant College...with a fantastic view of the valley below and Raccoon Maintain in the distance.

Across the river, along the river and (to grandmothers'...oops a different story) onto top of Raccoon Mountain. At the TVA reservoir we could see the College as we ate, in the distance. We saddled our rides to tackle the twisties of Signal and Monteagle Mountain to arrive at the Lodge before sunset! A skilled group of 16 riders made this possible and fun!

At dinner we were entertained by some Nashville songwriters, followed by a warm fireplace in one of the cabins.

"Does anybody know what time it is? Does anybody really care?" Central and Daylight Saving times challenged our math skills, but the Great South and Atlanta chapters pulled it together to begin day two. We started the morning at the Peace Memorial and Sewannee University for another great college meal. Then onto more twisties, across the river from AL to TN for Sand Mountain, Lookout Mountain, the hang gliders and lunch at the Wildflower Café in Mentone, AL. Then off the mountain via more twisties! At our last gas stop for goodbyes, it was confirmed, this was the Harley Riders Group. The Harley Owners Group stayed in their warm beds deciding what football games to watch.

GO RIDERS! A great gathering by TWO chapters.

Many special thanks to Diana, Tom, Andy and Pat for keeping the riders moving together.

Until next time,
Steve Magel, Road Captain

ADVERTISING IN THE HOGWASH

Atlanta Chapter is accepting business and personal advertisements for the HOGWASH! What a great way to promote your business, organization, service or personal information to all Atlanta Chapter members each month!

For advertising rates please click HERE.

Please contact Rene' Durham at 770-944-1340 for more information or to place your ad today!

TENTATIVE EVENTS SCHEDULE
ATLANTA CHAPTER

January 2010

01 Good Luck Ride
05 Atlanta Chapter Business Meeting
09 Butler's Mill
10 HOGWASH Articles Due
17 Fat Cat's Abate Swap Meet
18 Shane's Rib Shack Social
21 Atlanta Chapter Monthly Meeting
23 Great American Motorcycle Show
26 Birthday Ride
30 Zorba's
31 Jim N Nick's

February 2010

02 Atlanta Chapter Business Meeting
06 Cabin Fever Ride
10 HOGWASH Articles Due
13 Mardi Gras Ride
14 Valentine Ride
15 Shane's Social
18 Atlanta Chapter Monthly Meeting
20 Covered Bridge Ride -- Euharlee
23 Birthday Ride
27 Marietta Diner Ride

March 2010

02 Atlanta Chapter Business Meeting
02 Bike Week Ride -- Loop Road
04 Julian's Social -- Ormond Beach
10 HOGWASH Articles Due
15 Shane's Social
17 Irish Pub Ride
18 Atlanta Chapter Monthly Meeting
20 Covered Bridge Ride -- Cromer's Mill
23 Birthday Ride
27 LOH Garage Party

April 2010

02-03 Covered Bridge Ride -- 4 Bridges
06 Atlanta Chapter Business Meeting
10 HOGWASH Articles Due
10 Little River
15 Atlanta Chapter Monthly Meeting
17 Top Gun Ride
17 Faith #44 Charity Ride
18 Iron Butt Pre Ride Meeting
19 Shane's Social
24 Police Memorial Ride
27 Birthday Ride

May 2010

04 Atlanta Chapter Business Meeting
08 ADA Ride to Live
10 HOGWASH Articles Due
15 Iron Butt Ride
15 Hotrods & Harleys
17 Shane's Social
20 Atlanta Chapter Monthly Meeting
21 Furlough Day Ride
22 Blake Gammill Memorial Ride
23 Hair of the Hog Ride
25 Birthday Ride

June 2010

01 Atlanta Chapter Business Meeting
05 Bikers on Main
03-06 TN State HOG Rally
10 HOGWASH Articles Due
12 Desoto Caverns
17 Atlanta Chapter Monthly Meeting at Multi-Chapter Picnic
19 Ashville, NC Ride
19 Police/Fire Olympics Ride
20 John Morgan's Memorial Father's Day Ride 21 Shane's Social
22 Birthday Ride
26 Multi-Picnic
28 Million Mile Monday Covered Bridge Ride

July 2010

03 July 4 Fireworks Villa Rica, GA
04 Dale Moorefield Memorial Ride
06 Atlanta Chapter Business Meeting
10 HOGWASH Articles Due
10 Bagger Ride
15 Atlanta Chapter Monthly Meeting
17 Beth Barrett's Breast Friends Event
18 Bikers for Boobs Poker Run
19 Shane's Social
29 Birthday Ride
24 Garage Party 2 & Safety Seminar
31 Paddle & Saddle

August 2010

03 Atlanta Chapter Business Meeting
07 Movie Night
09 Mexi-Mondays Social
10 HOGWASH Articles Due
14-15 Abate Swap Meet HDA
15 Butler's Mill
16 Shane's Social
19 Atlanta Chapter Monthly Meeting
24 Birthday Ride
28 Stovall Covered Bridge / Amicalola Falls


September 2010

09 GA State HOG Rally -- Jekyll Island, GA
10 HOGWASH Articles Due
13 Mexi-Monday Social
14 Atlanta Chapter Business Meeting
16 Atlanta Chapter Monthly Meeting
18 Poker Run
20 Shane's Social
26 Tullulah Gorge
28 Birthday Ride

October 2010

02-03 FYI--LOH Breast Cancer Walk
05 Atlanta Chapter Business Meeting
08-10 Fall Leaf Ride
10 HOGWASH Articles Due
11 Mexi-Monday Social
16 Apple Fest Ride
17 Twisted Kilt and Covered Bridge Ride
18 Shane's Social
21 Atlanta Chapter Monthly Meeting
23 Wine, Women and Song
28 Haunted House Ride
30 Advanced Riders Course
30 Road Captain Meeting

November 2010

02 Atlanta Chapter Business Meeting
06-07 Signal Mountain Ride
06-07 Swap Meet HDA
08 Mexi-Monday Social
10 HOGWASH Articles Due
15 Shane's Social
18 Atlanta Chapter Monthly Meeting
25 Happy Thanksgiving

December 2010

04 Christmas Social
05 Operation Sandbox Ride
07 Atlanta Chapter Business Meeting
10 HOGWASH Articles Due
11 Wreaths Across America
13 Mexi-Monday Social
16 NO Atlanta Chapter Monthly Meeting
20 Shane's Social
25 Merry Christmas
28 Birthday Ride

January 2011

01 New Year Good Luck Ride

This is a member only page. Must have UserID and Password.
See calendar page of your HOGWASH for UserID and Password.

This is a member only page. Must have UserID and Password.
See calendar page of your HOGWASH for UserID and Password.

Information... Rene'
Content...B.K. Ellis

H.O.G. CHAPTER ONLINE PRIVACY STATEMENT

Personal privacy and security of information are mutual concerns of H.O.G., its members, and visitors to Atlanta Chapter web site. This Statement explains H.O.G.'s Internet policies and security measures relating to personal privacy and information security.

The Atlanta Chapter collects and stores the following information about you when you visit the Atlanta Chapter web site: the name of the domain from which you access the Internet (for example, aol.com, if you are connecting from an America Online account); the date and time you access the site; and the Internet address of the web site from which you linked directly to our site. The chapter uses this information to measure the number of visitors to the different sections of its site. This helps H.O.G. to make its site more responsive to its members and prospective members.

H.O.G. will not obtain personally identifying information about you when you visit our site unless you choose to provide such information. If you choose to send e-mail, registration, or other personal information over the Internet, you do so voluntarily.

The Atlanta Chapter will not disclose personal information provided to it except as follows:

At your request, which may be oral, in writing, by telephone, electronic or other means we recognize;

To assist H.O.G. in evaluating its programs and to continue to improve the quality of your on-line and membership experience;

When disclosure is required by law, such as pursuant to court order, subpoena, legal process or government agency examination or investigation, or to protect or enforce our rights;

To companies that perform services for H.O.G. in connection with your membership, such as data processing and financial transaction processing companies and agencies;

To Harley-Davidson affiliated companies and carefully selected third parties for their own use to provide products and services, or other opportunities to you, unless you have instructed us in writing not to do so; and

In connection with Harley-Davidson corporate due diligence and audits.

By your use of and connection to our web site, you understand and consent to this privacy statement. If for any reason you are concerned that the personal or member information maintained by H.O.G. is not correct or if for some reason you believe H.O.G. has not adhered to these privacy principles, please notify us by calling 1-800-CLUB-HOG.





Updated 11/20/2010