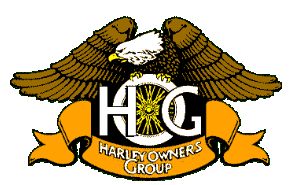 Atlanta Chapter
Chapter Number 0788

Welcome to the Atlanta Chapter's Website. Harley-Davidson of Atlanta established the Atlanta Chapter on September 16, 1985. We are the oldest H.O.G. Chapter in Georgia. All of the officers hope you will take a look around and enjoy your stop here. Be sure to check out the Calendar. We try to keep a good variety of rides and events to fit into everyone's schedules. If you are a local or just passing through town and have any questions feel free to contact any of the Officers. If you are interested in joining the chapter, we have membership applications available here on the site. We are here to "Ride and Have Fun" and hope you will come out and join us soon.
Atlanta Chapter Officers

Sponsored By:
Harley-Davidson of Atlanta, Inc.
501 Thornton Road
Lithia Springs, Georgia 30122
770-944-1340
Sunday and Monday
Closed
Tuesday - Wednesday
9:00 AM to 6:00 PM
Thursday
9:00 AM to 8:00 PM
Friday - Saturday
9:00 AM to 6:00 PM
Harley-Davidson of Atlanta's
Web Page

Enter Here
HOGWASH
Official Newsletter
Atlanta Chapter, Inc.
Chapter Number 0788

November 2010 Issue
PLEASE use your Back Button to return!
PLEASE use your Back Button to return!



Event Schedule

Atlanta Chapter events are considered "CLOSED" unless otherwise noted!



Wine, Women and Song Ride
Meet: 7:30 AM
HDA
Leave: 8:00 AM
LADIES ONLY
Road Captain: Melissa Folds
Ride Rating: 3-Pigs

October 28, 2010
Haunted House Ride
Meet: 7:00 PM
HDA
Leave: 7:30 PM
Road Captain: Diana Bodden
Ride Rating: 3-Pigs

October 30, 2010
Advanced Rider's Course
Meet: 9:00 PM
HDA
Leave: 3:00 PM
Road Captain: Chris Carr

October 30, 2010
Road Captain's Meeting
Meet: 5:00 PM
HDA
Road Captain: Diana Bodden

November 2, 2010
Business Meeting
Meet: 7:00 PM
LaSalsa Mexican Restaurant
411 Maxham Road
All Members Welcome
November 6-7, 2010
Signal Mountain Ride
Meet: 9:00 AM
QT Hwy. 278 & 61 Dallas, GA
Leave: 9:30 AM
Road Captain: Steve Magel
Ride Rating: 4-Pigs

November 6-7, 2010
Atlanta's ORIGINAL Swap Meet
HDA
Meet: 9:00 AM
Live Bands! Food Vendors! Beer Garden!
Vendors: $20 per 10'x10x space.
Hurry! Spaces available now.
Call Rene to reserve your space today at: 770-944-1340
November 8, 2010
Mexi-Monday Social
Meet: 6:30 PM
LaParilla
Downtown Powder Springs
Road Captain: Michelle Conway
November 10, 2010
HOGWASH Articles Due
November 15, 2010
Shane's Rib Shack Social
Meet: 6:00 PM
Shane's Rib Shack -- Carrollton
Road Captain: Chuck Fuller
November 18, 2010
Atlanta Chapter Meeting
Meet: 7:00 PM
HDA Pavilion
Experience the Atlanta Chapter
in 2010
Ride and Have Fun!

EVENT STATEMENT
Chapter activities are conducted primarily for the benefit of H.O.G. chapter members. There are three categories of activities, all activities are identified as follows:
Closed events are those chapter events which are open to chapter members and one guest per member.
Member events are events that are open only to H.O.G. members.
Open events are those chapter events which are open to chapter members, national H.O.G. members and other guests as desired.
If you are interested in becoming a H.O.G. member, contact Rene' Durham, or call 770-944-1340

MISSION STATEMENT
Atlanta Chapter provides members with exciting, safe, organized riding activities and social events to expand horizons, fulfill dreams, and create lifelong memories through personal relationships forged in iron and steel.

Christmas Social
You are invited to attend our annual Christmas Social. This year we will be having our social at the "4 The Good Times Event Hall", located across form Harley-Davidson of Atlanta, behind Applebee's, on December 4, 2010. Dinner will be at 8:00 pm. The party will continue until midnight. We will be having lots of fun things that evening and also we will have the fabulous dessert contest (Please limit to one entry per family). The social will be free for all Atlanta Chapter Members (members before October 1, 2010). There will be a charge of $20 per guest. Please R.S.V.P. to Rene' Durham before November 20, 2010. If you imbibe, BYOB. The chapter will furnish tea and water. If you need any special mixes, please bring them.
Hope to see everyone there,
Your 2010 Atlanta Chapter Officers

DIRECTOR'S ARTICLE
We're getting into some cooler riding weather. As I'm writing this article The Fall Leaf Ride just returned and Michelle and I just got back from a weekend of riding in the mountains.

Things are going along well with the chapter. The Christmas Social planning is going well and for the first time in a long time we may finish the year with a balance budget, thanks in most part to Erik and Rene' keeping me focused. Actually it's thanks to all of you for volunteering at the dealership where we raised tips and for buying and selling raffle tickets. I think we are going to have a good time and The Christmas Social will be an event to remember.

I also wanted to write in this article about the privilege that I had at our poker run. I was finally able to take a ride as the current director of the Atlanta chapter with the original Director B.K. Ellis. I've been with the Chapter since 2006 and have never been fortunate enough to ride with B.K. All I can compare it to is my first ride with my Dad. B.K. is not only a charter member of our chapter but a charter member of national H.O.G. It was a true honor to get to ride with him.

Our officers' corps is pretty much set for 2011. The entire crew will be announced at the Christmas Social. We are going to have a planning meeting to try to have events and rides in an attempt to improve every year. Please ride safe and look forward to seeing you all.

Bobby Conway
Director, Atlanta Chapter

ASSISTANT DIRECTOR'S ARTICLE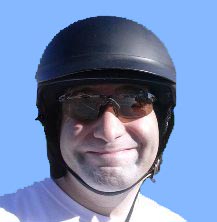 Erik Grandowski
Assistant Director, Atlanta Chapter

SECRETARY/TREASURER'S ARTICLE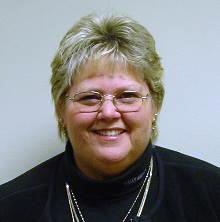 Attendance Jackpot
Congratulations to Tommy Collins whose name was drawn for the October Attendance Jackpot. Unfortunately Tommy was not at the meeting to claim the $70. We will add $10 to the Jackpot for the November Chapter meeting, $80. Remember you must be at the meeting and a member in "Good Standing," a current member of national H.O.G. and Atlanta Chapter. If the member whose name is drawn is not at the meeting, we will add $10 and try again next meeting. Please have your national H.O.G. card with you at the meeting. Hope to see everyone there.
Please ride safe and responsible,
Rene' Durham
Secretary/Treasurer, Atlanta Chapter

HEAD ROAD CAPTAIN'S ARTICLE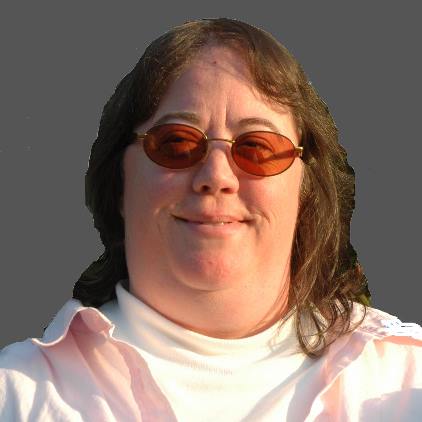 Wanted Road Captains for 2011
Anyone interested in becoming a road captain or a ride leader for 2011, Please contact me. We will be having our Road Captains meeting in November for the 2011 planning session and training for anyone interested.
Ride Safe and have fun,
Diana Bodden
Head Road Captain, Atlanta Chapter

SAFETY OFFICER'S ARTICLE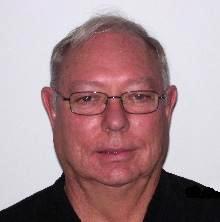 The Road of the Future
With "intelligent transportation" on the fast track, motorcycles are being overlooked in the requirements for threat-seeking and automated highway technologies. All of which have the potential for improving motorcycle safety. Items such as:
  ● Headlights that dim automatically when approached by an oncoming vehicle. But a motorcycle may not be broad enough to activate this detector.
  ● Side sensors to indicate a vehicle is in you blind spot—again a motorcycle may not be detected.
  ● Back-up sensors to indicate something or someone is behind the vehicle. Let's hope it senses your motorcycle in a parking space.
  ● Four-way Stop indicators to signal whose turn it is to go.
The possibilities are endless, but not perfect, if the motorcyclist is not included in the equation.
Let your voice be heard!
Good luck and stay safe!
Jim Byrd
Safety Officer, Atlanta Chapter
Please Don't Drink and Ride!
Friends Don't Let Friends Ride Drunk!

ACTIVITY OFFICER'S ARTICLE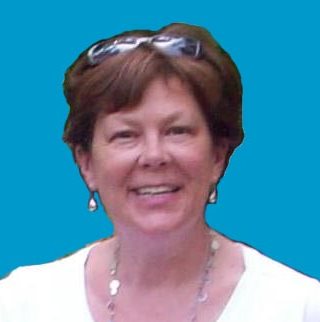 Melissa Fuller
Activity Officer, Atlanta Chapter

VOLUNTEER COORDINATOR'S ARTICLE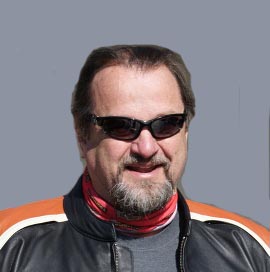 Atlanta Chapter HOG is 25 Years Strong
Twenty-Five N Twenty-Ten
Our Atlanta Chapter is having a pin designed to recognize our members who have donated their time in the form of having fun while volunteering and going on chapter rides at least 25 times in 2010. Our membership officer, Mark Redmon is tracking participation, so you can check with him to see where you stand on events. Our road captains, members, and chapter officers are busy planning events for the rest of this year; so it's not too late to start adding up your points.
Chuck Fuller
Vounteer Coordinator, Atlanta Chapter

LOH'S ARTICLE
Karen Mathiasen, Valerie Daniel and Holly Martin, LOH Officers

HEAD PHOTOGRAPHER'S ARTICLE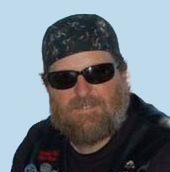 Well, the riding season is fully upon us now and there have already been a number of great rides. I'm starting to get more photos turned in and I will be giving out two more patches at the next meeting. Keep 'em coming!
Those of you who went on the Athens/Five Bridges ride can find all the photos on Photobucket at this address: http://photobucket.com/HOG_Five_Bridges
Also, be sure to check out the videos on the Atlanta HOG YouTube page. More will be added throughout the year. You can find them all
here: http://www.youtube.com/user/HOGATLANTA
See you on the next ride,
Rick Parker
Head Photographer, Atlanta Chapter