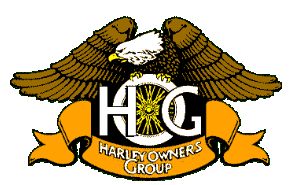 Atlanta Chapter
Chapter Number 0788

Welcome to the Atlanta Chapter's Website. Harley-Davidson of Atlanta established the Atlanta Chapter on September 16, 1985. We are the oldest H.O.G. Chapter in Georgia. All of the officers hope you will take a look around and enjoy your stop here. Be sure to check out the Calendar. We try to keep a good variety of rides and events to fit into everyone's schedules. If you are a local or just passing through town and have any questions feel free to contact any of the Officers. If you are interested in joining the chapter, we have membership applications available here on the site. We are here to "Ride and Have Fun" and hope you will come out and join us soon.
Atlanta Chapter Officers

Sponsored By:
Harley-Davidson of Atlanta, Inc.
501 Thornton Road
Lithia Springs, Georgia 30122
770-944-1340
Sunday and Monday
Closed
Tuesday - Wednesday
9:00 AM to 6:00 PM
Thursday
9:00 AM to 8:00 PM
Friday - Saturday
9:00 AM to 6:00 PM
Harley-Davidson of Atlanta's
Web Page

Enter Here
HOGWASH
Official Newsletter
Atlanta Chapter, Inc.
Chapter Number 0788

October 2010 Issue
PLEASE use your Back Button to return!
PLEASE use your Back Button to return!


Atlanta Chapter, 2010



Event Schedule

Atlanta Chapter events are considered "CLOSED" unless otherwise noted!



Shane's Rib Shack Social
Meet: 6:00 PM
Shane's Rib Shack -- Carrollton
Road Captain: Chuck Fuller
September 26, 2010
Tullulah Gorge
Meet: 8:00 AM
HDA
Leave: 8:30 AM
Road Captain: Melissa Folds
Ride Rating: 3-Pigs
September 28, 2010
Birthday Ride Social
Meet: 6:00 PM
HDA
Leave: 6:30 PM
Road Captain: Melissa Fuller
Ride Rating: 2-Pigs
October 2 & 3, 2010
FYI -- LOH Breast Cancer Walk
October 5, 2010
Business Meeting
Meet: 7:00 PM
LaSalsa Mexican Restaurant
411 Maxham Road
All Members Welcome
October 8-10, 2010
Fall Leaf Ride
Meet: 8:00 AM
HDA
Leave: 8:15 AM
Road Captain: Andy Andresen
Ride Rating: 5-Pigs

October 10, 2010
HOGWASH Articles Due
October 11, 2010
Mexi-Monday Social
Meet: 6:30 PM
LaParilla
Downtown Powder Springs
Road Captain: Michelle Conway
October 16, 2010
Apple Fest Ride
Meet: 10:00 AM
QT Dallas, GA
Leave: 10:30 AM
Road Captain: Diana Bodden
Ride Rating: 3-Pigs

October 17, 2010
Twisted Kilt and Covered Bridge Ride
Meet: 9:00 AM
HDA
Leave: 9:30 AM
Road Captain: Melissa Folds
Ride Rating: 3-Pigs

October 18, 2010
Shane's Rib Shack Social
Meet: 6:00 PM
Shane's Rib Shack -- Carrollton
Road Captain: Chuck Fuller
October 21, 2010
Atlanta Chapter Meeting
Meet: 7:00 PM
HDA Pavilion
October 23 & 24, 2010
Wine, Women and Song Ride
Meet: 7:30 AM
HDA
Leave: 8:00 AM
Road Captain: Melissa Folds
Ride Rating: 3-Pigs

October 28, 2010
Haunted House Ride
Meet: 7:00 PM
HDA
Leave: 7:30 PM
Road Captain: Diana Bodden
Ride Rating: 3-Pigs

October 30, 2010
Advanced Rider's Course
Meet: 9:00 PM
HDA
Leave: 3:00 PM
Road Captain: Chris Carr

October 30, 2010
Road Captain's Meeting
Meet: 5:00 PM
HDA
Road Captain: Diana Bodden

Experience the Atlanta Chapter
in 2010
Ride and Have Fun!

EVENT STATEMENT
Chapter activities are conducted primarily for the benefit of H.O.G. chapter members. There are three categories of activities, all activities are identified as follows:
Closed events are those chapter events which are open to chapter members and one guest per member.
Member events are events that are open only to H.O.G. members.
Open events are those chapter events which are open to chapter members, national H.O.G. members and other guests as desired.
If you are interested in becoming a H.O.G. member, contact Rene' Durham, or call 770-944-1340

MISSION STATEMENT
Atlanta Chapter provides members with exciting, safe, organized riding activities and social events to expand horizons, fulfill dreams, and create lifelong memories through personal relationships forged in iron and steel.


DIRECTOR'S ARTICLE
Here we are in the best part of the riding season with the best riding chapter ever! We had a great time at the GA State HOG Rally in Jekyll Island and had many of our own chapter members in attendance. We competed with several other charity rides on the day we had our Saving Second Base Poker Run planned but in the end we had fun, fellowship, plenty of volunteers and a little money too. Thanks to everyone who participated. Meeting participation is up, we've got some great new members, and there are rides on the calendar for everyone - get out and get involved!

Bobby Conway
Director, Atlanta Chapter

ASSISTANT DIRECTOR'S ARTICLE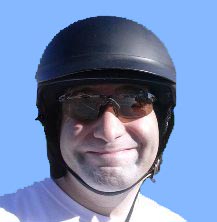 Erik Grandowski
Assistant Director, Atlanta Chapter

SECRETARY/TREASURER'S ARTICLE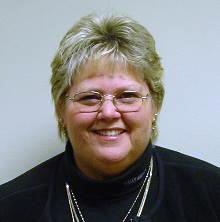 Attendance Jackpot
Congratulations to Bill Bryant whose name was drawn for the September Attendance Jackpot, $60. Unfortunately Bill was not at the meeting to claim the Jackpot. We will add $10 to the Jackpot for the October Chapter meeting – $70. Remember you must be at the meeting and a member in "Good Standing," a current member of national H.O.G. and Atlanta Chapter. If the member whose name is drawn is not at the meeting, we will add $10 and try again next meeting. Please have your national H.O.G. card with you at the meeting. Hope to see everyone there.
Please ride safe and responsible,
Rene' Durham
Secretary/Treasurer, Atlanta Chapter

HEAD ROAD CAPTAIN'S ARTICLE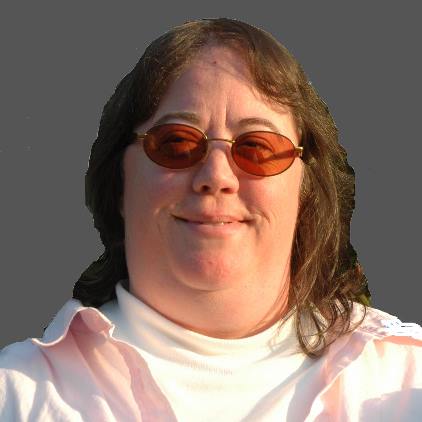 What's Bugging Ed
So after all these years of riding I am once again reminded that we always need to be on our toes and pay attention to small problems before they get bigger and bug you to death or to run off the road and act crazy. Oh yeah like Ed Chowning. We took a casual ride to the famous Rome, GA one sunny day. (Yes, Erik we thought of you) We were lazily riding, paying careful attention to all the speed limits and being conscious of other drivers at all times, and Ed was gone! One minute he was there and the next he was gone. So as I pulled over thinking "uh oh I lost another HOG member, Bobby's going to kill me." I waited to see if he would reappear. His lovely wife Joan appeared finally and said he lost his glasses and had pulled over. Turns out he hit a bug that decided to set up house in his ear and he shook his head so hard, his glasses flew off and he did retrieve them, and then caught back up with us. As he approached, I noticed he had a strange tic and would grimace and shake his head in a strange way, kinda like being electrocuted. (Get it he's an electrician, hehehe), anyway I digress. I asked he wanted to pull over and he said YES! So we did. He then told us that he had a bug in his ear. After a few attempts at trying to get the little bugger out (tweezers, water, hitting Ed in the head, etc. etc.) We could not see the bug and he was still twitching, we suggested going to an emergency room (Cartersville ER, on the way to Rome of course), They took us in immediately, after Ed explained that it was eating its way thru his ear drum and was headed to his brain, which he explained that there was very little left so this was a dire emergency! They looked in Ed's head and confirmed that he had a new occupant. They sat him down and pulled out a very large set of tweezers and began pulling out bug parts and a lot of Wax! Finally Pulling out a very large Moth, who was happy to be free began to make a break for freedom, was unceremoniously smashed! As we all were dumbfounded that anything could live and come out flying from Ed's head, we talked with the Medical Team in the Emergency Room who reminded us that these things happen more than you would think, and let us know that we did the right thing to come and deal with it right away. We were in and out in about 20 minutes and on our way to Rome for our fabulous lunch.
The moral is never taking little things for granted. Never turn your ear with a bug on it into the wind; it shoves it inside, deep inside. Don't drive a motorcycle with a bug in your ear. And be prepared for all types of delays on the road to Rome! See you on the road to Rome!
Diana Bodden, Head Road Captain
Advanced Riders Course
To all interested, we have two tentative dates for the course, now that our illustrious leader has had time to recover from his big adventure on a sporty. He has a 3-part article in Full Throttle Magazine if you would like more information.
Anyway we have a possible October 30 date or an alternative November 20, so let me know what date would be best. They are offering this course at a mere $100. It is well worth this fee and no matter your riding skill you will gain from this taking this course. For more information email or contact me or Chris Carr at HDA.
Diana Bodden, Head Road Captain
Wanted Road Captains for 2011
Anyone interested in becoming a road captain or a ride leader for 2011. Please contact me. We will be having our Road Captain's meeting on October 30, for the 2011 planning session and training for anyone interested.
Diana Bodden, Head Road Captain
Ride Safe and have fun,
Diana Bodden
Head Road Captain, Atlanta Chapter

SAFETY OFFICER'S ARTICLE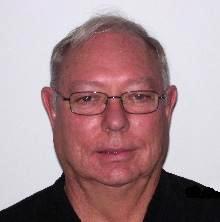 Hydroplaning Is More Probable
The faster you go:
            1. The wider your tires
            2. The lower the air pressure in your tires
            3. The deeper the water is
This is true regardless of whether you are accelerating (in a straight line or turning) or not.
It is most likely that your front tire will hydroplane before the rear one does because you ride a single-track vehicle. The front tire squeezes most of the water off the roadway by the time the rear tire gets there. If you have an extra wide tire on the rear wheel, you will find that you have changed that dynamic. The odds of the rear tire hydroplaning first in that scenario go up dramatically.
Water drainage on a freeway (any wide roadway, actually) drains to the right in the U.S. and that means the depth of that water is greatest in the slowest lanes. That should suggest that the odds of hydroplaning are about equal in every lane (slower movement but greater depth makes the slow lanes as dangerous as the faster lanes).
Good luck and stay safe!
Jim Byrd
Safety Officer, Atlanta Chapter
Please Don't Drink and Ride!
Friends Don't Let Friends Ride Drunk!

ACTIVITY OFFICER'S ARTICLE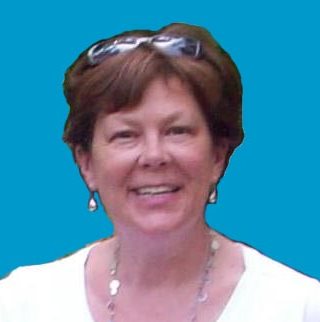 Melissa Fuller
Activity Officer, Atlanta Chapter

VOLUNTEER COORDINATOR'S ARTICLE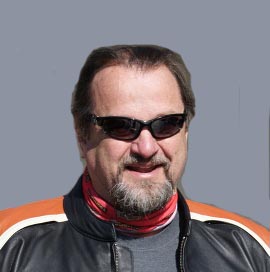 Atlanta Chapter HOG is 25 Years Strong
Twenty-Five N Twenty-Ten
Our Atlanta Chapter is having a pin designed to recognize our members who have donated their time in the form of having fun while volunteering and going on chapter rides at least 25 times in 2010. Our membership officer, Mark Redmon is tracking participation, so you can check with him to see where you stand on events. Our road captains, members, and chapter officers are busy planning events for the rest of this year; so it's not too late to start adding up your points.
Movie Nite Social
Our movie night on Friday night, September 17 was a great hit as usual. The movie was "On Any Sunday", a great older movie about five different types of motorcycle racing. The scenes were fun to watch of these hardcore men of racing. There were great scenes of hill climbing, flat track racing, drag racing and road racing and even desert racing. As good as the movie selection was the best part is always the food and the company! Next time you see a movie nite coming up make plans to join us, it's always a good time!
Chuck Fuller
Vounteer Coordinator, Atlanta Chapter

LOH'S ARTICLE
Karen Mathiasen, Valerie Daniel and Holly Martin, LOH Officers

HEAD PHOTOGRAPHER'S ARTICLE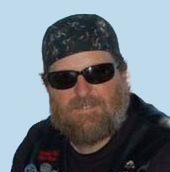 Well, the riding season is fully upon us now and there have already been a number of great rides. I'm starting to get more photos turned in and I will be giving out two more patches at the next meeting. Keep 'em coming!
Those of you who went on the Athens/Five Bridges ride can find all the photos on Photobucket at this address: http://photobucket.com/HOG_Five_Bridges
Also, be sure to check out the videos on the Atlanta HOG YouTube page. More will be added throughout the year. You can find them all
here: http://www.youtube.com/user/HOGATLANTA
See you on the next ride,
Rick Parker
Head Photographer, Atlanta Chapter