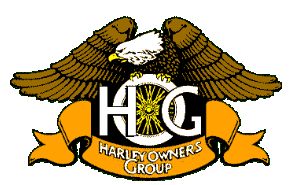 Atlanta Chapter
Chapter Number 0788

Welcome to the Atlanta Chapter's Website. Harley-Davidson of Atlanta established the Atlanta Chapter on September 16, 1985. We are the oldest H.O.G. Chapter in Georgia. All of the officers hope you will take a look around and enjoy your stop here. Be sure to check out the Calendar. We try to keep a good variety of rides and events to fit into everyone's schedules. If you are a local or just passing through town and have any questions feel free to contact any of the Officers. If you are interested in joining the chapter, we have membership applications available here on the site. We are here to "Ride and Have Fun" and hope you will come out and join us soon.
Atlanta Chapter Officers

Sponsored By:
Harley-Davidson of Atlanta, Inc.
501 Thornton Road
Lithia Springs, Georgia 30122
770-944-1340
Sunday and Monday
Closed
Tuesday - Wednesday
9:00 AM to 6:00 PM
Thursday
9:00 AM to 8:00 PM
Friday - Saturday
9:00 AM to 6:00 PM
Harley-Davidson of Atlanta's
Web Page

Enter Here
HOGWASH
Official Newsletter
Atlanta Chapter, Inc.
Chapter Number 0788

August 2010 Issue
PLEASE use your Back Button to return!
PLEASE use your Back Button to return!


Atlanta Chapter, 2010



Event Schedule

Atlanta Chapter events are considered "CLOSED" unless otherwise noted!



Bikers for Boobs Poker Run
Meet: 10:00 AM
HDA
Leave: 12:00 PM
Road Captain: Rene' Durham

July 19, 2010
Shane's Rib Shack Social
Meet: 6:00 PM
Shane's Rib Shack
Carrollton, GA
Road Captain: Chuck Fuller

July 24, 2010
Garage Party 2 and Safety Seminar
Guest Speaker: Anne Hansen
Meet: 10:00 AM
HDA
Road Captain: Karen Mathiasen

July 27, 2010
Birthday Ride
Meet: 6:00 PM
HDA
Leave: 6:15 PM
Road Captain: Karen Mathiasen
Ride Rating: 2-Pigs
July 31, 2010
Saddle & Paddle
Meet: 8:00 AM
Brandsmart
Busbee Pkwy.
Leave: 8:30 AM
Road Captain: Bobby Conway
Ride Rating: 5-Pigs
August 3, 2010
Business Meeting
Meet: 7:00 PM
LaSalsa Mexican Restaurant
411 Maxham Road
All Members Welcome
August 7, 2010
Movie Night
Meet: 6:30 PM
HDA Pavilion
Road Captain: Melissa Fuller
August 9, 2010
Mexi-Monday Social
Meet: 6:30 PM
LaParilla
Downtown Powder Springs
Road Captain: Michelle Conway
August 10, 2010
HOGWASH Articles Due
August 14-15, 2010
Abate Swap Meet
August 15, 2010
Butler's Mill
Meet: 9:00 AM
HDA
Leave: 9:30 AM
Road Captain: Glenn Folds
Ride Rating: 1-Pigs
August 16, 2010
Shane's Rib Shack Social
Meet: 6:00 PM
Shane's Rib Shack -- Carrollton
Road Captain: Chuck Fuller
August 19, 2010
Atlanta Chapter Meeting
Meet: 7:00 PM
HDA Pavilion
August 22, 2010
Dillard House
Meet: 9:00 AM
HDA
Leave: 9:00 AM
Road Captain: Diana Bodden
Ride Rating: 4-Pigs
August 24, 2010
Birthday Ride
Meet: 6:00 PM
HDA
Leave: 6:15 PM
Road Captain: Karen Mathiasen
Ride Rating: 2-Pigs
August 28, 2010
Stovall Covered Bridge
Meet: 9:00 AM
HDA
Leave: 9:30 AM
Road Captain: Coverd Bridge Stalker
Ride Rating: 3-Pigs
August 29, 2010
Amicalola Falls
Meet: 8:00 AM
HDA
Leave: 8:30 AM
Road Captain: Melissa Folds
Ride Rating: 4-Pigs
Experience the Atlanta Chapter
in 2010
Ride and Have Fun!

EVENT STATEMENT
Chapter activities are conducted primarily for the benefit of H.O.G. chapter members. There are three categories of activities, all activities are identified as follows:
Closed events are those chapter events which are open to chapter members and one guest per member.
Member events are events that are open only to H.O.G. members.
Open events are those chapter events which are open to chapter members, national H.O.G. members and other guests as desired.
If you are interested in becoming a H.O.G. member, contact Rene' Durham, or call 770-944-1340

MISSION STATEMENT
Atlanta Chapter provides members with exciting, safe, organized riding activities and social events to expand horizons, fulfill dreams, and create lifelong memories through personal relationships forged in iron and steel.


DIRECTOR'S ARTICLE
Well we're eight months into this year so there are only four months left. I'm amazed with how fast our chapter's twenty fifth year has flown by. I couldn't be more pleased with how much participation we've had this year. I certainly hope everyone has enjoyed all the activities so far as much as I have. Our covered bridge tour has been outstanding and thanks to all the covered bridge stalkers. We've also nailed down a place and date for the Holiday Party. We're still working on the food. Also, as always the Chapter Picnic was a blast. Everyone seemed to have a blast. For all of this I owe a huge debt of gratitude to the officers and road captains they all work so hard to make this chapter what it is.

As we begin the end of this year I want everyone to think about the officer's positions and if they see themselves in one of these positions. I have spoken with several of the officers some of who would like to continue to serve some who may not. If you think you might be a good fit in a position please contact the person in that position currently and discuss their duties. We have a lot of active members who do a lot for our chapter in their role as members and I'm sure they would do that much and more as an officer. Our current Officer Corps has been amazing in all that they've done and I want them to know they are appreciated. But I'm sure some are ready to just ride and have some fun with very little responsibility. So as we begin the end of this year I wanted to put this thought in everyone's head.

Continue doing what you guys are doing and I look forward to riding with everyone soon.

Raffle Tickets

August is the last full month we have to sell our raffle tickets for the 42" HDTV. As you know, this is one of our fund raisers to support the chapter and our Christmas Social. So far we are only on track to break even. We need as many members to stop by the dealership and see Rene for a book of 10 so they can sell them to friends, family and coworkers. This, membership sales and the poker run are our major fund raisers so it's all hands on deck. Thanks so much for your help.

25th Anniversary/Saving Second Base Poker Run

On September 18, we will be having our yearly poker run. This year a portion of the proceeds going to our walking team for the "Breast Cancer 2 Day Walk". We will need volunteers at the stops and most of all riders in this poker run. It will be as last year $15 for the first hand and $5 for an additional hand for the same rider. We will also have a 50/50 drawing and other activities that day. Please make plans to be there.

Bobby Conway
Director, Atlanta Chapter

ASSISTANT DIRECTOR'S ARTICLE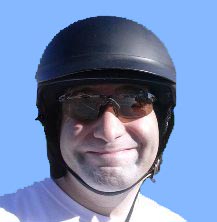 Erik Grandowski
Assistant Director, Atlanta Chapter

SECRETARY/TREASURER'S ARTICLE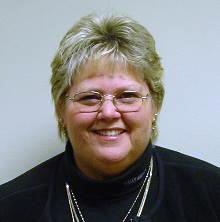 Attendance Jackpot
Congratulations to Holly Martin whose name was drawn for the July Attendance Jackpot, $70. Holly was at the meeting to claim the Jackpot. We will add $50 back to the Jackpot for the August Chapter meeting. Remember you must be at the meeting and a member in "Good Standing," a current member of national H.O.G. and Atlanta Chapter. If the member whose name is drawn is not at the meeting, we will add $10 and try again next meeting. Please have your national H.O.G. card with you at the meeting. Hope to see everyone there.
Please ride safe and responsible,
Rene' Durham
Secretary/Treasurer, Atlanta Chapter

HEAD ROAD CAPTAIN'S ARTICLE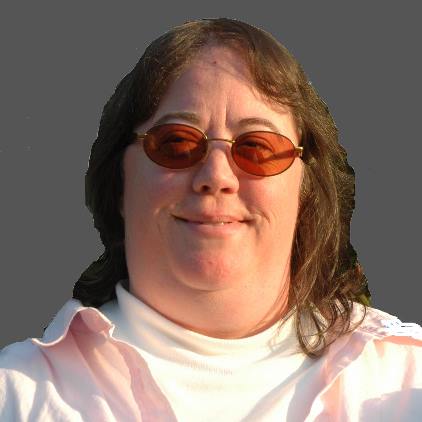 As our chapter has seen so many of its members riding these days, we would like to identify our road captains and make them more visible on the rides to help when in a big group or if you need assistance or just if you are lonely and need a new friend (that's what we're here for). We will be having the road captains don an orange bandana either on their arm or on the back of their bike somewhere. This will allow you to see them in a group ride and know where the road captain's are located on the ride, or when we stop. I thank all our road captains for all their efforts in the chapter; they have made our rides great fun and have kept all us safe and together.
Thank your road captains when you see them, we pay them very little for the job they do!
Ride Safe and have fun,
Diana Bodden
Head Road Captain, Atlanta Chapter

SAFETY OFFICER'S ARTICLE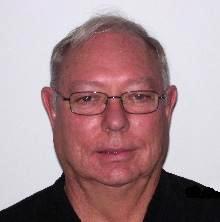 Good luck and stay safe!
Jim Byrd
Safety Officer, Atlanta Chapter
Please Don't Drink and Ride!
Friends Don't Let Friends Ride Drunk!

ACTIVITY OFFICER'S ARTICLE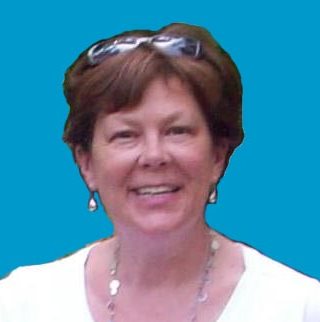 Please add a movie night social for Saturday night August 7 - meet @ 6:30 p.m. - HDA Pavilion to your calendar – lite dinner/drink for $4/free popcorn and movie.
Melissa Fuller
Activity Officer, Atlanta Chapter

VOLUNTEER COORDINATOR'S ARTICLE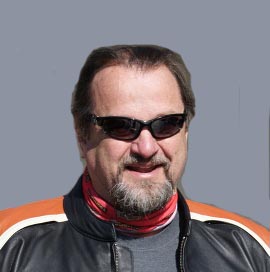 Chuck Fuller
Vounteer Coordinator, Atlanta Chapter

LOH'S ARTICLE
Who's Riding Next to Ya?
This month features two more chapter members as a way to help us get to know each other better. We've got lots of interesting members in our group and its fun to learn a little about who's riding next to ya.
Name: Michelle Conway
Road Name: Beacon - This name came about on last year's trip to Helen for the Ga State Rally. Michelle is now the chapter's advocate for teaching riders what the role of a "beacon" does on rides. If you don't know what a beacon is, just ask her.
What Do You Ride & Why? She got the fever of riding after riding on back with Bobby. Beacon currently rides a 2007 Heritage Softail Classic. Although she's only been riding three years, this is her second Harley – what a lucky girl! She chose the Heritage because the studs on the saddlebags caught her eye. The final deciding factor was that the bike had the Georgia Bulldog colors – red & black.
Most Memorable Ride? Rumble on Noble 2008. The entire ride home from Oxford, Alabama was a torrential rainstorm, a GA version of a tsunami or monsoon, or a combination of both. Michelle donned her "Big Bird" yellow rain suit and motored through the weather like a duck to water. She loved this ride and still loves to ride in the rain!
Name: Wendell King, husband of Kathy King (Chief)
Road Name: Doesn't have one…yet but with his wife's road name of Chief maybe she could assign him one?
What Do You Ride & Why? Wendell rides a 2008 Road Glide. He likes the fixed fairing because it knocks the air off of ya. Wendell has been riding off and on for the past 40+ years.
Most Memorable Ride? He loves to ride up in the Smoky Mountains. Back in 2008 Wendell took a ride with about six of his buddies from work. I'm not sure what happed but it must have been good as this was his most memorable ride when asked.
Karen Mathiasen, Valerie Daniel and Melissa Folds, LOH Officers

HEAD PHOTOGRAPHER'S ARTICLE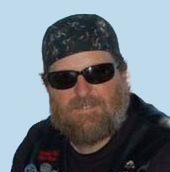 Well, the riding season is fully upon us now and there have already been a number of great rides. I'm starting to get more photos turned in and I will be giving out two more patches at the next meeting. Keep 'em coming!
Those of you who went on the Athens/Five Bridges ride can find all the photos on Photobucket at this address: http://photobucket.com/HOG_Five_Bridges
Also, be sure to check out the videos on the Atlanta HOG YouTube page. More will be added throughout the year. You can find them all
here: http://www.youtube.com/user/HOGATLANTA
See you on the next ride,
Rick Parker
Head Photographer, Atlanta Chapter