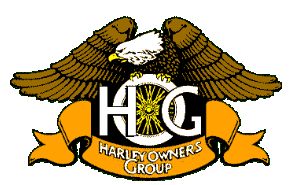 Atlanta Chapter
Chapter Number 0788

Welcome to the Atlanta Chapter's Website. Harley-Davidson of Atlanta established the Atlanta Chapter on September 16, 1985. We are the oldest H.O.G. Chapter in Georgia. All of the officers hope you will take a look around and enjoy your stop here. Be sure to check out the Calendar. We try to keep a good variety of rides and events to fit into everyone's schedules. If you are a local or just passing through town and have any questions feel free to contact any of the Officers. If you are interested in joining the chapter, we have membership applications available here on the site. We are here to "Ride and Have Fun" and hope you will come out and join us soon.
Atlanta Chapter Officers

Sponsored By:
Harley-Davidson of Atlanta, Inc.
501 Thornton Road
Lithia Springs, Georgia 30122
770-944-1340
Sunday and Monday
Closed
Tuesday - Wednesday
9:00 AM to 6:00 PM
Thursday
9:00 AM to 8:00 PM
Friday - Saturday
9:00 AM to 6:00 PM
Harley-Davidson of Atlanta's
Web Page

Enter Here
HOGWASH
Official Newsletter
Atlanta Chapter, Inc.
Chapter Number 0788

July 2010 Issue
PLEASE use your Back Button to return!
PLEASE use your Back Button to return!


Atlanta Chapter, 2010



Event Schedule

Atlanta Chapter events are considered "CLOSED" unless otherwise noted!



Ashville, NC Ride
Meet: 7:00 AM
HDA
Leave: 7:30 AM
Road Captain: Luc Vermeer
Ride Rating: 5-Pigs
June 19, 2010
Police/Fire Olympics Ride
Meet: 8:00 AM
HDA
Leave: 8:30 AM
Road Captain: Tom Arnold
Ride Rating: 2-Pigs
June 19, 2010
Father's Day Demo Rides
June 20, 2010
John Morgan's Memorial
Father's Day Ride
Meet: 11:00 AM
HDA
Leave: 11:30 AM
Road Captain: Jack Parton
Ride Rating: 2-Pigs
June 21, 2010
Shane's Rib Shack Social
Meet: 6:00 PM
Shane's Rib Shack -- Carrollton
Road Captain: Chuck Fuller
June 22, 2010
Birthday Ride
Meet: 6:00 PM
HDA
Leave: 6:15 PM
Road Captain: Karen Mathiasen
Ride Rating: 2-Pigs
June 26, 2010
Multi-Chapter Picnic
Atlanta Chapter Meeting
Meet: 10:00 AM
Great South HD
Leave: 3:00 PM
June 28, 2010
Million Mile Monday
Covered Bridge Ride
Meet: 8:00 AM
HDA
Leave: 8:30 AM
Road Captain: Covered Bridge Stalkers
Ride Rating: 4-Pigs
July 3, 2010
July 4 Fireworks
Meet: 6:00 - 7:00 PM
Villa Rica, GA

July 4, 2010
Dale Moorefield Memorial Ride
Meet: 8:30 AM
McDonough, GA Square
Leave: 9:00 AM
Road Captain: Allan Farmer
Ride Rating: 3-Pigs
July 6, 2010
Business Meeting
Meet: 7:00 PM
LaSalsa Mexican Restaurant
411 Maxham Road
All Members Welcome
July 10, 2010
HOGWASH Articles Due
July 10, 2010
Bagger Ride
Meet: 8:30 AM
HDA
Leave: 9:00 AM
Road Captain: Diana Bodden
Ride Rating: 3-Pigs
July 15, 2010
Atlanta Chapter Meeting
Meet: 7:00 PM
HDA Pavilion
July 17, 2010
Beth Barrett's Breast Friends Event
July 18, 2010
Bikers for Boobs Poker Run
Meet: 10:00 AM
HDA
Leave: 12:00 PM
Road Captain: Rene' Durham

July 19, 2010
Shane's Rib Shack Social
Meet: 6:00 PM
Shane's Rib Shack
Carrollton, GA
Road Captain: Chuck Fuller

July 24, 2010
Garage Party 2 and Safety Seminar
Guest Speaker: Anne Hansen
Meet: 10:00 AM
HDA
Road Captain: Karen Mathiasen

July 27, 2010
Birthday Ride
Meet: 6:00 PM
HDA
Leave: 6:15 PM
Road Captain: Karen Mathiasen
Ride Rating: 2-Pigs
July 31, 2010
Saddle & Paddle
Meet: 8:00 AM
Brandsmart
Busbee Pkwy.
Leave: 8:30 AM
Road Captain: Bobby Conway
Ride Rating: 5-Pigs
Experience the Atlanta Chapter
in 2010
Ride and Have Fun!

EVENT STATEMENT
Chapter activities are conducted primarily for the benefit of H.O.G. chapter members. There are three categories of activities, all activities are identified as follows:
Closed events are those chapter events which are open to chapter members and one guest per member.
Member events are events that are open only to H.O.G. members.
Open events are those chapter events which are open to chapter members, national H.O.G. members and other guests as desired.
If you are interested in becoming a H.O.G. member, contact Rene' Durham, or call 770-944-1340

MISSION STATEMENT
Atlanta Chapter provides members with exciting, safe, organized riding activities and social events to expand horizons, fulfill dreams, and create lifelong memories through personal relationships forged in iron and steel.


DIRECTOR'S ARTICLE
Bobby Conway
Director, Atlanta Chapter

ASSISTANT DIRECTOR'S ARTICLE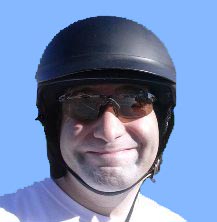 Erik Grandowski
Assistant Director, Atlanta Chapter

SECRETARY/TREASURER'S ARTICLE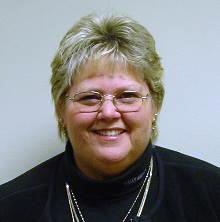 Attendance Jackpot
Congratulations to Carey Edmondson whose name was drawn for the May Attendance Jackpot, $60 cash. Unfortunately, Cary was not at the meeting to claim the Jackpot. We will add $10 to the Jackpot for the July Chapter meeting, $70 cash. Remember you must be at the meeting and a member in "Good Standing," a current member of national H.O.G. and Atlanta Chapter. If the member whose name is drawn is not at the meeting, we will add $10 and try again next meeting.
Please have your national H.O.G. card with you at the meeting. Hope to see everyone there.
Please ride safe and responsible,
Rene' Durham
Secretary/Treasurer, Atlanta Chapter

HEAD ROAD CAPTAIN'S ARTICLE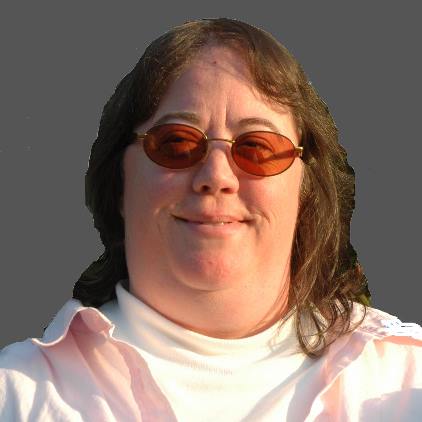 Ride Safe and have fun,
Diana Bodden
Head Road Captain, Atlanta Chapter

SAFETY OFFICER'S ARTICLE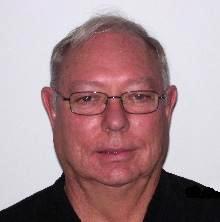 Two Major Causes of Motorcycles Accidents
1. The greatest potential for conflict between you and other traffic is at intersections. An intersection can be in the middle of an urban area or at a driveway on a residential street. Most motorcycle/automobile collisions occur at intersections. In fact, the number one cause of motorcycle accidents is an oncoming vehicle turning left into the path of a motorcycle. Your use of SEARCH, EVALUATE, EXECUTE (S.E.E.) at intersections is critical.
2. Breaking in a turn is problematic. It compromises your traction and increases the risk of going into a skid or losing control of the motorcycle. If you're going too fast and don't brake, you risk crossing the centerline and facing the obvious potential consequences, or running off the road entirely into who knows what. Running off the road, usually in a curve, accounts for more than 40 percent of motorcycle fatalities, according to the MSF.
Good luck and stay safe!
Jim Byrd
Safety Officer, Atlanta Chapter
Please Don't Drink and Ride!
Friends Don't Let Friends Ride Drunk!

ACTIVITY OFFICER'S ARTICLE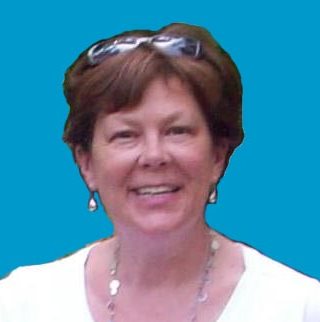 Here it is, the middle of the summer and what a great time I've had already with my Atlanta HOG chapter friends this year! We've got a great chapter and it is made up of many folks who have become close friends to me in the past year or so. If you've never belonged to another chapter or are new to all this HOG stuff, let me tell ya something, the Atlanta HOG chapter is one of the best! We've got so many activities, rides and events going on that occasionally you may just have to make a choice on which activity/ride/event to do and that's not a bad thing. I've had so much fun this year with the covered bridges rides that I would still encourage those who have not jumped on the wagon train to come on and get on the next ride. You'll have the benefit of wisdom from others who may have already been there and done that and you may find some folks that want to do it again. We've got members who have ridden together to out of state HOG Rallies (and those of us who flew out to one, too). We've grown friendships where we ride out and eat together once a week – come on out any Monday evening to the Shane's in Carrollton and you'll find a group of us or start one up yourself at a location close to your home. We've got great chapter meetings with lots of participation, members attending the monthly business meetings to offer support, and a great dealership who supports our chapter and has events that bring more new potential chapter members to us. We've got lots of impromptu rides that pop up on FaceBook or through text messages, and phone calls, taking us on rides to new locations, tried and true locations, far places, short rides and always rides that include the possibility of new friendships to be made.
Where else can you get such a great dividend on a small membership fee? I encourage you all to continue to get involved, stay involved and get others involved in our chapter. Even though we're already in July, we've got lots planned for the remaining portion of the year up to and including a wild and crazy end of year party and celebration. Looking forward to seeing you around (more)!
Melissa Fuller
Activity Officer, Atlanta Chapter

VOLUNTEER COORDINATOR'S ARTICLE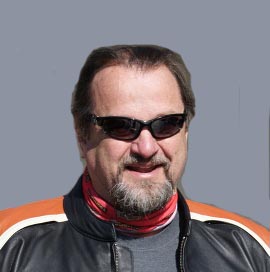 Chuck Fuller
Vounteer Coordinator, Atlanta Chapter

LOH'S ARTICLE
Who's Riding Next to Ya??
This month features two more chapter members as a way to help us get to know each other better. We've got lots of interesting members in our group and it's fun to learn a little about who's riding next to ya.
Name: Nancy Hardman
Road Name: No, I don't have one, I'm Nancy!
What Do You Ride & Why? Nancy rides a 2006 Street Glide. Her first experience on a bike was when she was 19 years old. She was hitching a ride home with some boy, so she climbed on the back of his Harley. Nancy was wearing short shorts/ flip flops/ T-shirt etc... (wow were those the days). Well a few years passed and she met Noel. She rode on the back with him on a chapter ride seven years ago. Terri Arnold was riding her own bike and she thought to herself, if she can do it so can I! Nancy took the riding course six years ago and has been riding ever since. Noel was and still is her mentor. He coached her strongly for the first year and a half. Noel told her everything she did right to everything she did wrong. (Only if we were so lucky to have such an excellent teacher--Noel's been riding for 40 plus years) Nancy started out on a 650 Yamaha. Her second bike is a 2000 Low Rider, which she still owns.
Most Memorable Ride? Was when she and Noel went to the 105th Anniversary of Harley-Davidson in Milwaukee, WI. They rode the Blue Ridge Parkway. She logged in a total of about 2600 miles round trip!
Name: David Jackson – If you don't know David, I encourage you to reach out and talk to him. He's got an interesting past and has some great stories to tell!
Road Name: Folks round town call him Davo (pronounced Dave-O)
What Do You Ride & Why? Davo rides a 2008 Sportster with his wife Linda on back wherever he goes. He has had other brands of motorcycles along the way but found that nothing compared to a Harley! David rides simply for the enjoyment of it. Lots of time he and Linda get on and ride with no destination in mind and they log lots of road time. Their average ride is usually about 200 miles and they like to ride in the northern parts of Alabama where it's scenic, not much traffic and peaceful (they live way out I-20 west).
Most Memorable Ride? Last year's Father's Day ride with his daughter Katie on back with him and John Morgan leading the way. David also rides frequently with events around Bikers Battling Breast Cancer. A cause he and Linda actively support.
Melissa Fuller - Karen Mathiasen, LOH
Safety Seminar
Safety Seminar starring Jim Byrd and wide-open Drag Racing with special guest Anne Hansen (This event is geared toward all the Ladies / but our guy friends are always welcome.)
Please join us on July 24 at 10:00 a.m. at Harley-Davidson of Atlanta in the pavilion. We will have a short presentation on motorcycle safety with Jim Byrd. He will be armed with all the safety knowledge and tips you will need to know while riding your Harley-Davidson. Jim willalso be available for any specific questions you might have.
Anne Hansen will be there along with her Drag Bike! She will be speaking to us on her career in Drag Racing, with speeds in excess of 175 miles per hour and a 234 horse power motorcycle -- a girl's got to be SAFE!
We will also be having our gently used purse sale to raise money for our 2-day breast cancer walking team, Hakunah Ma Ta Tas. Bring your friends and your money.
Hope to see you there!
Karen Mathiasen, Ladies of Harley

HEAD PHOTOGRAPHER'S ARTICLE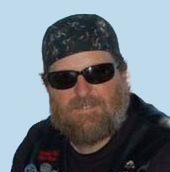 Well, the riding season is fully upon us now and there have already been a number of great rides. I'm starting to get more photos turned in and I will be giving out two more patches at the next meeting. Keep 'em coming!
Those of you who went on the Athens/Five Bridges ride can find all the photos on Photobucket at this address: http://photobucket.com/HOG_Five_Bridges
Also, be sure to check out the videos on the Atlanta HOG YouTube page. More will be added throughout the year. You can find them all
here: http://www.youtube.com/user/HOGATLANTA
See you on the next ride,
Rick Parker
Head Photographer, Atlanta Chapter