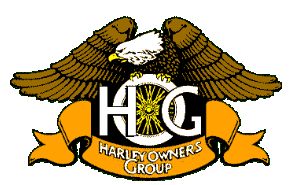 Atlanta Chapter
Chapter Number 0788

Welcome to the Atlanta Chapter's Website. Harley-Davidson of Atlanta established the Atlanta Chapter on September 16, 1985. We are the oldest H.O.G. Chapter in Georgia. All of the officers hope you will take a look around and enjoy your stop here. Be sure to check out the Calendar. We try to keep a good variety of rides and events to fit into everyone's schedules. If you are a local or just passing through town and have any questions feel free to contact any of the Officers. If you are interested in joining the chapter, we have membership applications available here on the site. We are here to "Ride and Have Fun" and hope you will come out and join us soon.
Atlanta Chapter Officers

Sponsored By:
Harley-Davidson of Atlanta, Inc.
501 Thornton Road
Lithia Springs, Georgia 30122
770-944-1340
Sunday and Monday
Closed
Tuesday - Wednesday
9:00 AM to 6:00 PM
Thursday
9:00 AM to 8:00 PM
Friday - Saturday
9:00 AM to 6:00 PM
Harley-Davidson of Atlanta's
Web Page

Enter Here
HOGWASH
Official Newsletter
Atlanta Chapter, Inc.
Chapter Number 0788

June 2010 Issue
PLEASE use your Back Button to return!
PLEASE use your Back Button to return!


Atlanta Chapter, 2010



Event Schedule

Atlanta Chapter events are considered "CLOSED" unless otherwise noted!



Blake Gammill Memorial Ride
Registration: 10:00 AM to 12 Noon
HDA
Leave: 12:30 PM

May 23, 2010
Hair of the Hog Ride
Meet: 11:00 AM
HDA
Leave: 11:15 AM
Road Captain: Robert Sexton
Ride Rating: 3-Pigs
May 23, 2010
Breast Sunset Ever Ride
May 25, 2010
Birthday Ride
Meet: 6:00 PM
HDA
Leave: 6:15 PM
Road Captain: Karen Mathiasen
Ride Rating: 2-Pigs
June 1, 2010
Business Meeting
Meet: 7:00 PM
LaSalsa Mexican Restaurant
411 Maxham Road
All Members Welcome
June 3-5, 2010
TN State H.O.G. Rally Ride
Meet: 12:30 PM
HDA
Leave: 1:00 PM
Road Captain: Bobby Conway
Ride Rating: 3-Pigs
June 5, 2010
Bikers on Main Ride
Meet: 9:00 AM
HDA
Leave: 9:30 AM
Road Captain: Robert Sexton
Ride Rating: 2-Pigs
June 10, 2010
HOGWASH Articles Due
June 12, 2010
Desoto Caverns
Meet: 10:00 AM
QT Dallas, GA
Leave: 10:30 AM
Road Captain: Diana Bodden
Ride Rating: 3-Pigs
June 17, 2010
Atlanta Chapter Meeting
See Multi-Chapter Picnic, June 26
June 19, 2010
Ashville, NC Ride
Meet: 7:00 AM
HDA
Leave: 7:30 AM
Road Captain: Luc Vermeer
Ride Rating: 5-Pigs
June 19, 2010
Police/Fire Olympics Ride
Meet: 8:00 AM
HDA
Leave: 8:30 AM
Road Captain: Tom Arnold
Ride Rating: 2-Pigs
June 19, 2010
Father's Day Demo Rides
June 20, 2010
John Morgan's Memorial
Father's Day Ride
Meet: 11:00 AM
HDA
Leave: 11:30 AM
Road Captain: Jack Parton
Ride Rating: 2-Pigs
June 21, 2010
Shane's Rib Shack Social
Meet: 6:00 PM
Shane's Rib Shack -- Carrollton
Road Captain: Chuck Fuller
June 22, 2010
Birthday Ride
Meet: 6:00 PM
HDA
Leave: 6:15 PM
Road Captain: Karen Mathiasen
Ride Rating: 2-Pigs
June 26, 2010
Multi-Chapter Picnic
Atlanta Chapter Meeting
Meet: 10:00 AM
Great South HD
Leave: 3:00 PM
June 28, 2010
Million Mile Monday
Covered Bridge Ride
Meet: 8:00 AM
HDA
Leave: 8:30 AM
Road Captain: Covered Bridge Stalkers
Ride Rating: 4-Pigs
Experience the Atlanta Chapter
in 2010
Ride and Have Fun!

EVENT STATEMENT
Chapter activities are conducted primarily for the benefit of H.O.G. chapter members. There are three categories of activities, all activities are identified as follows:
Closed events are those chapter events which are open to chapter members and one guest per member.
Member events are events that are open only to H.O.G. members.
Open events are those chapter events which are open to chapter members, national H.O.G. members and other guests as desired.
If you are interested in becoming a H.O.G. member, contact Rene' Durham, or call 770-944-1340

MISSION STATEMENT
Atlanta Chapter provides members with exciting, safe, organized riding activities and social events to expand horizons, fulfill dreams, and create lifelong memories through personal relationships forged in iron and steel.


DIRECTOR'S ARTICLE
As June approaches my thoughts draw more and more toward John Morgan. The last few years John lead our Father's day rides. John had lost his father and they shared Harleys as a passion. Because of that, our Father's Day ride from this point forward will be the John Morgan Memorial Father's Day Ride. No matter where it goes nor who rides in it, I would like for it to memorialize John and what he meant not only to this chapter but to me as well. Jack Parton has stepped up to lead this ride but I will also be there with my Dad as well.

We are moving right along in our year. We are in the early planning of our Holiday Party and continuing to look for a place to host it. If you know anywhere that would also be able to cater. We had discussed Dave & Busters but they seemed a little high. We are still searching for the best price for what we are looking for.

We also postponed our poker run until September. Along with that we are making preparations to raffle off a television. I hope that everyone will sign out some tickets and sell them to co-workers and friends outside the chapter. This is another fund raiser we came up with to raise money for our Holiday party. I am hoping this will be just a jam up party to finish off the year.

Also, because of the success of our Covered Bridge tour and not to become stagnant with doing the same thing every year ideas are being tossed around about some type tour next year. If you have any idea about common places we can go here in Georgia that has a common theme, please let an officer know.

I want to make a quick comment on the Georgia State Rally; this is what I can say. Pre-registration will soon be closing and from our last meeting which was a site visit; this is going to be a Kickin' Rally. You will really miss out if you don't preregister and attend. We got a little bit of a slow start but it is rolling now.

Enjoy the good riding, from what I've seen the calendar is full and we're adding more every day. Be safe and remember it's not the destination, it's the journey.

Bobby Conway
Director, Atlanta Chapter

ASSISTANT DIRECTOR'S ARTICLE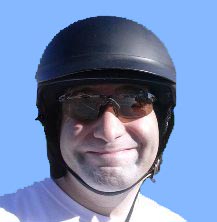 The Story of the Five Chapter Piggies
One bright spring day, five piggies met at the H-D Pavilion to go for a ride. All the piggies had really nice shiny bikes, and wore great H-D gear, but did they have the riding experience to follow Grandpa Piggy on his iron-butt marathon ride over the mountains and through the Dragon today?
Grandpa Piggy being the good Road Captain that his is, started the safety briefing:
"Now the ride today is going to have a few curves, and we're going a little further than the corner store…."
"AAAAAAAH..NOT CURVES" squealed the First Piggy, and in a panic threw his helmet on, swung a hoof over his Harley and roared off.
After watching the hubbub, Grandpa Piggy turned back to the group and continued his briefing: "…Also, we might encounter some curvy roads, and I may not stop for a break to soon…
"WHAT" screamed the Second Piggy, "CURVY ROADS…WITHOUT TAKING A BREAK!" And in a flash, the Second Piggy quickly hopped on her bike and took off….
"All right then" mumbled Grandpa Piggy, clearly distracted by the roar of the piggy's exhaust in the distance, "On a scale of one to 10, this ride will be moderate difficulty, because of ride time, curves, weather, and distance"….
"OH CRAP, not DISTANCE AND RAIN," screamed the Third Piggy, who actually drove a car that day to the ride (silly piggy). He wobbled to his Pinto, jumped in the window Dukes of Hazard style and zoomed away.
"Well now, let me get this straight," said the Fourth Piggy looking at a confused Grandpa. "You're saying this ride will have lots of curves, long time in the saddle, possible weather issues, and will travel on a combination of highway, city and country roads?"
"That's EXACTLY what I am trying to explain," replied Grandpa Piggy.
"Well, sounds like a kick-ass ride, when do we leave?" Asked the Fourth Piggy.
"We will leave once our bladders are empty and our gas tanks are filled, just like we leave for EVERY ride," replied Grandpa Piggy.
And so the piggies saddled up and went on a great ride. They rode over the mountains, along the sparkling river, zipped down highways in the rain and zoomed through the Dragon with ease. Throughout the day Grandpa Piggy reflected on the safety briefing and how the other piggies made the right decision not to go, since the ride clearly presented a challenge outside their comfort level.
Later that year, Grandpa Piggy decided to do a repeat of his famous Mountain & Dragon ride which he enjoyed so much in the spring. Much to his surprise, the same piggies showed up. But this time none of them ran away squealing. Instead they listened intently as he described the hills, valleys, possible bad weather and the Dragon with a look determination in their eyes and confidence on their brows. For now, they have more experience and are mentally ready for the ride.
Even the Third Piggy smartened up and left the Pinto at home to ride his tricked out Crossbones.
They all saddled up with their bladder empty and their gas tanks filled and set off for another wonderful day of riding.
The End.
If I failed to beat you over the head with the moral of the story, here it is. If you are trying to decide if your riding abilities are adequate for the trip, remember the story of the Five Chapter Piggies:
One Piggy - steady cruising rides of relatively short distance, easy on the throttle, few curves, etc.
Two Piggies - a bit longer or have some curves but nothing too challenging.
Three Piggies - the ride should be of moderate difficulty.
Four and Five Piggies - rides with a high number of curves, long distance, saddle time, road conditions, speed, and weather.
Remember, if a ride seems above your technical or comfort level don't fret. Odds are if its good ride it will come around again when you are mentally ready for the challenge. If the ride was bad, there will certainly be a better one. But in the meantime, keep sharpening your riding skills to be ready for whatever Grandpa Piggy throws at you.
GEORGIA STATE RALLY NEWS
Jekyll Island, Here We Come! 
Preregistration is open at www.gastatehogrally.com. Have you preregistered yet? Preregistration is very important to be able to provide YOU with the best Rally EVER! Help US to help YOU! Every dollar that is collected during preregistration comes back to you through entertainment, games, parties and prizes.
Remember, everyone who preregisters by May 22 has the chance to win one of two vacation packages donated by Cyndi's Fantasy Travel. As last year, the vouchers are for a 3 day/2 night stay at any hotel on the approved list with travel on your own. Wouldn't a nice and FREE hotel stay be great after a long ride on the Harley!
All merchandise sales (T-shirts, patches and pins) are sold during preregistration. If you don't preregister, your chances of getting a T-shirt or pin are very slim.
There is also going to be a Rally Guidebook again this year. It will contain the schedule of rally events and information, a map of Jekyll Island, things to do on Jekyll Island and sponsor ads. Do you own or know of a business that would like to place an ad in the Guidebook for more than 1,500 people to view? Please contact Allan Owens at 770.605.9492 or
 adowens@bellsouth.net for information. All proceeds from advertising benefits the rally and you!
Bring the family and spend the week at Jekyll. There are plenty of fun activities to do on the Island. Just to name a few, there are Dolphin Cruises, Charter Fishing, Golf, the Summer Waves Water Park, Geocaching, the Georgia Sea Turtle Center, Live Oak Forest Walks, Historic District Tours, Shopping, the Tidelands Nature Center and Miniature Golf.
Looking for Volunteers to Ride and Have Fun
This year, the "Covered Bridge Stalkers" have done an awesome job in assembling rides for the covered bridge tour. For 2011 we have three different ride program ideas similar to the covered bridge tour that are just as fun, but we need your help to pull it all together.
If you are interested in helping, we need people to travel to different destinations scattered around Georgia, take some notes and possibly snap a few digital photos. These trips are important to develop upcoming programs, and can be completed at your leisure during the summer and fall of 2010. They also provide a great opportunity to call some of your riding buddies and make a fun trip out of the exercise.
Most important, your efforts will be critical in providing great riding programs that the entire chapter can enjoy for years! If you think you would like to help out, please e-mail Chuck Fuller, Volunteer Coordinator at: cafuller@southernco.com.
The 3rd Annual Multi-Chapter Picnic
Saturday, June 26
Great South H-D, Newnan, GA
From 10:00 a.m. to 3:00 p.m.
The picnic planning committee has been working very hard to create a great picnic for the Atlanta, Great South and Painted Rock chapters. For the 3rd Annual Multi-Chapter picnic, we have planned for great events for everyone:
The Poker Tournament with awesome prizes
(I'll give you a hint, its green and comes in everyone's size)
Ride-In Bike Show
Ride Games
Field Games for Adults and Kids
Great BBQ Lunch and Soft Drinks
Indoor Board Games, Horseshoes & Badminton
In addition to these fun activities, we are also hosting events to raise money for some great causes such as a fun mystery auction to benefit Children's Miracle Network, a dessert sale to benefit the 2-day Breast Cancer walking team (from our chapter) and patch sewing to benefit the Macedonia Church building fund, so bring some extra cash to donate and have fun.
Tickets will go on sale (once I create them) for only $10 for adults and $6 for kids under 12. This is a great event for members, their family and friends. As the prior years, tickets will be available from the dealership and on-line via pay-pal.
Erik Grandowski
Assistant Director, Atlanta Chapter

SECRETARY/TREASURER'S ARTICLE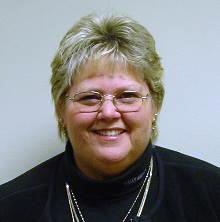 Attendance Jackpot
Congratulations to Benjamin Underwood whose name was drawn for the April Attendance Jackpot, $50 cash. Unfortunately Ben was not at the meeting to claim the Jackpot, we will add $10 to the Jackpot for the May Chapter meeting, $60 cash. Remember you must be at the meeting and a member in "Good Standing," a current member of national H.O.G. and Atlanta Chapter. If the member whose name is drawn is not at the meeting, we will add $10 and try again next meeting.
Please have your national H.O.G. card with you at the meeting. Hope to see everyone there.
Please ride safe and responsible,
Rene' Durham
Secretary/Treasurer, Atlanta Chapter

HEAD ROAD CAPTAIN'S ARTICLE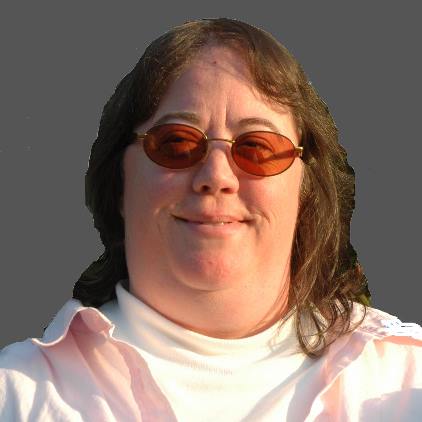 Preparing to Ride
We would like to remind everyone with the summer months approaching and with it the urge to ride and share the ride, that the Atlanta Chapter has done a great job in our safety rating on our rides and events.
As many know we as a chapter maintain release forms as required by National H.O.G. This is a small reminder when we need your participation to keep us in good standing with National. We list our Chapter activities and are conducted primarily for the benefit of H.O.G. chapter members. There are three categories of activities, all activities are identified as follows:
Closed events are those chapter events which are open to chapter members and one guest per member. Member events are events that are open only to H.O.G. members. Open events are those chapter events which are open to chapter members, national H.O.G. members and other guests as desired.
For our guests we require that they sign a waiver to protect the Chapter and National HOG, and we ask that everyone the following: (Note: we will post these waivers on the website for your convenience to have them signed prior to a ride by the parent or guardian or the Adult guest themselves)
We ask all riders and passengers to Sign In and for those who on the ride that are not members we ask that they also sign one of the following waivers:
a. The waiver titled "Chapter Event Release Form for Minors" MUST be Signed by ALL minors under the age of 18 AND their parent/ guardian.
b. The waiver titled "Minors Assumption of Risk Acknowledgment" MUST be signed by all minors between the ages of 12 and 17 inclusive. Note: A 15-year-old MEMBER of the Chapter is still required to sign BOTH of the "Minor" forms at each individual event.
Note: This must be signed by the parent or legal guardian, so we ask that you download and print this form prior to the event, have them sign it and bring it to the day of the ride. Please let us know if we can help in any or even email them directly to you or to the parent/guardian.
c. The waiver titled "Chapter Event Release Form for Adults" MUST be Signed by those 18 or older if they are a guest.
Thank you all for your support in maintaining our safe rules for riding and documentation of those events.
Meet the Road Captain
Chuck Fuller - loves and lives in Villa Rica, GA.
He currently has two Harleys; a 1992 Heritage Softail and a 1967 Electra Glide. They rightfully call him "Chaos." He participated in a "top secret" mission with Maxine Smart (Melissa) and Agent 99 (Fashion). He is a member of the organization "Chaos." He got his 1st street bike 42 years ago and has had one ever since (1st H-D 39 years ago). His first long distance ride was a 100-mile trip to Anniston (Grandparent's house) on his Dad's Honda 305 Superhawk at age 15!
He joined the chapter because of H.O.G.'s reputation for safety and the love of riding Harley's. Since he has joined the chapter, he has met lots of great friends and riding partners. He has also been able to participate in many bike events as a volunteer and enjoy the social activities. He enjoys taking the scenic route on rides and likes for the ride to end up near an eating establishment (hopefully one with a reputation for good food).
He likes being a road captain because it gives him the opportunity to take his H.O.G. friends to places he thinks will enhance their Harley riding experience. It also gives him the chance to stress the safety aspect of motorcycle riding. He has made lots of great friends in the chapter and likes hangin' out with them around and away from the bikes. He has been a driving force and is enjoying the "covered bridge" rides. His favorite rides are the GA State Rallies, which he has attended since 2003 and rides and tours of the GA towns.
We thank him for all his time and the great rides he has provided with his team of Stalkers.
Ride Safe and have fun,
Diana Bodden
Head Road Captain, Atlanta Chapter

SAFETY OFFICER'S ARTICLE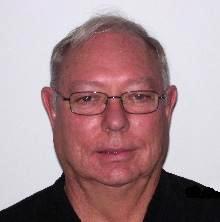 What If?
The What If Game can save your life. Use your imagination to predict possible hazards rather than being surprised by left-turning cars, skittish deer, or an old piece of furniture in the middle of the road and then take measures to minimize the hazards.
Always be aware that some danger may be lurking just around the next bend. Rounding a corner in the mountains, you see little scraps of tire t reads on the road. What if there's a broken-down semi in your lane as you go around the next corner? Always beware of the dead deer in the road— there may be others jumping out to cross the road also.
Play the What If game continuously as you ride. Imagine what could happen and how you would react to it. Visualize yourself avoiding the hazard, and keep the rubber side down.
Good luck and stay safe!
Jim Byrd
Safety Officer, Atlanta Chapter
Please Don't Drink and Ride!
Friends Don't Let Friends Ride Drunk!

ACTIVITY OFFICER'S ARTICLE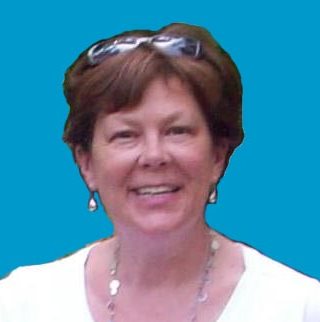 Melissa Fuller
Activity Officer, Atlanta Chapter

VOLUNTEER COORDINATOR'S ARTICLE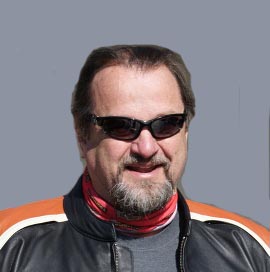 Chuck Fuller
Vounteer Coordinator, Atlanta Chapter

LOH'S ARTICLE
Who's Riding Next to Ya?
This month features two more chapter members as a way to help us get to know each other better. We've got lots of interesting members in our group and its fun to learn a little about who's riding next to ya.
Name: Joan Chowning
Road Name: No Road Name Yet…
What Do You Ride & Why? Joan rides a 2005 Softail Deluxe. Joan saw this bike in a showroom in Atlanta, sat on it and said "This is it--it just Fits." Joan grew up riding dirt bikes and horses. Depending on how quickly she needed to be somewhere dictated which "ride" she chose! Joan lived out of state and would come to Atlanta to visit her brother. Her brother knew Ed Chowning and thought hanging out with Ed would be "safe" for Joan. (Little did he know that Joan would fall for Ed's charming ways and under his magical spell only to inevitably marry him).
Most Memorable Ride? In May 2008 Joan and Ed did the Harley-Davidson Fly and Ride trip out west. This was a 1½ week trip to San Francisco, Colorado, through the Redwood Forest, Napa Valley Wine Country, Reno, & Lake Tahoe.
Most Favorite Chapter Ride: Ride to the GA State HOG Rally last year (what a coincidence..Ed was the Road Captain)
Name: John Provost – by the way…if you're looking to do a charity ride, John is your man. As one of our Road Captains you will find John leading some very important rides for various charitable organizations throughout the year.
Road Name: Does Not Have One (Yet..)
What Do You Ride & Why? John rides a 2009 Road King and as this is his second round with a Road King it's easy to understand when he says it's absolutely the Best bike Harley-Davidson has ever made!
Most Memorable Ride? Don't ya know after riding 44 years that it's got to be tough to pick the Most Memorable Ride but "that ride" would be the ride John took from Kennesaw to the Outer Banks of North Carolina with his wife, Donna Kay. The ride was special because Donna was with him and enhanced by some of the sights they saw and the length of the ride.
Karen Mathiasen, Holly Martin, LOH

HEAD PHOTOGRAPHER'S ARTICLE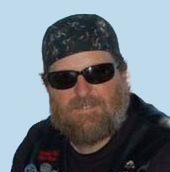 Well, the riding season is fully upon us now and there have already been a number of great rides. I'm starting to get more photos turned in and I will be giving out two more patches at the next meeting. Keep 'em coming!
Those of you who went on the Athens/Five Bridges ride can find all the photos on Photobucket at this address: http://photobucket.com/HOG_Five_Bridges
Also, be sure to check out the videos on the Atlanta HOG YouTube page. More will be added throughout the year. You can find them all
here: http://www.youtube.com/user/HOGATLANTA
See you on the next ride,
Rick Parker
Head Photographer, Atlanta Chapter