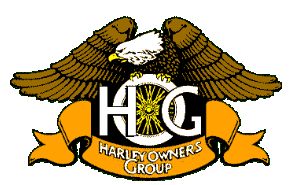 Atlanta Chapter
Chapter Number 0788

Welcome to the Atlanta Chapter's Website. Harley-Davidson of Atlanta established the Atlanta Chapter on September 16, 1985. We are the oldest H.O.G. Chapter in Georgia. All of the officers hope you will take a look around and enjoy your stop here. Be sure to check out the Calendar. We try to keep a good variety of rides and events to fit into everyone's schedules. If you are a local or just passing through town and have any questions feel free to contact any of the Officers. If you are interested in joining the chapter, we have membership applications available here on the site. We are here to "Ride and Have Fun" and hope you will come out and join us soon.
Atlanta Chapter Officers

Sponsored By:
Harley-Davidson of Atlanta, Inc.
501 Thornton Road
Lithia Springs, Georgia 30122
770-944-1340
Sunday and Monday
Closed
Tuesday - Wednesday
9:00 AM to 6:00 PM
Thursday
9:00 AM to 8:00 PM
Friday - Saturday
9:00 AM to 6:00 PM
Harley-Davidson of Atlanta's
Web Page

Enter Here
HOGWASH
Official Newsletter
Atlanta Chapter, Inc.
Chapter Number 0788

May 2010 Issue
PLEASE use your Back Button to return!
PLEASE use your Back Button to return!


Atlanta Chapter, 2010



Event Schedule

Atlanta Chapter events are considered "CLOSED" unless otherwise noted!



Iron Butt Pre Ride Meeting
Meet: 11:00 AM
HDA
Leave: 11:30 AM
Road Captain: Luc Vermeer
Ride Rating: 2-Pigs
April 19, 2010
Shane's Rib Shack Social
Meet: 6:00 PM
Shane's Rib Shack -- Carrollton
Road Captain: Chuck Fuller
April 24, 2010
Police Memorial Ride
Meet: 9:00 AM
HDA
Leave: 9:30 AM
Road Captain: Bobby Conway
Ride Rating: 4-Pigs
April 27, 2010
Birthday Ride
Meet: 6:00 PM
HDA
Leave: 6:15 PM
Road Captain: Karen Mathiasen
Ride Rating: 2-Pigs
May 4, 2010
Business Meeting
Meet: 7:00 PM
LaSalsa Mexican Restaurant
411 Maxham Road
All Members Welcome
March 8, 2010
ADA Ride to Live
Meet: 7:45 AM
HDA
Leave: 8:15 AM
Road Captain: Mack Hall

May 10, 2010
HOGWASH Articles Due
May 15, 2010
Iron Butt Ride -- CANCELLED --
Meet: 2:00 AM
HDA
Leave: 2:30 AM
Road Captain: Melissa Folds, Luc Vermeer
Ride Rating: 5-Pigs
May 15, 2010
Hotrods & Harleys
May 17, 2010
Shane's Rib Shack Social
Meet: 6:00 PM
Shane's Rib Shack -- Carrollton
Road Captain: Chuck Fuller
May 20, 2010
Atlanta Chapter Meeting
Meet: 6:45 PM
HDA Pavilion
Short Meeting
Special Ride
Leave: 7:00 PM
May 21, 2010
Furlough Day Ride
Meet: 9:00 AM
HDA
Leave: 9:30 AM
Road Captain: Melissa Folds
Ride Rating: ?-Pigs
May 22, 2010
Blake Gammill Memorial Ride
Registration: 10:00 AM to 12 Noon
HDA
Leave: 12:30 PM

May 23, 2010
Hair of the Hog Ride
Meet: 11:00 AM
HDA
Leave: 11:15 AM
Road Captain: Robert Sexton
Ride Rating: 3-Pigs
May 23, 2010
Pool's Mill Park Covered Bridge
Meet: 9:30 AM
HDA
Leave: 10:00 AM
Road Captain: Covered Bridge Stalkers
Ride Rating: 3-Pigs
May 23, 2010
Breast Sunset Ever Ride
May 25, 2010
Birthday Ride
Meet: 6:00 PM
HDA
Leave: 6:15 PM
Road Captain: Karen Mathiasen
Ride Rating: 2-Pigs
Experience the Atlanta Chapter
in 2010
Ride and Have Fun!

EVENT STATEMENT
Chapter activities are conducted primarily for the benefit of H.O.G. chapter members. There are three categories of activities, all activities are identified as follows:
Closed events are those chapter events which are open to chapter members and one guest per member.
Member events are events that are open only to H.O.G. members.
Open events are those chapter events which are open to chapter members, national H.O.G. members and other guests as desired.
If you are interested in becoming a H.O.G. member, contact Rene' Durham, or call 770-944-1340

MISSION STATEMENT
Atlanta Chapter provides members with exciting, safe, organized riding activities and social events to expand horizons, fulfill dreams, and create lifelong memories through personal relationships forged in iron and steel.


DIRECTOR'S ARTICLE
Spring has sprung and I still can't get over all the participation going on in our chapter. You guys are great. As I write this article I just got back from the overnight covered bridge ride, although I was only able to attend the Saturday ride. We left HDA with 14 bikes on Saturday and met 14 bikes in Athens. What and awesome site going down the road. I want to thank our Covered Bridge Team.

I also mentioned in my last article my trip to Key West. Let me say that it couldn't have been any better. There's nothing like having my Dad and two of my closest friends to make that trip with on the bikes. I also want to give a personal thanks to Charlie Myers for allowing me to use his headset. We saw Lake Okeechobee, the Everglades; Tandy & Rodney even made it to a covered bridge on the way back.

Now, onto some chapter business that I feel I need to keep you informed about. We are in the preliminary stages of planning the Holiday Party. As it stands now, we are negotiating with "Dave & Busters" for the food and our party. Now at this point we are on track to be able to provide a party with a meal at little or no expense to members , however our budget will not allow us to have the same provisions for non chapter family members. Furthermore, in our business meeting we determined that the cut off a date for this to be at no expense is August 1 as it stands now. What this means if your spouse or friend or anyone that is a national HOG member joins the chapter after August 1, there will be a cost to attend the Holiday party. For non chapter members the cost will be more. There will be a cash bar for adult beverages. I'm expecting our budget if it continues to allow this to be a free event for all our members who are in the chapter prior to August 1. I think this will be a jam up party.

I also wanted to make you aware that we had to postpone our poker run, which will also consist of the raffle of a flat screen TV to benefit the chapter as well. We plan on having you, the chapter members sell these $5 tickets to friends, family, co-workers and whoever will buy them. These folks will not have to be present to win and it will be drawn the day of the poker run which is planned for September. Exact date to follow. As soon as these tickets are printed, I will let you know in our various means of communication.

I just want to let you all know that things are going great with the chapter. I love how active we are and I want to thank all the officers, road captains and especially all the members. You guys are what make this chapter.

Bobby Conway
Director, Atlanta Chapter

ASSISTANT DIRECTOR'S ARTICLE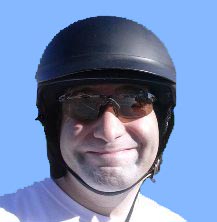 Erik Grandowski
Assistant Director, Atlanta Chapter

SECRETARY/TREASURER'S ARTICLE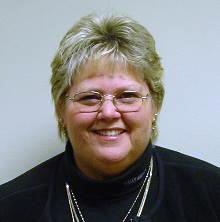 Attendance Jackpot
Congratulations to Sandy McGee who won the March Attendance Jackpot, $50 cash. We will start over at the April Chapter meeting, $50. Remember you must be at the meeting and a member in "Good Standing," a current member of national H.O.G. and Atlanta Chapter. If the member whose name is drawn is not at the meeting, we will add $10 and try again next meeting.
Please have your national H.O.G. card with you at the meeting. Hope to see everyone there.
Please ride safe and responsible,
Rene' Durham
Secretary/Treasurer, Atlanta Chapter

HEAD ROAD CAPTAIN'S ARTICLE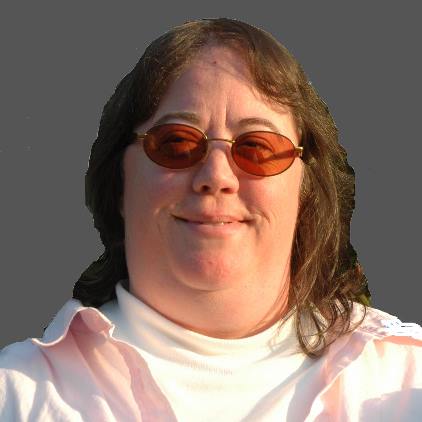 Ride Safe and have fun,
Diana Bodden
Head Road Captain, Atlanta Chapter

SAFETY OFFICER'S ARTICLE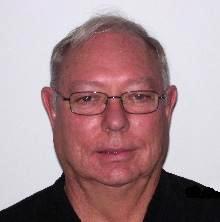 Ride with a Great Attitude
Riding with a great attitude is one of the best ways to enjoy riding more and to effect a change in the general public's sometime dim view of motorcycling. A bad attitude will be reflected in your riding, and a preoccupation with whatever made you grumpy will only distract you from the job at hand: safely riding your motorcycle.
When riding anywhere but on the wide-open country roads, you have a choice while riding: riding with the flow of traffic, or fighting it. There are often times when traffic is not moving at a speed you would choose. When this happens, poor riders zigzag through the slower traffic, tailgating, cutting people off, and generally irritating everyone on the road, reinforcing the perception that all motorcyclists are daredevil speed demons with no respect for anyone on the road.
Motorcyclists should always try to be courteous riders, demonstrating what responsible people they are. Nothing harms the image of motorcycling more than a rider aggressively weaving through traffic on a motorcycle.
When you ride, you are an ambassador of motorcycling to the general public, and it is your responsibility to ride accordingly.
Jim Byrd
Safety Officer, Atlanta Chapter
Please Don't Drink and Ride!
Friends Don't Let Friends Ride Drunk!

ACTIVITY OFFICER'S ARTICLE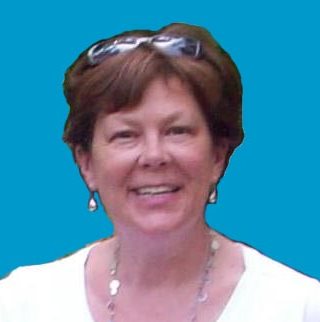 Melissa Fuller
Activity Officer, Atlanta Chapter

VOLUNTEER COORDINATOR'S ARTICLE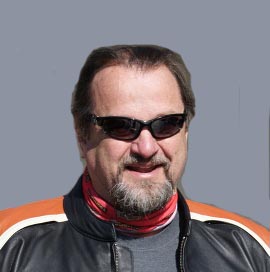 Chuck Fuller
Vounteer Coordinator, Atlanta Chapter

LOH'S ARTICLE
Who's Riding Next to Ya
This month features two more chapter members as a way to help us get to know each other better. We've got lots of interesting members in our group and it's fun to learn a little about who's riding next to ya.
Name: Sandy McGee
Road Name: Ice - This name came from a night of partying and playing cards with friends. Sandy was enjoying a frozen adult beverage and the ice on the glass got stuck to her pants. You know how friends are…the next thing ya know everyone was calling her "Ice."
What Do You Ride & Why? Ice rides a 2008 105th Anniversary Edition Heritage Softail. She chose this bike after looking at and sitting on lots of different bikes. The Heritage was the one that felt right for her. She loves the way the bike rides. She's been riding since she was 10 years old starting with small bikes and working her way up to bigger bikes along the way.
Most Memorable Ride? At the age of 11 or 12 Sandy's dad let her ride a Yamaha 250 Exciter by herself and it was exciting for her to be able to ride wild and free.
Name: Rick Parker
Road Name: Alert! Alert! We have a new road name...FLASH! This one came about from all the photos that Rick has taken of his HOG friends and the videos he's captured of some of our HOG events.
What Do You Ride & Why? Flash rides a 2009 Super Glide. This is his 5th Harley and his 7th bike. He's been riding for 30 years. Another note - if you play trivia with Rick you can count on the team name being '09 Super Glide.
Most Memorable Ride? Two rides come to mind as very memorable. The first is the 2009 ride to Helen, GA for the GA state HOG rally because of the torrential rain throughout the entire ride. The second ride is the 2009 Million Mile Monday ride to the Dragon's Tail with the Atlanta HOG chapter. That was a fun ride and great weather.
Valerie Daniel, Holly Martin, LOH Officers

HEAD PHOTOGRAPHER'S ARTICLE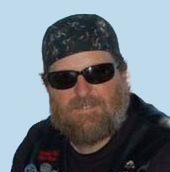 Well, the riding season is fully upon us now and there have already been a number of great rides. I'm starting to get more photos turned in and I will be giving out two more patches at the next meeting. Keep 'em coming!
Those of you who went on the Athens/Five Bridges ride can find all the photos on Photobucket at this address: http://photobucket.com/HOG_Five_Bridges
Also, be sure to check out the videos on the Atlanta HOG YouTube page. More will be added throughout the year. You can find them all
here: http://www.youtube.com/user/HOGATLANTA
See you on the next ride,
Rick Parker
Head Photographer, Atlanta Chapter