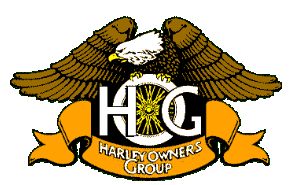 Atlanta Chapter
Chapter Number 0788

Welcome to the Atlanta Chapter's Website. Harley-Davidson of Atlanta established the Atlanta Chapter on September 16, 1985. We are the oldest H.O.G. Chapter in Georgia. All of the officers hope you will take a look around and enjoy your stop here. Be sure to check out the Calendar. We try to keep a good variety of rides and events to fit into everyone's schedules. If you are a local or just passing through town and have any questions feel free to contact any of the Officers. If you are interested in joining the chapter, we have membership applications available here on the site. We are here to "Ride and Have Fun" and hope you will come out and join us soon.
Atlanta Chapter Officers

Sponsored By:
Harley-Davidson of Atlanta, Inc.
501 Thornton Road
Lithia Springs, Georgia 30122
770-944-1340
Sunday and Monday
Closed
Tuesday - Wednesday
9:00 AM to 6:00 PM
Thursday
9:00 AM to 8:00 PM
Friday - Saturday
9:00 AM to 6:00 PM
Harley-Davidson of Atlanta's
Web Page

Enter Here
HOGWASH
Official Newsletter
Atlanta Chapter, Inc.
Chapter Number 0788

April 2010 Issue
PLEASE use your Back Button to return!
PLEASE use your Back Button to return!


Atlanta Chapter, 2010



Event Schedule

Atlanta Chapter events are considered "CLOSED" unless otherwise noted!



Covered Bridge Ride
Concord Bridge
Meet: 11:00 AM
HDA
Leave: 11:30 AM
Road Captain: Covered Bridge Team
Ride Rating: 3-Pigs
March 23, 2010
Birthday Ride
Meet: 7:00 PM
HDA
Leave: 7:15 PM
Road Captain: Karen Mathiasen
Ride Rating: 2-Pigs
March 27, 2010
Cherry Blossom Festival
Meet: 8:00 AM
HDA
Leave: 8:30 AM
Road Captain: Bobby Conway
Ride Rating: 3-Pigs
March 27, 2010
Garage Party
Women Only
Meet: 1:00 PM
HDA
R.S.V.P.
Rene' Durham
770-944-1340
rene@hdatlanta.com
April 2-3, 2010
Covered Bridge Ride -- 4 Bridges
Meet: 9:00 AM
HDA
Leave: 9:30 AM
Road Captain: Covered Bridge Team
Ride Rating: 4-Pigs
April 6, 2010
Business Meeting
Meet: 7:00 PM
LaSalsa Mexican Restaurant
411 Maxham Road
All Members Welcome
April 10, 2010
HOGWASH Articles Due
April 10, 2010
Little River Ride
Meet: 9:00 AM
HDA
Leave: 9:30 AM
Road Captain: Luc Vermeer
Ride Rating: 3-Pigs
April 15, 2010
Atlanta Chapter Meeting
Meet: 7:00 PM
HDA Pavilion
April 17, 2010
Top Gun Ride
Meet: 11:30 AM
HDA
Leave: 12 Noon
Road Captain: John Provost
Ride Rating: 2-Pigs
April 17, 2010
Faith #44 Chairty Ride
Meet: 9:00 AM
HDA
Leave: 11:00 AM
Vestival: 12:00 PM @ HDA
April 18, 2010
Iron Butt Pre Ride Meeting
Meet: 11:00 AM
HDA
Leave: 11:30 AM
Road Captain: Luc Vermeer
Ride Rating: 2-Pigs
April 19, 2010
Shane's Rib Shack Social
Meet: 6:00 PM
Shane's Rib Shack -- Carrollton
Road Captain: Chuck Fuller
April 24, 2010
Police Memorial Ride
Meet: 9:00 AM
HDA
Leave: 9:30 AM
Road Captain: Bobby Conway
Ride Rating: 4-Pigs
April 27, 2010
Birthday Ride
Meet: 6:00 PM
HDA
Leave: 6:15 PM
Road Captain: Karen Mathiasen
Ride Rating: 2-Pigs
Experience the Atlanta Chapter
in 2010
Ride and Have Fun!

EVENT STATEMENT
Chapter activities are conducted primarily for the benefit of H.O.G. chapter members. There are three categories of activities, all activities are identified as follows:
Closed events are those chapter events which are open to chapter members and one guest per member.
Member events are events that are open only to H.O.G. members.
Open events are those chapter events which are open to chapter members, national H.O.G. members and other guests as desired.
If you are interested in becoming a H.O.G. member, contact Rene' Durham, or call 770-944-1340

MISSION STATEMENT
Atlanta Chapter provides members with exciting, safe, organized riding activities and social events to expand horizons, fulfill dreams, and create lifelong memories through personal relationships forged in iron and steel.


DIRECTOR'S ARTICLE
Well, here we are in the middle of riding season. As I'm writing this article, I am about to leave on an epic trip on the bike with my Dad, Tandy Barrett and Rodney Still to Key West. I have eagerly anticipated this trip for a long time. I consider myself blessed to have my Dad and both of us in condition to take this trip. And to get to share this trip with such close friends, friends that were made by being a part of this chapter. I consider Tandy and Rodney both my brothers so this is basically a family trip. I consider all the members of this chapter my family, my extended HOG family. I'm very proud to be a part of this chapter and also proud with how active this chapter has become.

Back on February 20, which was a beautiful day we did a covered bridge ride with more than 30 bikes. To top that off there was a big event at the dealership that we provided volunteers to grill for (Thanks to the Schelhaas' and King's) and there were so many people who showed that they ran out of food. There were people everywhere when we returned to the dealership. Speaking of the dealership, in conversations with Jeff, he expressed his appreciation for the chapter and asked that we keep up the good work in helping promote the dealership. With the chapter being so active and just doing what we do, which is riding and having fun it is infectious and makes people want to come into the dealership to see what all the fuss is about.

Our former Director, Chris Robey has taken the lead along with our Membership Officer, Bret Graddy and held our first New Member Class which was attended by four new members who were very interested in riding with us. They gave great feed back as to how welcome they have felt at rides and events. I want to thank all our members for being so out going and welcoming.

Please mark your long term calendars with a couple of dates, one is June 12, which will be our poker run (to be named later). Half of the money raised will go to the chapter's "Breast Cancer 2 Day" walking team. In addition, July 17 & 18 which is the weekend for "Biker's for Boobs" poker run and in addition to the first annual, "Beth Barrett" memorial weekend. There will be some event at the dealership to be determined later. We've got a lot going on this year so hang on and enjoy the ride.

Bobby Conway
Director, Atlanta Chapter

ASSISTANT DIRECTOR'S ARTICLE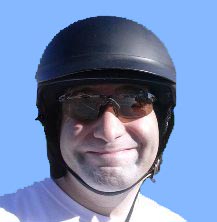 Erik Grandowski
Assistant Director, Atlanta Chapter

SECRETARY/TREASURER'S ARTICLE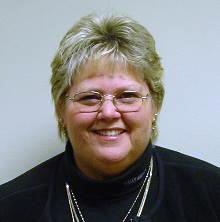 Attendance Jackpot
Congratulations to Guy Kirkwood who won the February Attendance Jackpot, $60 cash. We will start over at the March Chapter meeting, $50. Remember you must be at the meeting and a member in "Good Standing," a current member of national H.O.G. and Atlanta Chapter. If the member whose name is drawn is not at the meeting, we will add $10 and try again next meeting.
Please have your national H.O.G. card with you at the meeting. Hope to see everyone there.
Please ride safe and responsible,
Rene' Durham
Secretary/Treasurer, Atlanta Chapter

HEAD ROAD CAPTAIN'S ARTICLE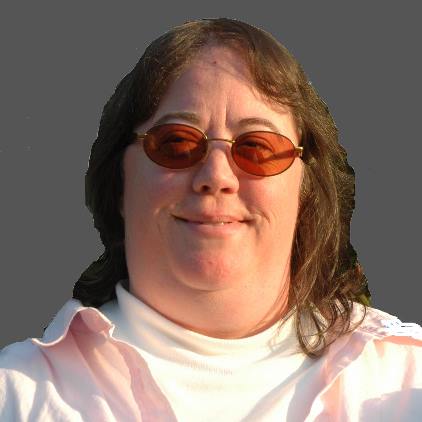 Getting to Know the Road Captains
Sometimes you want to know what you're getting yourself into, and sometimes you just don't care where you're going, you're going to go anyway!
I would like to introduce you some of the road captains to give you an idea of whom they are and how they like to ride. In this article, I will mention four of our Road Captains.
Steve Magel is one of our veteran RC's and loves to take the windy road to anywhere. He will take you on roads that you thought you knew but suddenly realize you have no idea where you are and how you got there, only to find you have arrived at the location you wanted all along.
Steve lives in the West Cobb area, but has extensive knowledge of the TN mountain roads, and all those between HDA and there.
Steve loves to do overnighters, but if you are ever on a ride and Steve and says follow me, just do it, you won't be sorry! He loves the long way too anywhere and always plans some great overnighters.
Steve has ridden since his teens and sometimes rides his bike like it's a dirt bike, so lay back just a bit to follow him.
Steve loves to serve and that's what drew him to be a Road Captain in the Atlanta Chapter. We thank GOD that his wife and four kids are so tolerant of his HOG Family and adventures.
Jack Parton is one of our Rookie RC's from Dallas, GA, but we have put him through the river, and he has passed the test (literally). Jack has become a great help on the rides and always offers a helping hand. He is somewhat new to riding, but has just bought a new Road King and is ready for the long rides. Jack loves to ride up to North GA and hit the twisties.
He loves the long scenic routes. He is not into the ride and eat, but he has assured us that he will stop and feed us along the way. (Thank Goodness, we would all waste away, or for most of us, just get right bitchy. He's married so he knows what that means!) We love ya Mandy!
We look forward to his first ride in 2010.
Robert Sexton is one of our newest RC's from Tyrone, GA, but has already lead two rides for 2010, not including his ride to Daytona Bike Week (he is still MIA, but word is he has planned a ride for June, so I know he'll be back by then.)
Robert joined the chapter in 2008 for the Boobs (That's Biker's for Boobs), he found out most of our boobs are officers of the chapter, but thank goodness he stayed on.
He has friends in both Atlanta Chapter, Great South and others around Atlanta, but we are glad he has joined the RC ranks and appreciate his riding spirit.
On one of his joint rides Robert rode in 30 degree rains to make sure if anyone else showed up to ride they would not be alone. What more can you say about this guy! (And sure enough Tom Essex showed up at HDA, crazy people ride motorcycles).
Robert loves to ride to a destination, a rally, a benefit, or just a fun ride to nowhere. He is easy going and is always ready to ride!
Thank you Robert for coming on board!
Melissa Folds is one of our very active RC's from Carroll County. Melissa and her husband are both RC's so it's all in the family. We will talk about him later, back to Melissa, she loves to ride and loves to find an adventure. She loves to ride in a group and always has great destinations in mind. She loves the long and short way but will always make sure the road is clear and the location a good one. She has many friends in the chapter and they all seem to hook up and ride whenever the weather permits. She is known for her spontaneity for rides and parties! (We love that!). You should always check the weekly blast or Facebook because Melissa will put a ride together at any given time, and they all seem to be very fun. Melissa loves to ride and clear out her head.
Melissa has several overnight trips scheduled, that promise to be fun, and productive for the Covered Bridge Patch. Including an Iron Butt Ride with one of our other RC's Luc Vermeer.
Never a dull moment with this RC!
I look forward to telling you about more of our Road Captains next month.
Ride Safe and have fun,
Diana Bodden
Head Road Captain, Atlanta Chapter

SAFETY OFFICER'S ARTICLE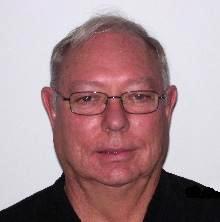 Motorcycle Rain Gear — No It's Not a Plastic Poncho
When the rainstorm appears from nowhere, you need to be prepared when it starts raining. There are many different kinds of rain suits at department stores, but keep in mind they are not designed for riders.
Things to look for in rain gear are:
 • Look for a suit made from nylon with a PVC coating and covered zippers. The neck should have Velcro so it seals off to prevent water from running down you're your helmet and inside the suit.
 • Make sure the suit is vented to prevent being uncomfortable when it's hot.
 • Look for suits with heat resistant material on the inside of the legs to prevent them from melting on hot pipes.
 • Look for suits that have reflective bands or are brightly colored to make yourself more visible when it's raining or dark.
 • Look for a suit with zippers on the legs making the pants easier to take off after the rain stops.
 • Check out the suit — some are very expensive, but you still get wet.
Jim Byrd
Safety Officer, Atlanta Chapter
Please Don't Drink and Ride!
Friends Don't Let Friends Ride Drunk!

ACTIVITY OFFICER'S ARTICLE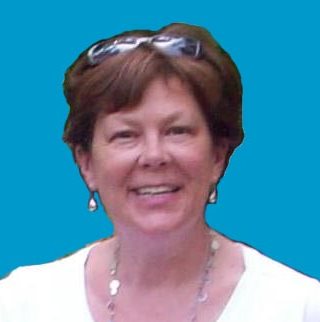 Melissa Fuller
Activity Officer, Atlanta Chapter

VOLUNTEER COORDINATOR'S ARTICLE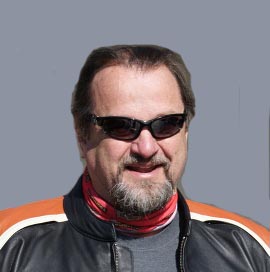 Chuck Fuller
Vounteer Coordinator, Atlanta Chapter

LOH'S ARTICLE
Who's Riding Next To Ya??
This month features two more chapter members as a way to help us get to know each other better. We've got lots of interesting members in our group and it's fun to learn a little about who's riding next to ya.
Name: Deborah Hoffmeister (goes by Deb or Debbie). Deb is a 29 year veteran of the United States Army and is currently active duty in the Army Reserve, stationed at Ft. McPherson. She is a Division Chief and equips units going overseas.
Road Name: Gray Knight – this was the name of the flight class she was in when learning how to fly helicopters (yes, helicopters) in the Army. She has flown UH1s (Huey's) and Blackhawks.
What Do You Ride & Why? Deb rides a gray & black 2009 Nightster 1200. She got the riding bug while serving our country in Kuwait. Many of her fellow soldiers were motorcycle enthusiasts so she was exposed constantly to motorcycle stories. She decided she wanted to ride too and never thought about any other type of bike than a Harley.
Most Memorable Ride? Deb's been riding for 1 year and her favorite ride so far has been with our group to the Euharlee Covered Bridge. We look forward to many more memorable rides with Deb flying, or should I say hovering, right beside us!
Name: Harold Leverette
Road Name: JAFO - Just Another Friendly Observer .
What Do You Ride & Why? JAFO rides a 2004 Electra Glide Classic that his wife found for him (what a woman!). Prior to that he rode both Harley's and Hondas in the'70s. October 2009 got him back in the saddle again. After 37 years of working for the government, Harold is now retired which gives him plenty of riding time. He's a member of the POW-MIA group and is the Senior Vice Commander of the Sons of the American Legion Post 160 in Smyrna.
Most Memorable Ride? Harold's favorite ride has also been with our chapter and was the Euharlee Covered Bridge ride. JAFO, we look forward to getting to know you better and hope you'll join us on more rides too!
Melissa Fuller, LOH Stand In

HEAD PHOTOGRAPHER'S ARTICLE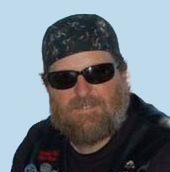 See you on the next ride,

Rick Parker
Head Photographer, Atlanta Chapter