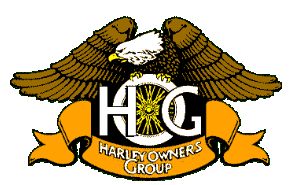 Atlanta Chapter
Chapter Number 0788

Welcome to the Atlanta Chapter's Website. Harley-Davidson of Atlanta established the Atlanta Chapter on September 16, 1985. We are the oldest H.O.G. Chapter in Georgia. All of the officers hope you will take a look around and enjoy your stop here. Be sure to check out the Calendar. We try to keep a good variety of rides and events to fit into everyone's schedules. If you are a local or just passing through town and have any questions feel free to contact any of the Officers. If you are interested in joining the chapter, we have membership applications available here on the site. We are here to "Ride and Have Fun" and hope you will come out and join us soon.
Atlanta Chapter Officers

Sponsored By:
Harley-Davidson of Atlanta, Inc.
501 Thornton Road
Lithia Springs, Georgia 30122
770-944-1340
Sunday and Monday
Closed
Tuesday - Wednesday
9:00 AM to 6:00 PM
Thursday
9:00 AM to 8:00 PM
Friday - Saturday
9:00 AM to 6:00 PM
Harley-Davidson of Atlanta's
Web Page

Enter Here
HOGWASH
Official Newsletter
Atlanta Chapter, Inc.
Chapter Number 0788

March 2010 Issue
PLEASE use your Back Button to return!
PLEASE use your Back Button to return!


Atlanta Chapter, 2010



Event Schedule

Atlanta Chapter events are considered "CLOSED" unless otherwise noted!



Birthday Ride
Meet: 7:00 PM
HDA
Leave: 7:15 PM
Road Captain: Karen Mathiasen
Ride Rating: 2-Pigs
February 27, 2010
Marietta Diner Ride
Meet: 11:00 AM
HDA
Leave: 11:30 AM
Road Captain: Glenn and Melissa Folds
Ride Rating: 1-Pigs
March 2, 2010
Business Meeting
Meet: 7:00 PM
LaSalsa Mexican Restaurant
411 Maxham Road
All Members Welcome
March 2, 2010
Bike Week Loop Road Ride
Meet: 10:30 AM
Julian's
88 S Atlantic Ave. (A1A)
Ormond Beach, FL
Leave: 10:45 AM
Road Captain: Chuck Fuller
Ride Rating: 2-Pigs
March 4, 2010
New Member Orientation
Meet: 7:00 PM
BBQ House next door to HDA
Wecome Wagon: Chris Robey
March 4, 2010
Julian's Social
Meet: 5:00 PM
Julian's
88 S Atlantic Ave. (A1A)
Ormond Beach, FL
March 5, 2010
Ride to Dayton
Contace: Robert Sexton for information:
pirate40@numail.org
770-634-1369
March 10, 2010
HOGWASH Articles Due
March 15, 2010
Shane's Rib Shack Social
Meet: 6:30 PM
Shane's Rib Shack -- Carrollton
Road Captain: Chuck Fuller
March 17, 2010
Irish Pub Ride
Meet: 10:30 AM
HDA
Leave: 11:00 AM
Road Captain: Chris Robey
Ride Rating: 1-Pigs
March 18, 2010
Atlanta Chapter Meeting
Meet: 7:00 PM
Golden Corral
Douglasville
March 20, 2010
Covered Bridge Ride
Concord Bridge
Meet: 11:00 AM
HDA
Leave: 11:30 AM
Road Captain: Covered Bridge Team
Ride Rating: 3-Pigs
March 23, 2010
Birthday Ride
Meet: 7:00 PM
HDA
Leave: 7:15 PM
Road Captain: Karen Mathiasen
Ride Rating: 2-Pigs
March 27, 2010
Cherry Blossom Festival
Meet: 8:00 AM
HDA
Leave: 8:30 AM
Road Captain: Bobby Conway
Ride Rating: 3-Pigs
March 27, 2010
Garage Party
Women Only
Meet: 1:00 PM
HDA
R.S.V.P.
Rene' Durham
770-944-1340
rene@hdatlanta.com
Experience the Atlanta Chapter
in 2010
Ride and Have Fun!

EVENT STATEMENT
Chapter activities are conducted primarily for the benefit of H.O.G. chapter members. There are three categories of activities, all activities are identified as follows:
Closed events are those chapter events which are open to chapter members and one guest per member.
Member events are events that are open only to H.O.G. members.
Open events are those chapter events which are open to chapter members, national H.O.G. members and other guests as desired.
If you are interested in becoming a H.O.G. member, contact Rene' Durham, or call 770-944-1340

MISSION STATEMENT
Atlanta Chapter provides members with exciting, safe, organized riding activities and social events to expand horizons, fulfill dreams, and create lifelong memories through personal relationships forged in iron and steel.

In Memory of Beth Barrett




January 26, 2010


Written by Kathy King

 



We lost a sister from our chapter today, a precious loving lady in her very unique way. You see I only got to know here for a very short while, but I will always remember her soft voice and her smile. She was always willing to help in any way, never complaining or nothing negative to say. I know she left us memories that will be a part of us each day and will make us a better person as we go along our way. So we may have lost a sister from our life down here below, but we will keep her in our hearts, wherever we may go.
God Bless the Atlanta Chapter, "Chief"

DIRECTOR'S ARTICLE

Bobby Conway
Director, Atlanta Chapter

ASSISTANT DIRECTOR'S ARTICLE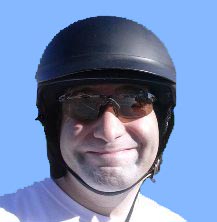 Erik Grandowski
Assistant Director, Atlanta Chapter

SECRETARY/TREASURER'S ARTICLE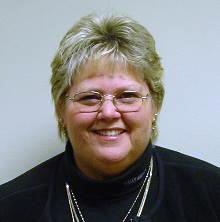 A new year and new activities. I hope everyone is ready for Spring and warmer, dryer weather. For those of you that did not make the January Meeting, you missed a good one. One new thing we are doing this year is changing the attendance jackpot. Years ago when Jimmy, BK and I were younger, we drew names from the member list and if that person was at the meeting they won. At one time it was more than $1000. This year we started off with $50 (cash) and guess whose name was drawn? TOMMY COLLINS but Tommy was not there too win so at the February meeting the money goes up to $60. You must be there to win and a current national HOG member to receive the money. Please have your national card with you at the meetings. Hope to see all of you there.
I have John Morgan patches available for $7.00.
I have two more Covered Bridge books left so come and get it. $20 each.
I will have more made when these are gone.
Please ride safe and responsible,
Rene' Durham
Secretary/Treasurer, Atlanta Chapter

HEAD ROAD CAPTAIN'S ARTICLE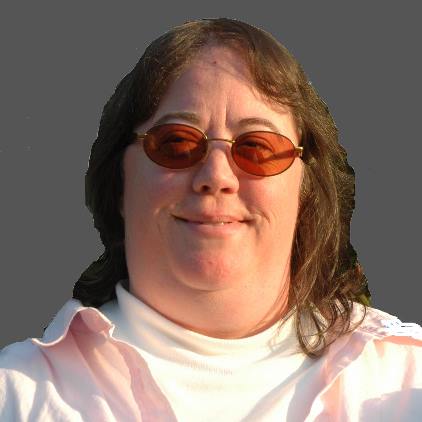 Group Riding Tips
Group riding requires an extreme level of awareness and concentration.
Clear your mind of distractions and strong emotions ( anger, frustration, etc.).
Know your limits and ride within them; never ride above your abilities.
– Mental
– Physical
– Motorcycle
– Environment
– Experience level
Come to the ride prepared.
– Arrive with a full tank of gas and an empty bladder.
– Bring appropriate riding gear for the expected range of conditions.
Maintain a constant speed. This helps prevent the "rubber band effect." Always ride in a tight but courteous staggered formation or single-file line. Your eyes should be watching a few bikes up the road from you, not fixed on the bike directly in front of you. Always look at least 4 seconds ahead. Riding side by side can be dangerous. Usually the only time bikes are to be side by side is when the group is stopped at an intersection. Never come up on the motorcycle in front of or beside you. In a staggered or single-file formation, do not pass the bike in front of you. If an exit is missed, stick together as a group, proceed to the next exit, then return to the correct exit.
When in a curve, the rider on the outside of the curve is required to give room to the rider on the inside of the curve, in case the inside rider has to use the full width of the lane to safely negotiate the curve.
The Beacon Rider is every rider to make a turn with the group, they should check for the rider behind them and make sure they are there so they know where to turn. They should wait in a safe position at the turn for the rider that was riding behind them to catch up if they cannot be seen behind them and this goes all the way up the line of riders in a group. That no one will get lost or get anxious that they will be left behind.
Road Captains and Ride Leaders are always welcome, Please contact me if you have an interest.
Please note: If you are interested in an Advanced Riders Course, please contact me, we are accepting participants at this time. Date to be announced later.
Ride Safe and have fun,
Diana Bodden
Head Road Captain, Atlanta Chapter

SAFETY OFFICER'S ARTICLE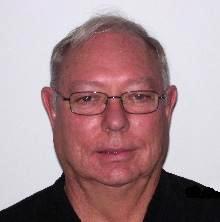 Riding a Motorcycle in the Rain
Sooner or later you will be out for a ride when out of nowhere, it will start raining. We have allseen riders caught in the rain wearing regular street clothes.
There are safety things you should be aware of before you ride.
● Many will be caught with nowhere to get under cover. You need some good rain gear, and not just a cheap poncho. Everyone needs a rain suit designed for riders that keeps you dry when riding. Make sure also you purchase riding boots that are waterproof. It doesn't take long to find out that wet and cold feet are no fun.
● The next thing to remember when the road is wet is that you will have less traction to slow down. Other areas to be concerned with are painted lines on the road, manholes, railroad tracks, and the center of the lane. All of these will be very slick.
● Another thing to think about is your tires. Make sure your tires have a deep tread in case you hydroplane and crash.
● Furthermore, check your brakes to get an idea of what kind of traction you have.
● Ride with a full-face helmet because rain hurts at 60 mph.
● Ride close to home in the rain to gain the skills you need before you are 200 miles from home and having to ride all the way in the rain.
GOOD LUCK IN THE RAIN—STAY SAFE!
Watch for next month's article on rain gear!
Jim Byrd
Safety Officer, Atlanta Chapter
Please Don't Drink and Ride!
Friends Don't Let Friends Ride Drunk!

ACTIVITY OFFICER'S ARTICLE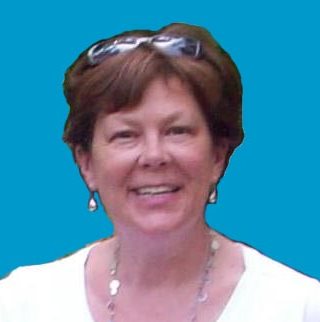 Melissa Fuller
Activity Officer, Atlanta Chapter

VOLUNTEER COORDINATOR'S ARTICLE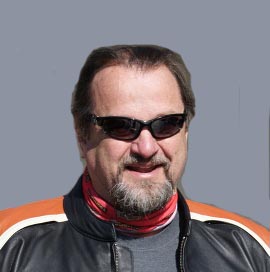 Chuck Fuller
Vounteer Coordinator, Atlanta Chapter

LOH'S ARTICLE
Who's Riding Next To Ya?
This month features two more chapter members as a way to help us get to know each other better. We've got lots of interesting members in our group, and it's fun to learn a little about who's riding next to ya.
Name: Paula Sparks
Road Name: No Road name at this time
What Do You Ride & Why? Paula rides a sweet '07 Softail Deluxe. The color is Black Pearl. Even though Paula doesn't have a road name her bike's called "Pearl".
Most Memorable Ride? The 2009 Signal Mountain ride with Steve Magel has been Paula's most memorable ride. It starts off with the weather being good, the roads and twisties were great, the scenery glorious and the fellowship with all the other riders topped it off.
Name: Matt Langley
Road Name: Several riding friends call him "McGyver" because they say Matt is always tinkering, wrenching and fixing something.
What Do You Ride & Why? Matt's been riding since 2006 and grew up on dirt bikes/ mini bikes as a kid. Matt rides a '07 Heritage Softail. He likes the classic nostalgic look. Originally, when he was looking to buy a bike his wife, Amanda, was a passenger so Matt purchased his bike with that in mind. 3 months later Amanda decided to move to the front seat and got her own bike (which is sweet too). If Matt had been riding single, he would have liked a VRod. The things you guys do for us girls.
Most Memorable Ride? Matt's most memorable ride was to Milwaukee in '08 to the 105th Harley-Davidson anniversary party. This trip was approx. 2000 miles and he and Amanda did it together on their bikes. He enjoyed the sightseeing, museums, concerts and people watching!
Melissa Fuller, LOH Fill In

HEAD PHOTOGRAPHER'S ARTICLE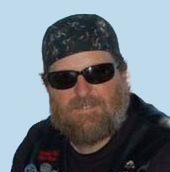 See you on the next ride,

Rick Parker
Head Photographer, Atlanta Chapter