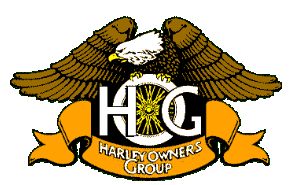 Atlanta Chapter
Chapter Number 0788

Welcome to the Atlanta Chapter's Website. Harley-Davidson of Atlanta established the Atlanta Chapter on September 16, 1985. We are the oldest H.O.G. Chapter in Georgia. All of the officers hope you will take a look around and enjoy your stop here. Be sure to check out the Calendar. We try to keep a good variety of rides and events to fit into everyone's schedules. If you are a local or just passing through town and have any questions feel free to contact any of the Officers. If you are interested in joining the chapter, we have membership applications available here on the site. We are here to "Ride and Have Fun" and hope you will come out and join us soon.
Atlanta Chapter Officers

Sponsored By:
Harley-Davidson of Atlanta, Inc.
501 Thornton Road
Lithia Springs, Georgia 30122
770-944-1340
Sunday and Monday
Closed
Tuesday - Wednesday
9:00 AM to 6:00 PM
Thursday
9:00 AM to 8:00 PM
Friday - Saturday
9:00 AM to 6:00 PM
Harley-Davidson of Atlanta's
Web Page

Enter Here
HOGWASH
Official Newsletter
Atlanta Chapter, Inc.
Chapter Number 0788

February 2010 Issue
PLEASE use your Back Button to return!
PLEASE use your Back Button to return!


Atlanta Chapter, 2010



Event Schedule

Atlanta Chapter events are considered "CLOSED" unless otherwise noted!



Birthday Ride
Meet: 6:30 PM
HDA
Leave: 7:00 PM
Road Captain: Karen Mathiasen
Pig Rating: 2-Pigs
January 30, 2010
Zorba's
Meet: 9:30 AM
HDA
Leave: 10:00 AM
Road Captain: Chuck Fuller
Pig Rating: 2-Pigs
January 31, 2010
Jim N Nick's
Meet: 12:00 Noon
HDA
Leave: 12:30 PM
Road Captain: Karen Mathiasen
Pig Rating: 2-Pigs
February 2, 2010
Business Meeting
Meet: 7:00 PM
LaSalsa Mexican Restaurant
411 Maxham Road
All Members Welcome
February 6, 2010
Cabin Fever Ride
Meet: 11:00 AM
HDA
Leave: 11:15 AM
Road Captain: Robert Sexton
Pig Rating: 3-Pigs
February 10, 2010
HOGWASH Articles Due
February 13, 2010
Mardi Gras Ride
Meet: 11:00 AM
HDA
Leave: 11:30 AM
Road Captain: Bobby Conway
Pig Rating: 1-Pigs
February 14, 2010
Valentine Ride
Meet: 11:00 AM
HDA
Leave: 11:30 AM
Road Captain: Erik Grandowski
Pig Rating: 2-Pigs
February 15, 2010
Shane's Rib Shack Social
Meet: 6:30 PM
Shane's Rib Shack -- Carrollton
Road Captain: Chuck Fuller
February 18, 2010
Atlanta Chapter Meeting
Meet: 7:00 PM
Golden Corral -- Douglasville
February 20, 2010
Covered Bridge Ride
Meet: 11:00 AM
HDA
Leave: 11:30 AM
Road Captain: Covered Bridge Team
Pig Rating: 1-Pigs
February 23, 2010
Birthday Ride
Meet: 7:00 PM
HDA
Leave: 7:15 PM
Road Captain: Karen Mathiasen
Pig Rating: 2-Pigs
February 27, 2010
Marietta Diner Ride
Meet: 11:00 AM
HDA
Leave: 11:30 AM
Road Captain: Glenn and Melissa Folds
Pig Rating: 1-Pigs
Experience the Atlanta Chapter
in 2010
Ride and Have Fun!

EVENT STATEMENT
Chapter activities are conducted primarily for the benefit of H.O.G. chapter members. There are three categories of activities, all activities are identified as follows:
Closed events are those chapter events which are open to chapter members and one guest per member.
Member events are events that are open only to H.O.G. members.
Open events are those chapter events which are open to chapter members, national H.O.G. members and other guests as desired.
If you are interested in becoming a H.O.G. member, contact Rene' Durham, or call 770-944-1340

MISSION STATEMENT
Atlanta Chapter provides members with exciting, safe, organized riding activities and social events to expand horizons, fulfill dreams, and create lifelong memories through personal relationships forged in iron and steel.


DIRECTOR'S ARTICLE
DIRECTOR'S ARTICLE

Well, we're off and running for our 25th year of existence. We had a chilly but a wonderful ride to start the year. I want to start the year thanking all the officers that have committed to serving this membership for this year that appears to fill with lots of rides and fun, which is exactly what we are all about. I also want to thank all the folks that have already renewed their membership, and if you know someone who has not, given them a call, tell them we have a lot to offer this year.

I know it hasn't seemed much like riding weather lately, but it's on the way. I look to have the "Blind Dawg Poker Run" in late April. That was one of the topics discussed in the January business meeting. Please, if any of you have any ideas for the chapter, whether it is a fund raiser, ride or just any idea, come to the business meeting and throw it out there. I was amazed at the January business meeting that we had to pull together three or more tables and people were lined up all around them. That is just a huge commitment from folks for this chapter. Simply, you guys are great. All of you make my job easy.

I'm kind of keeping it short but sweet, just wanted to tell you that you have a good group of folks as officers and this is going to be an awesome anniversary year.

Bobby Conway
Director, Atlanta Chapter

ASSISTANT DIRECTOR'S ARTICLE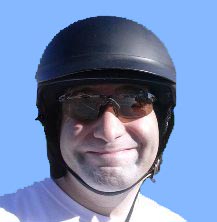 Don't Put That Bike Away for The Winter!
This morning I woke up to a balmy 17 degrees outside my house in downtown Atlanta. Yes, even the pollution that blankets the city does not provide enough warmth to stop Mother Nature's chill. My hands are a slight shade of blue as I type this article. Yes, winter is here and as a result, many people throw the cover on their bikes and count the days for warm weather to arrive. However, I beg you to reconsider! Yes, the temperature is horrid, but it often fluctuates from downright bone chilling cold to just…cold! Now, would I ride in 17-degree weather? Probably not. I like my nose on my face, instead of rattling around in my helmet from frostbite. Nevertheless, as each workday pass, my faith builds in hopes that the weather might change to a lighter shade of cold during the weekend. Warm enough for a lunch ride, or a quick trip somewhere, just the keep the battery juices flowing.
Think about the rides and events being planned by your chapter members. An event though it might be less-than optimal riding temperature, bundle up and come out and play anyway. My secrets to staying warm are flannel-lined jeans under my chaps, two pairs of heavy socks in my boots, thick gloves, and before the wonders of a heated jacket: layers of thick, long-sleeved shirts under my leather jacket. Now granted, I had to watch my food intake at the buffet to ensure my layers of clothes fit after lunch, but it's probably healthier for me anyway. It's a proven fact that buttons under intense pressure can dislodge, becoming a deadly projectile potentially killing a person in the line of fire!
If you really want to ride in style during the cold, get some heated gear! The most bang for your buck is a heated jacket; it will keep your core nice and toasty, therefore, warming the rest of your body. And justifying the expense is simple: it will extend your riding season by at least two months. And with proper care, the jacket should last for years!
Even though the weekend outlook is cold, I am looking forward to the lunch ride this weekend, and my upcoming Valentine's Day ride later this month. Your chapter friends are planning great rides and events for you all year-long, so here's some advice from Fuzzy G. Plan on attending (and riding to) the chapter rides and events in the winter months. If the weather proves too cold before you leave for the ride, there's always the 4-wheeled monster sitting in your driveway. Whichever way you choose to travel in the cold, get out and enjoy YOUR H.O.G. chapter!
Erik Grandowski
Assistant Director, Atlanta Chapter

SECRETARY/TREASURER'S ARTICLE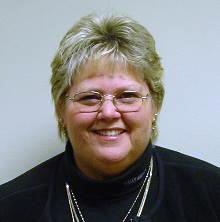 Please ride safe and responsible,
Rene' Durham
Secretary/Treasurer, Atlanta Chapter

HEAD ROAD CAPTAIN'S ARTICLE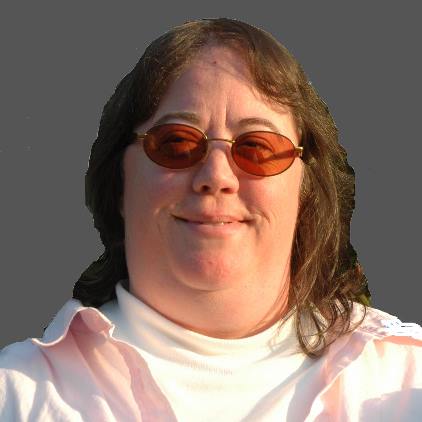 Ride Safe and have fun,
Diana Bodden
Head Road Captain, Atlanta Chapter

SAFETY OFFICER'S ARTICLE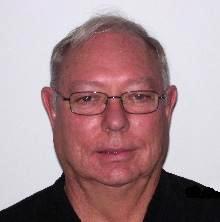 Group Parking
Knowing how to park in a group ride reduces the time getting off the road.
The ride leader always leads the group off the road and should ride all the way around the lot to allow riders to get off the road. If the stop is for fueling, the leader will pull all the way around and then up to the fuel tanks.
Riders should follow the leader to the selected parking area and establish the parking position. Each biker should pull ahead of the intended parking place and then back into the spot. If the last biker cannot get off the road, he should go around. If the parking space is up a hill, pull in, if downhill, back in. This makes it easier to get the motorcycle in and out of the space without struggling or getting help pushing.
P.S., A motorcycle is entitled to the same rights to parking as any other vehicle—the right to take an entire parking space if he chooses.
Jim Byrd
Safety Officer, Atlanta Chapter
Please Don't Drink and Ride!
Friends Don't Let Friends Ride Drunk!

ACTIVITY OFFICER'S ARTICLE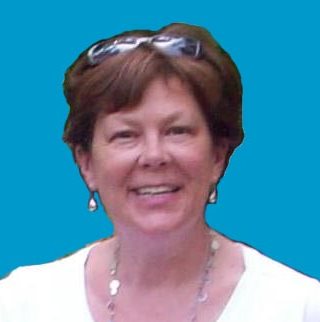 Melissa Fuller
Activity Officer, Atlanta Chapter

VOLUNTEER COORDINATOR'S ARTICLE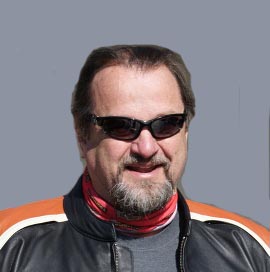 The year is 2010 and the Atlanta Chapter, HOG is embarking on a very significant milestone, 25 years strong! This group would have never survived without the volunteers and participation of its great members. There are lots of events and rides planned for this historic year and with the help of our membership, we can make it the best year ever! Remember: the more involved you are in chapter events, the better your HOG extended family experience will be! Watch for opportunities in the HOGWASH and weekly email blasts.
Chuck Fuller
Vounteer Coordinator, Atlanta Chapter

LOH'S ARTICLE
2010 is going to be a great year! If you like the "F" word as in Fun, Festive, Fantastic and Fabulous then Fashion is looking for you. Come join me for some great rides and events. I am proud to be your Ladies of Harley Officer and one of your Road Captains. I have a few secrets up my leather jacket so stay tuned. If you have any Fun, Festive, Fantastic or Fabulous ideas, please let me know, and we can work on it together.
NAME: Kim Green
ROAD NAME: She does not have one at this time.
WHAT DO YOU RIDE & WHY? Kim rides a 883 Hugger and has been riding for five years. Joel (husband) and Kim road bikes as teenagers, so five years ago they decided to take the Riders Edge class together and get their motorcycle licence. They have been riding since.
MOST MEMORABLE RIDE: A few years back, the GA State HOG Rally was in Jekyll Island. Kim said while riding down to the island, there was a terrible storm (almost Monsoon like) the water was up to their ankles!
NAME: Jacob Redmon a.k.a. Jake
ROAD NAME: Jacob has no road name yet but maybe by this summer someone will change that.
WHAT DO YOU RIDE & WHY? Jacob finished the Riders Edge class in April 2007 and has been riding ever since. Jacob rides a 2003 (100-anniversary) 1200 custom Sportster, his grandfather bought for him. This bike is special to him for that reason, although he is saving for a bigger bike right now. Jacob is the son of Mark and Nancy Redmon who are chapter members as well. Jacob likes the freedom of the ride.
MOST MEMORABLE RIDE: Jacob says every day he is on his bike is memorable. The last long ride he went on was to Alabama to the Barber Motorcycle Museum. Jacob loves being with his Atlanta HOG. family.
Come join me on a ride soon,
Karen Mathiasen
LOH Officer, Atlanta Chapter

HEAD PHOTOGRAPHER'S ARTICLE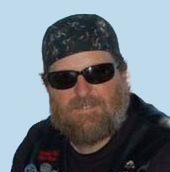 See you on the next ride,

Rick Parker
Head Photographer, Atlanta Chapter