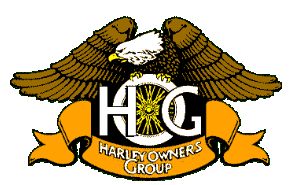 Atlanta Chapter
Chapter Number 0788

Welcome to the Atlanta Chapter's Website. Harley-Davidson of Atlanta established the Atlanta Chapter on September 19, 1985. We are the oldest H.O.G. Chapter in Georgia. All of the officers hope you will take a look around and enjoy your stop here. Be sure to check out the Calendar. We try to keep a good variety of rides and events to fit into everyone's schedules. If you are a local or just passing through town and have any questions feel free to contact any of the Officers. If you are interested in joining the chapter, we have membership applications available here on the site. We are here to "Ride and Have Fun" and hope you will come out and join us soon.
Atlanta Chapter Officers

Sponsored By:
Harley-Davidson of Atlanta, Inc.
501 Thornton Road
Lithia Springs, Georgia 30122
770-944-1340
Sunday and Monday
Closed
Tuesday - Wednesday
9:00 AM to 6:00 PM
Thursday
9:00 AM to 8:00 PM
Friday - Saturday
9:00 AM to 6:00 PM
Harley-Davidson of Atlanta's
Web Page

Enter Here
HOGWASH
Official Newsletter
Atlanta Chapter, Inc.
Chapter Number 0788

January 2010 Issue
PLEASE use your Back Button to return!
PLEASE use your Back Button to return!


Atlanta Chapter, 2010



Event Schedule

Atlanta Chapter events are considered "CLOSED" unless otherwise noted!



New Year Good Luck Ride
Meet: 10:00 AM
HDA
Leave: 10:30 AM
Road Captain: Bobby Conway
January 5, 2010
Business Meeting
Meet: 7:00 PM
BBQ House
Next door to HDA
All Members Welcome
January 9, 2010
Butler's Mill
Meet: 2:30 PM
QT Villa Rica
Leave: 3:00 PM
Road Captain: Glenn Folds
Pig Rating: 2-Pigs
January 10, 2010
HOGWASH Articles Due
January 17, 2010
Fat Cat's Abate Swap Meet
Meet: 10:00 AM
HDA
Leave: 10:30 AM
Road Captain: Chuck Fuller
Pig Rating: 1-Pigs
January 18, 2010
Shane's Rib Shack Social
Meet: 6:30 PM
Shane's Rib Shack -- Carrollton
Road Captain: Chuck Fuller
January 21, 2010
Atlanta Chapter Meeting
Meet: 7:00 PM
Golden Corral -- Douglasville
January 23, 2010
Great American Motorcycle Show
Meet: 9:00 AM
HDA
Leave: 9:30 AM
Road Captain: Robert Sexton
Pig Rating: 3-Pigs
January 26, 2010
Birthday Ride
Meet: 6:30 PM
HDA
Leave: 7:00 PM
Road Captain: Karen Mathiasen
Pig Rating: 2-Pigs
January 30, 2010
Zorba's
Meet: 9:30 AM
HDA
Leave: 10:00 AM
Road Captain: Chuck Fuller
Pig Rating: 2-Pigs
January 31, 2010
Jim N Nick's
Meet: 12:00 Noon
HDA
Leave: 12:30 PM
Road Captain: Karen Mathiasen
Pig Rating: 2-Pigs
Experience the Atlanta Chapter
in 2010
Ride and Have Fun!

EVENT STATEMENT
Chapter activities are conducted primarily for the benefit of H.O.G. chapter members. There are three categories of activities, all activities are identified as follows:
Closed events are those chapter events which are open to chapter members and one guest per member.
Member events are events that are open only to H.O.G. members.
Open events are those chapter events which are open to chapter members, national H.O.G. members and other guests as desired.
If you are interested in becoming a H.O.G. member, contact Rene' Durham, or call 770-944-1340

MISSION STATEMENT
Atlanta Chapter provides members with exciting, safe, organized riding activities and social events to expand horizons, fulfill dreams, and create lifelong memories through personal relationships forged in iron and steel.


DIRECTOR'S ARTICLE
DIRECTOR'S ARTICLE

2010 Director – Bobby Conway

I just wanted to welcome everyone to 2010. It's crazy, it seems like just yesterday we were stocking up for the Y2K scare. Anyway, we are beginning our 25th year as a HOG Chapter, I am very proud to be your director. Just briefly a few things about me, for those of you that don't really know me. I'm Bobby Conway, my wife Michelle and I bought our first Harley in August 2005, and as you know when you buy a new Harley you get a free membership in National H.O.G. We were encouraged to join a local chapter. Atlanta Harley was close to us so we joined. In the beginning, we didn't really know anyone and the first event we attended was the 2005 Christmas Party. Again we just kind of wandered around and didn't know anyone. In 2006 we began going on rides and were befriended by Tom and Terri Arnold, that began our march into more & more activity in the chapter. Michelle took Rider's Edge and we bought her a Harley and she now rides her 2007 Heritage. In 2006 I became a Road Captain and in 2008 the Assistant Director.

But enough about me. 2010 the 25th Anniversary of our chapter is going to be an exciting year. We have several plans in the works for great rides and event for this year. With the year ending in a bang with a jam up Holiday Party. Our goal is to have it in a ball room somewhere with it being catered and if the budget allows a band. We also are working on the plans for some fund raisers to make this happen. As we start this year, I want to thank all the officers in the past that have put so much time and work into this chapter. The group of officers that have offered to work for the chapter this year is the greatest group of people I have had the privilege of working with. There's much more to come so keep a watch out for your HOGWASH and also make sure to keep up with your weekly eBlasts.

Bobby Conway
Director, Atlanta Chapter

ASSISTANT DIRECTOR'S ARTICLE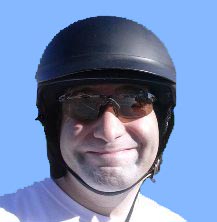 2010 Assistant Director – Erik Grandowski
2000 Road King (former police bike
I have been a member of the Atlanta Chapter for more than four years now, and have really enjoyed meeting new (and established) members, trying to remember everyone's names and sharing my thoughts and ideas to assist the chapter. My reason for buying a motorcycle was simple: to get away from my hectic life for a while and enjoy the open road. I have since learned that my temporary oasis is much better with good friends getting lost right beside me.
I am looking forward to continuing my service to the chapter in 2010 as the Assistant Director and Road Captain. I urge anyone reading this who feels they are on the "outside looking in" to get involved with the chapter. My first meeting was a disaster, but I quickly realized that if I wanted to truly feel a part of the fun going on around me, I had to get involved. Volunteer, be a ride leader, or just come out and participate in rides and events.
If you have any issues, ideas or problems with the chapter, please let me know. Your 2010 chapter officers will do whatever it takes to provide all members with a forum to ride and have fun.
Erik Grandowski
Assistant Director, Atlanta Chapter

SECRETARY/TREASURER'S ARTICLE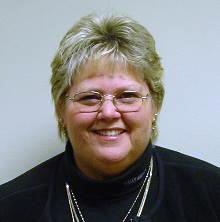 2010 Secretary/Treasurer – Rene' Durham
Hi, my name is Rene' Durham. I am your Secretary/Treasurer. I have been married to Jimmy Durham for 42 years. (No BK is not my husband) We have one daughter, Monica and two grand kids, Kayla (22) and Brandon (20). We also have one dog, Max (Yellow lab). I started riding with Jimmy before we got married, I think I was 13. I was a passenger for many years and then one day I decided to learn how to ride. I took the MSF course with the state in 1989. I was so excited that first time I rode by myself. I loved every minute of it and still ride when I get the chance. Jimmy does not ride any more because of a stroke he had 10 years ago. Jimmy used to build custom bikes for Harley-Davidson of Atlanta. He customized his 1985 FXWG for me, but I don't ride it much. I had rather ride something with a windshield and floorboards. I guess by now you all know I work at Harley-Davidson of Atlanta. This is my 20th year here, and I love every day I come to work. Eddie hired me to answer the phones when we were on Sylvan Road, in East Point. From there I learned how to work in parts, shipping and receiving, selling Motorclothes and then to the accounting office. Every day is a great day here at the dealership.
Jimmy and I joined the Atlanta Chapter when it began. We love being in the chapter and hope, everyone will have a great New Year in 2010.
Please ride safe and responsible,
Rene' Durham
Secretary/Treasurer, Atlanta Chapter

HEAD ROAD CAPTAIN'S ARTICLE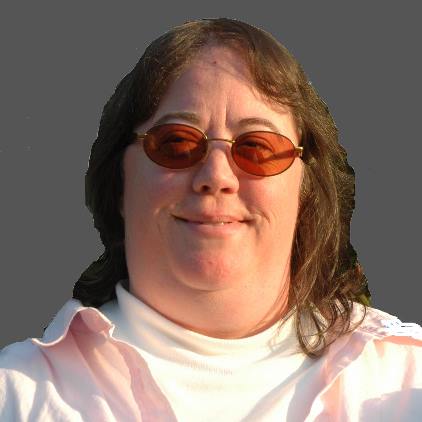 2010 Head Road Captain – Diana Bodden
This is actually my second time around with the Atlanta Chapter, my ex-husband and I rode with the Atlanta Chapter on and off for several years from 84 to the 90's. Previously, I was in the Marietta Chapter with my boyfriend. We found it hard to make friends in the Atlanta Chapter at that time in our lives, but I found it easier later when I rejoined the chapter several years ago. I wanted to find a place and people to ride with, that wanted to ride and a place I could bring my nephew, that I wouldn't have to blind fold him at every event.
I have been riding since I was nine (a mother's nightmare). I started on a Harley 90 (originally bought for my brother). I loved it and have been hooked ever since. I rode during the years when a woman didn't ride or were told they couldn't ride. There were times their bikes were taken from them by men that thought differently. I was lucky to be with men that loved the fact that I could choose to ride with them or ride my own. I have owned numerous bikes over the years, many that had to be re-built daily and several new. I have found peace in my 94 Ultra. I have had several bikes (including the 84 Sportster bought from HDA on Sylvan Rd, two Fat Boy's and 69 Shovel/Pan) while owning with this one, but this one holds my heart. I love to ride and see the wonders of our world. I have ridden in the US and oversea's. I love to be on a bike, no matter where I am.
I have enjoyed meeting so many people that love to ride like I do, I am glad I came back to the Atlanta Chapter. It was a hard decision at the time. I was coming from a Motorcycle Club that I have been with for many years, and I was walking (or riding) into a new situation all alone. I was afraid I wouldn't make friends. Nevertheless, I was willing to get involved and share my experiences and that made it easier to meet so many great people. I looked for a place to be myself and not be judged for who I am or what I want.
I look forward to making more friends and go more places. See you next to me on the road.
Ride Safe and have fun,
Diana Bodden
Head Road Captain, Atlanta Chapter

SAFETY OFFICER'S ARTICLE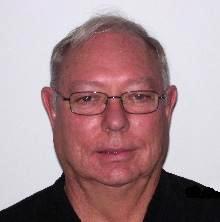 2010 Safety Officer – Jim Byrd
I guess like every other guy, I can say I have been riding motorcycles since high school. My first real bike, a 2005 Harley Davidson Sportster, was a birthday gift to my wife (if you can believe that!). We enjoyed riding with her on the back until she wanted a more comfortable ride. Dale, a salesman at Harley-Davidson of Atlanta, was trying to sell me a used ultra classic, when Nan was inside looking at the perfect bike! We bought our new black cherry pearl 2006 Ultra Classic. We enjoy riding around here, but our love is to put our classic in the trailer behind our motor home and ride wherever we camp. We have also been to Mississippi, Alabama, North Carolina, Georgia, Tennessee, and Florida to H.O.G. Rallies. We look forward to many more years of riding!
Leathers Really Are Worth the Price
(20+ times more effective than your jeans)
With the colder weather, the odds are that many of you have begun wearing leather chaps and heavier jackets. There's ample proof that these provide far more than protection from the cold.
In studies of 'survivability' of various garment materials to a 50-MPH ride on asphalt, for example, denim lasted no more than FOUR FEET before wearing through. Kevlar, on the other hand, lasted EIGHTEEN FEET. However, standard motorcycle quality (about three times heavier than fashion jacket material) lasted EIGHTY-SIX FEET. That's more than 20 times as effective as your jeans in protecting your hide.
(The tests were reported in the September 1988 issue of Cycle Magazine.)
Jim Byrd
Safety Officer, Atlanta Chapter
Please Don't Drink and Ride!
Friends Don't Let Friends Ride Drunk!

ACTIVITY OFFICER'S ARTICLE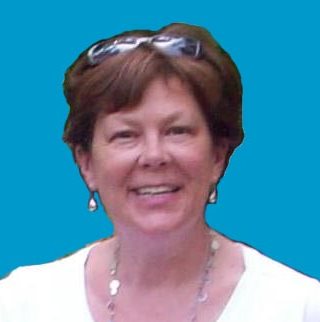 2010 Activities Officer – Melissa Fuller
Hey Y'all – It's Melissa Fuller and I'm lucky enough to get to be the Activities Director for the chapter this year! I've ridden bikes off and on throughout the years and since 2002 I became street legal. In 2005 I joined the Atlanta Chapter and in 2008 I bought my first Harley, a '07 Softail Deluxe which I love! We've got a great group of current chapter members and I look forward to meeting more new friends as we add members in 2010. So….hold onto your handle bars and get your motors running for a year filled with fun and exciting activities!
Melissa Fuller
Activity Officer, Atlanta Chapter

VOLUNTEER COORDINATOR'S ARTICLE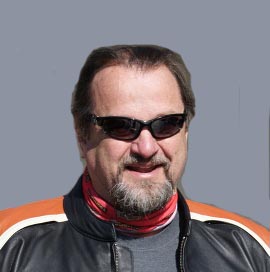 2010 Volunteer Coordinator – Chuck fuller
I'm your Volunteer Coordinator for 2010; I joined the Atlanta Chapter of the Harley Owners Group in 2005. I purchased my 1st Harley in 1971, it was a 1951 Panhead (for $325) and have owned seven more H-D's since then including my present 1992 FLSTC and 1967 FLH. I'm looking forward to a great 25th anniversary year with the Atlanta Chapter.
Chuck Fuller
Vounteer Coordinator, Atlanta Chapter

LOH'S ARTICLE
2010 LOH Officer – Karen Mathiasen
Most of you know me as "Fashion" and my alias is Karen Mathiasen. I've been riding since the early '90s and unlike most people, my cycle is my main mode of transportation. I get grumpy when I have to take the cage places. I'm on my fifth bike, second Harley and I ride a '05 Heritage Softail Classic with more than 80,000 miles, all of which I have proudly put on myself. I joined the Atlanta HOG Chapter in 2005 when I bought my bike. I'm a Road Captain and Ladies of Harley officer and I have been on many cool rides and adventures with the chapter and my chapter friends. I look forward to 2010 filled with fun events and lots of new riding friends. For a good time call Fashion!
Come join me on a ride soon,
Karen Mathiasen
LOH Officer, Atlanta Chapter
Who's Riding Next to Ya?
This month features two more chapter members as a way to help us get to know each other better. We've got lots of interesting members in our group and it's fun to learn a little about who's riding next to ya.
Name: Kathy King
Road Name: Chief – In her teenage years she was a youth group leader and folks began saying "Whatever the Chief says"…so it stuck.
What Do You Ride & Why? Kathy has been riding about a year and rides a 2007 Heritage Softail Classic. She originally rode a Vulcan but when Wendell, her hubby, got a new Harley he passed on the Heritage to Kathy. What a nice guy!
Most Memorable Ride? The 2009 GA State Hog Rally was her first rally and her first time to hang out at length with her new HOG friends.
Name: Luc Vermeer
Road Name: Luc Skywalker (although he's open to another road name). He got this name on the 2009 Saddle & Paddle trip by rescuing Karen Mathiasen who was adrift by herself in a raft with no paddles after all her passengers were thrown out of the raft by the rough waters. Karen said he walked across the water to rescue her and since Luc Who Walks on Water didn't roll off the tongue well, he became Luc Skywalker instead.
What Do You Ride & Why? Luc commands a 2009 Road King. While he has only been riding since October 2008, he has already put more than 20,000 miles on two bikes he's owned. He started with a Fat Boy and put 10k on it, then purchased the Road King in June '09 and has already put 10k on it, too! Does he ride in his sleep?
Most Memorable Ride? His first ride on the Dragon's Tail was the most memorable, and it was about two weeks after he bought his Road King. He went with his Atlanta HOG Chapter friends.
Melissa Fuller, Past LOH Officer

HEAD PHOTOGRAPHER'S ARTICLE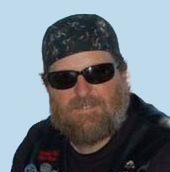 2010 Head Photographer – Rick Parker
I was born and raised in East Point, Georgia. I've been riding off and on for most of my life. My first real motorcycle was a rice burner back in 1980 (just couldn't come up with the scratch for a Harley at the time). I first joined the Harley Owners Group back in 1988 when I bought my first Harley while I Pam, and I were living in Cincinnati. We later moved to Tennessee and hooked up with the Nashville HOG chapter for a little while. Finally we moved back home so we could raise our son Paul near his grandparents here in Douglasville and Duluth. I went without a bike for a few years, but finally managed to get back in the saddle in October 2008. I attended my first Atlanta HOG chapter meeting in November. Then Pam and I attended the Christmas party the next month. By that time I knew I was in a great chapter and couldn't wait to see what else was in store. We were NOT disappointed!
I don't normally talk about work much, but I've been asked on occasion what I do, so here's the short line: For the last 25 years, I've been an art director, and one of my primary functions is directing photography shoots--this should explain why I'm such a shutterbug. Before that I was an airbrush artist painting T-shirts and various customs, and worked for the Rat's Hole in Daytona Beach as well as Six Flags Over Georgia.
I am honored to take on the position as Head Photographer and I look forward to getting lots of pictures from everybody--especially if Valerie can ever get her photos off of her flash card!
See you on the next ride,

Rick Parker
Head Photographer, Atlanta Chapter
PAST HEAD PHOTOGRAPHER'S ARTICLE
Well, 2009 is in the history books, and I'm looking forward to a great year in 2010! This time of year I always like to reflect on the good times I've had, the fun places I've been, and the great people spent the past year with. The Atlanta Chapter HOG has been a big part of Melissa and my good times this year, and I'd like to say THANKS! I've had some excellent support in my role as Head Photographer for the chapter, and the volunteers who helped with the summer Chillin' and Grillin' came through like pros!
Rick Parker will be taking over the duties of Head Photographer in 2010, and I know this group will give him Ultra support.
Ride on,
Chuck Fuller, Past Head Photographer