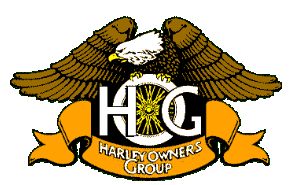 Atlanta Chapter
Chapter Number 0788

Welcome to the Atlanta Chapter's Website. Harley-Davidson of Atlanta established the Atlanta Chapter on September 19, 1985. We are the oldest H.O.G. Chapter in Georgia. All of the officers hope you will take a look around and enjoy your stop here. Be sure to check out the Calendar. We try to keep a good variety of rides and events to fit into everyone's schedules. If you are a local or just passing through town and have any questions feel free to contact any of the Officers. If you are interested in joining the chapter, we have membership applications available here on the site. We are here to "Ride and Have Fun" and hope you will come out and join us soon.
Atlanta Chapter Officers

Sponsored By:
Harley-Davidson of Atlanta, Inc.
501 Thornton Road
Lithia Springs, Georgia 30122
770-944-1340
Sunday and Monday
Closed
Tuesday - Wednesday
9:00 AM to 6:00 PM
Thursday
9:00 AM to 8:00 PM
Friday - Saturday
9:00 AM to 6:00 PM
Harley-Davidson of Atlanta's
Web Page

Enter Here
HOGWASH
Official Newsletter
Atlanta Chapter, Inc.
Chapter Number 0788

December 2009 Issue
PLEASE use your Back Button to return!
PLEASE use your Back Button to return!


Atlanta Chapter, 2009



Event Schedule

Atlanta Chapter events are considered "CLOSED" unless otherwise noted!



Atlanta Chapter Business Meeting
Meet: 7:00 PM
BBQ House
Next door to HDA
All Members Welcome
Rider's Reward Event
December 5, 2009
HOGWASH Articles Due
December 5, 2009
Christmas Social
Meet: 7:00 PM
HDA
Rider's Reward Event
December 6, 2009
Sandbox Ride
Meet: 12:00 Noon
HDA
Leave: 12:30 PM
Road Captain: Bobby Conway
Pig Rating: 2-Pigs
Rider's Reward Event
December 15, 2009
Birthday Ride
Meet: 6:30 PM
HDA
Leave: 7:00 PM
Road Captain: Karen Mathiasen
Pig Rating: 2-Pigs
Rider's Reward Event
December 21, 2009
Shane's Rib Shack Social
Meet: 6:00 PM
Shane's Rib Shack -- Carrollton
Road Captain: Chuck Fuller
Rider's Reward Event
December 17, 2009
NO Atlanta Chapter Meeting
December 25, 2009
Merry Christmas
January 01, 2010
New Year Good Luck Ride
Meet: 10:00 AM
HDA
Leave: 10:30 AM
Road Captain: Bobby Conway
Experience the Atlanta Chapter
in 2010
Ride and Have Fun!

EVENT STATEMENT
Chapter activities are conducted primarily for the benefit of H.O.G. chapter members. There are three categories of activities, all activities are identified as follows:
Closed events are those chapter events which are open to chapter members and one guest per member.
Member events are events that are open only to H.O.G. members.
Open events are those chapter events which are open to chapter members, national H.O.G. members and other guests as desired.
If you are interested in becoming a H.O.G. member, contact Rene' Durham, or call 770-944-1340

MISSION STATEMENT
Atlanta Chapter provides members with exciting, safe, organized riding activities and social events to expand horizons, fulfill dreams, and create lifelong memories through personal relationships forged in iron and steel.

RIDER'S REWARDS PROGRAM ENDING
After much consideration and discussion with both our customers and employees, we have decided to eliminate the Rider's Rewards Program on December 31, 2009. You can still use your card and earn points from now until December 31, 2009, after that time no points will be issued. All points must be converted to a gift card by December 31, 2009. We are notifying you this far in advance so that you will have time to cash in or take your card to the next level before expiration.
Everyone here at Harley-Davidson of Atlanta is looking forward to new and exciting things for our customers.
Sincerely,
Jeff Eubanks
General Manager

DIRECTOR'S ARTICLE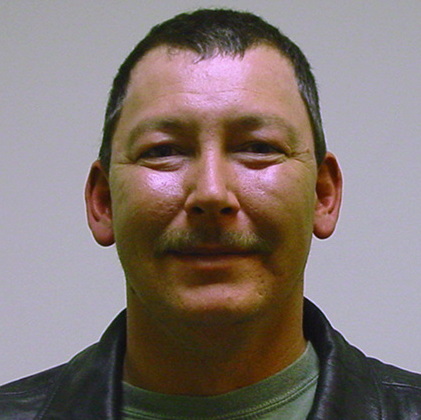 DIRECTOR'S ARTICLE

Happy Holidays, no matter how you celebrate the holidays, I hope everyone will get to spend them with friends and family. Don't forget about your HOG family, start the socializing off with our annual Holiday Social on Saturday, December 5. The committee has worked hard to make sure everyone has a good time. With activities, games and contest there will barely be time to eat and let's not forget about the 2nd Annual HOGGIE Awards for all of those who went over and above this year. I hope to see all of you there. This is one of our biggest events each year and the best way I know to spend time with your HOG family.

As many of you know, I am stepping down as Director at the end of this year. It has been busy two years, and I'm ready to let Bobby take over the helm. I want to thank Eddie and Chris of Harley-Davidson of Atlanta for giving me an opportunity to lead the chapter, all the officers for working so hard and making my job so easy and Jeff Eubanks for working with the chapter to keep the relationship between the dealer and chapter strong. I especially want to thank all the membership for supporting me and giving their feedback, the Atlanta Chapter is a very big ship, and it takes everyone to keep it moving in the right direction. The 2010 Officers have a lot of plans, and I am really excited about next year. If you haven't renewed your membership now is the time to do it, you will not want to miss out on any of the Atlanta Chapter's 25th Anniversary Celebration.

Chris Robey
Director, Atlanta Chapter

ASSISTANT DIRECTOR'S ARTICLE
Bobby Conway
Assistant Director, Atlanta Chapter

SECRETARY/TREASURER'S ARTICLE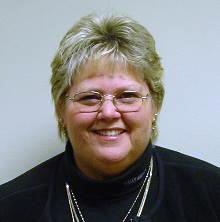 Please ride safe and responsible,
Rene' Durham
Secretary/Treasurer, Atlanta Chapter

HEAD ROAD CAPTAIN'S ARTICLE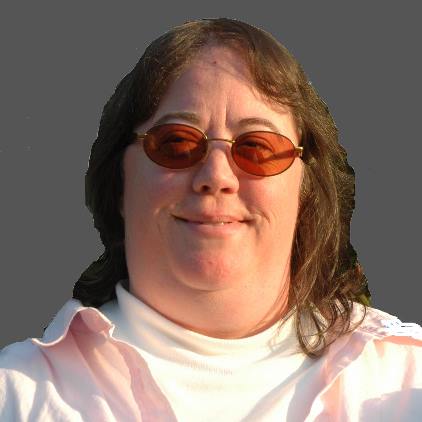 Ride Safe and have fun,
Diana Bodden
Head Road Captain, Atlanta Chapter

SAFETY OFFICER'S ARTICLE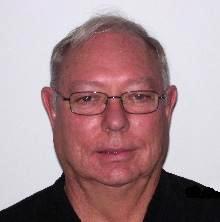 Tire Maintenance — What to Do
Keeping your tires in good condition includes constant attention, maintaining proper inflation at all times, and avoiding street hazards.
Tire maintenance includes:
 • Riding your bike as often as you can to keep the tires soft and flexible to help avoid dry rot.
 • Do not use anything like Armor All on your tires. These products rob the rubber of the chemicals they were manufactured with which are designed to minimize the effect of ozone.
Jim Byrd
Safety Officer, Atlanta Chapter
Please Don't Drink and Ride!
Friends Don't Let Friends Ride Drunk!

ACTIVITY OFFICER'S ARTICLE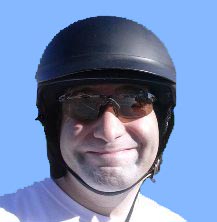 2009 Atlanta Chapter HOG Christmas Social
Well, it's that time again, the time of the year when people gather for the holidays, to talk, drink, eat and be merry. This year the Atlanta Chapter HOG is throwing a holiday party at HDA on Saturday, December 5, just for you!
The doors will open at 7:00 p.m. for an evening filled with fun, fellowship and a few surprises. To start things off right, renew your HOG membership for 2010, and enjoy a 15% shopping discount on all H-D merchandise (except bikes) bring 5 items from the Operation Sandbox Georgia list for our troops (www.operationsandboxga.com), and get an additional 5% shopping discount for a total of 20% off!
To shake things up, this year's party will be a little bit different than previous ones. For example, we are calling for participants to compete in the first-ever Atlanta Chapter "Holiday Dessert Contest". Create your best dessert to share, and enter it in the competition for a chance to win some great prizes. Also, this year we are bringing back the walking trivia, as well as new additions such as Karaoke, Wii Bowling, possibly a scavenger hunt, and of course, everyone's favorite; The HOGgies - Chapter Recognition Awards.
We will be serving heavy appetizers and soft drinks for everyone. For adult beverages, we are asking everyone to "bring your own, and share if you want". The chapter will provide all the mixers, ice and cups. The cost of the party is $10 per person for chapter members and their guests. For tickets, visit René at the dealership, or respond to the eVite and pay at the door.
Please plan to come and visit with your Atlanta Chapter friends and family on December 5, for an evening of fun, food and friends.
Erik Grandowski
Activity Officer, Atlanta Chapter

LOH'S ARTICLE
Who's Riding Next to Ya
This month features two more chapter members as a way to help us get to know each other better. We've got lots of interesting members in our group, and it's fun to learn a little about who's riding next to ya.
Name: Donna Schelhaas
Road Name: Donna doesn't have a road name yet as she's a fairly new rider. However, her bike has the name of Luana because that's a name that Donna's dad called her.
What Do You Ride & Why? Donna rides a bee- yu- ti- ful 2009 Softail Deluxe. She chose this bike because it "called out to her." After looking at many bikes she kept coming back to this one because it kept calling her name….
Most Memorable Ride? The first impromptu ride the ladies in our group took us down to Hog Heaven in Hogansville for a good BBQ meal. This was her first big accomplishment on her new scooter and was her first ride independent of her husband, Carl. Way to go, Girl!
Name: Denny Heare
Road Name: Another long time rider with no road name (yet…)
Number of Years Riding? Since 1974 – that's 35 years for those that are math challenged.
What Do You Ride & Why? A 2000 FLHT is Denny's main ride because of comfort, but he hides a 1954 Pan-Shovel in his garage. For those of us that are not as knowledgeable about scoots, that's a bike with a Panhead motor (bottom end) and a Shovelhead top end.
Most Memorable Ride? Denny has a couple of rides that were the most memorable. The first was in the mid '80s when he was on the way to Daytona and only made it as far as Lake City, FL due to really bad weather, wind and rain. He also fondly remembers two rides to Sturgis from southern California, now that's a ride!
Melissa Fuller, LOH Officer

HEAD PHOTOGRAPHER'S ARTICLE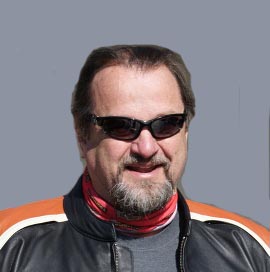 2009 has been a great year to ride a Harley! When I think back on all the fun times I've had with my Atlanta Chapter friends this year I realize what an excellent choice Melissa and I made by joining this group. November is a great month to get out the cold weather gear, (with a camera of course) and enjoy the holiday riding season! There are lots of charity rides and holiday festivities, so get out there and have FUN! Send your pictures to me @ atlhogphoto@gmail.com and I'll get them on PhotoBucket for all to enjoy.
Chuck Fuller
Head Photographer, Atlanta Chapter