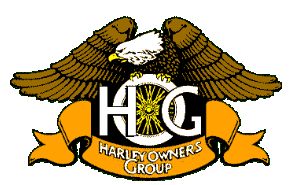 Atlanta Chapter
Chapter Number 0788

Welcome to the Atlanta Chapter's Website. Harley-Davidson of Atlanta established the Atlanta Chapter on September 19, 1985. We are the oldest H.O.G. Chapter in Georgia. All of the officers hope you will take a look around and enjoy your stop here. Be sure to check out the Calendar. We try to keep a good variety of rides and events to fit into everyone's schedules. If you are a local or just passing through town and have any questions feel free to contact any of the Officers. If you are interested in joining the chapter, we have membership applications available here on the site. We are here to "Ride and Have Fun" and hope you will come out and join us soon.
Atlanta Chapter Officers

Sponsored By:
Harley-Davidson of Atlanta, Inc.
501 Thornton Road
Lithia Springs, Georgia 30122
770-944-1340
Sunday and Monday
Closed
Tuesday - Wednesday
9:00 AM to 6:00 PM
Thursday
9:00 AM to 8:00 PM
Friday - Saturday
9:00 AM to 6:00 PM
Harley-Davidson of Atlanta's
Web Page

Enter Here
HOGWASH
Official Newsletter
Atlanta Chapter, Inc.
Chapter Number 0788

November 2009 Issue
PLEASE use your Back Button to return!
PLEASE use your Back Button to return!


Atlanta Chapter, 2009



Event Schedule

Atlanta Chapter events are considered "CLOSED" unless otherwise noted!



Shane's Rib Shack Social
Meet: 6:00 PM
Shane's Rib Shack -- Carrollton
Leave: 7:00 PM
30 Minute Ride
Road Captain: Chuck Fuller
Pig Rating: 1-Pigs
Rider's Reward Event
October 20, 2009
Birthday Ride
Meet: 6:30 PM
HDA
Leave: 7:00 PM
Road Captain: Karen Mathiasen
Pig Rating: 2-Pigs
Rider's Reward Event
October 25, 2009
Chiha Festival
Meet: 10:00 AM
HDA
Leave: 10:30 AM
Road Captain: Erik Grandowski
Pig Rating: 2-Pigs
Rider's Reward Event
October 29, 2009
Haunted House Ride
Meet: 7:00 PM
HDA
Leave: 7:30 PM
Road Captain: Diana Bodden
Pig Rating: 13-Pigs
Rider's Reward Event
November 3, 2009
Atlanta Chapter Business Meeting
Meet: 7:00 PM
BBQ House
Next door to HDA
All Members Welcome
Rider's Reward Event
November 5, 2009
HOGWASH Articles Due
November 7, 2009
Signal Mountain Ride
Meet: 9:00 AM
HDA
Leave: 9:30 AM
Road Captain: Steve Magel
Pig Rating: 5-Pigs
Rider's Reward Event
November 10, 2009
Birthday Ride
Meet: 6:30 PM
HDA
Leave: 7:00 PM
Road Captain: Karen Mathiasen
Pig Rating: 2-Pigs
Rider's Reward Event
November 11, 2009
Veterans Day Ride
Meet: 7:30 AM if you want to eat breakfast before ride.
Meet: 8:30 AM
Cracker Barrel
Leave: 9:00 AM
Road Captain: Melissa Folds & Bobby Conway
Pig Rating: 3-Pigs
Rider's Reward Event
November 14, 2009
Pole-ar Opposites Ride
Meet: 12 Noon
HDA
Leave: 12:30 pM
Road Captain: Melissa Fuller
Pig Rating: 3-Pigs
Rider's Reward Event
October 16, 2009
Shane's Rib Shack Social
Meet: 6:00 PM
Shane's Rib Shack -- Carrollton
Road Captain: Chuck Fuller
Rider's Reward Event
November 19, 2009
Atlanta Chapter Meeting
Meet: 7:00 PM
Golden Corral
Douglasville, GA
Rider's Reward Event
November 26, 2009
Happy Thanksgiving
Experience the Atlanta Chapter
in 2009
Ride and Have Fun!

EVENT STATEMENT
Chapter activities are conducted primarily for the benefit of H.O.G. chapter members. There are three categories of activities, all activities are identified as follows:
Closed events are those chapter events which are open to chapter members and one guest per member.
Member events are events that are open only to H.O.G. members.
Open events are those chapter events which are open to chapter members, national H.O.G. members and other guests as desired.
If you are interested in becoming a H.O.G. member, contact Rene' Durham, or call 770-944-1340

MISSION STATEMENT
Atlanta Chapter provides members with exciting, safe, organized riding activities and social events to expand horizons, fulfill dreams, and create lifelong memories through personal relationships forged in iron and steel.

RIDER'S REWARDS PROGRAM ENDING
After much consideration and discussion with both our customers and employees, we have decided to eliminate the Rider's Rewards Program on December 31, 2009. You can still use your card and earn points from now until December 31, 2009, after that time no points will be issued. All points must be converted to a gift card by December 31, 2009. We are notifying you this far in advance so that you will have time to cash in or take your card to the next level before expiration.
Everyone here at Harley-Davidson of Atlanta is looking forward to new and exciting things for our customers.
Sincerely,
Jeff Eubanks
General Manager

DIRECTOR'S ARTICLE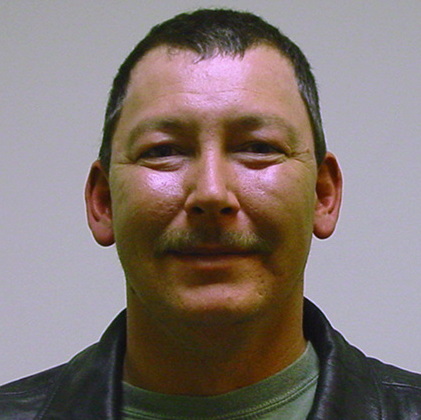 DIRECTOR'S ARTICLE

Happy Thanksgiving, I hope that everyone has a great holiday and eats lots of turkey. November is the time to be thankful, although I think every day should be that time. This past year has had a lot of ups and downs, for some more downs than ups. With the economy, job loss and most recently the floods that affected so many in our area it's hard sometimes to look at the bright side. But there is a bright side, just come out to one of the chapter events. It doesn't matter if it's a ride to the Dragon or Wii Bowling at the pavilion, it's always fun and uplifting. In all the years, I have been a member of this chapter I can't remember one event I have been to that I thought to myself, "well that sucked." Just like with most families when your feeling down there is always someone there to help pick you back up.

With the winter months approaching and fewer rides on the calendar members will see each other less, but don't let this be a reason to disappear. Call up your friends and meet for dinner, if you're a new member set up a social at a local restaurant in your area and meet other members who live close to you. There is nothing bikers like more than food and an occasional adult beverage, shhh don't tell anyone. If you would like to set up a social contact me or one of the officers with the date, time and place, and we'll make sure it gets in the HOGWASH or weekly update.

The November Meeting will be held at the Golden Corral at 6975 Douglas Blvd. in Douglasville in front of Lowe's, on Thursday, November 19 at 7:00 p.m. I hope everyone will come out to break bread with your fellow HOG members. Don't forget to RSVP when you get your eVite. I look forward to seeing everyone there.

Chris Robey
Director, Atlanta Chapter

ASSISTANT DIRECTOR'S ARTICLE
It's hard to believe it's almost November. I don't know about everyone else, but I've had a blast this year. I've put several more miles on my bike and the majority of those were riding with all my Atlanta HOG Chapter Friends. I think back on the New Years Day Ride and how cold it was, Mardi Gras Ride, New Member Ride, Cherry Blossom Festival Ride, Blind Dawg Poker Run, Police Memorial Ride, Chapter Picnic, Bug Run, Million Mile Monday Dragon Ride, Rise & Shine Brunch Ride & Meeting, Saddle & Paddle, all the movie nights, and the state rally. One thing about it, if you like riding and having fun then you are definitely in the right chapter! Oh and all these rides were just the ones that either, I led or was directly involved in. As we start into the winter months and the good riding weather is scarce, I want to ask our membership to think about places you'd like to ride next year. As I write this, we just had our Road Captain's/Ride Leader's meeting. Many great ride ideas were produced. We have Road Captains that are planning on leading rides to assist members in obtaining their covered bridge patch next year. If you are interested then see Rene at the dealership and pay $20 for the book. Once you have been to 10 of the covered bridges and have photographic evidence you will receive your patch at the next meeting. We are also brainstorming about doing rides next year that will help you obtain your ABC's of touring patch. Go to www.members.hog.com to get the rules and regulations.
As you may or may not know next year is our chapter's 25th Anniversary. We are planning several things to mark this. Reunion rides and a special chapter 25th Anniversary logo design to celebrate. If you know, any former members invite them back for our anniversary year. We also are planning some fund raisers throughout the year to raise money for our various charities and to fund the chapter. We plan on raising enough to have one killer Christmas Party next year.
Please remember that all business meetings are open to any member of this chapter and any ideas you have or anything you would like to address to the officers should be addressed at these meetings, or for that matter, can be addressed at our monthly meetings or in private if you'd like. Anything that can get us to our ultimate goal – which is Riding and Having Fun.
Well, everyone enjoy riding and your Thanksgiving with your families and remember our Christmas Party is coming up so join the committee to help plan.
Bobby Conway
Assistant Director, Atlanta Chapter

SECRETARY/TREASURER'S ARTICLE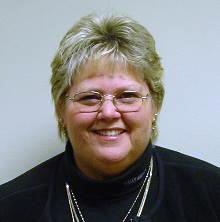 Please ride safe and responsible,
Rene' Durham
Secretary/Treasurer, Atlanta Chapter

HEAD ROAD CAPTAIN'S ARTICLE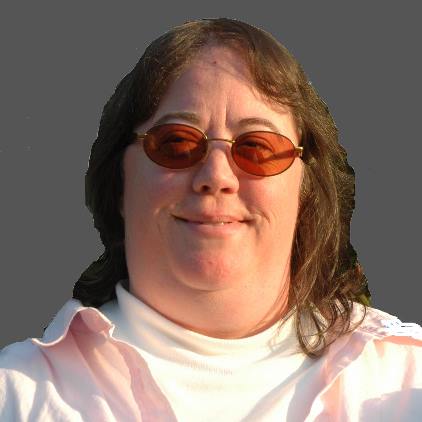 Ride Safe and have fun,
Diana Bodden
Head Road Captain, Atlanta Chapter

SAFETY OFFICER'S ARTICLE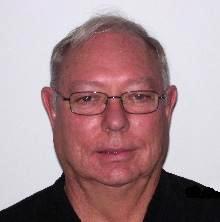 Jim Byrd
Safety Officer, Atlanta Chapter
Please Don't Drink and Ride!
Friends Don't Let Friends Ride Drunk!

ACTIVITY OFFICER'S ARTICLE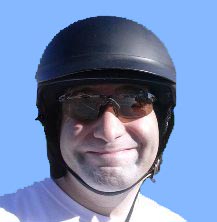 What Are My Chapter Dues Used For
In the October Issue of HOGWASH, I discussed why your Atlanta Chapter HOG membership was such a great benefit to your motorcycling enjoyment, much like a great set of gloves or a chrome luggage rack. When you really think about it, these items are not required for a ride, but they make the journey more enjoyable because of what they do.
Well, your membership in the chapter works the same way; sure you can go and ride alone (sometimes that's not such a bad idea ) but it's much better with friends. And besides your Atlanta HOG family, how many of your other friends have bikes and are ready to chew up some miles with you?
Now that we all agree that chapter membership is a good thing to have, some members have asked one simple question. How is the membership dues spent? Well, to answer this, let's do a little forensic accounting and take a look:
In order to provide a complete picture, we will use 2008 as our test case since 2009 is not complete. Here is a snapshot of our income for 2008:
| | |
| --- | --- |
| Membership Dues Paid: | $4,270 |
| 50/50 Proceeds: | $635 |
| Newsletter Advertising: | $1,445 |
| Soft Drink Sales at Events: | $490 |
| Other Income: | $4,234 |
| Total Income for 2008: | $11,074 |
So, in 2008 our overall income was $11,074, which may seem like a good bit of money to operate our chapter, but let's take a look at the other half of the equation, the 2008 operation costs:
| | |
| --- | --- |
| HOGWASH Printing & Postage: | $2,752 |
| Chapter Door Prizes: | $863 |
| Attendance Gift Card Prizes: | $450 |
| Primary Officer Training: | $1,463 |
| Meeting Meals (loss): | $610 |
| Charitable Donations: | $805 |
| Holiday Party | $1,763 |
| Total of all Other Expenses: | $3,818 |
| Total Expenses for 2008: | $12,525 |
As you can see, in 2008, the chapter operated at a loss of $1,750. Don't be surprised; we often operate at a loss. For years our chapter has been subsidized by the dealership and the small cash reserve account established years ago. However, with the economy hitting the crapper, times have changed. Our new recipe for success in 2010 is a healthy slice of financial independence, smothered in great riding, served up with a side order of fun.
To kick off 2010, we need to make sensible financial changes get off our perpetual "dealership bailout program" Here are a few items we are considering:
1. Electronic Delivery of the HOGWASH – Zero printing & postage, unlimited pages, and color photos! This change alone will save 22% of our overall costs.
2. Chapter Meal Losses - If you RSVP'd for a meal, show up and pay your $5.00! There's no need for the chapter to cover this shortfall.
3. Charitable Donation Reduction – In the past, Atlanta Chapter HOG has been a giving member of the community by supporting causes like Share House and Southeastern Guide Dogs. We will continue to select a different charitable organization each year and support their cause, but in moderation.
4. Keep the Membership Renewal Fee at $20 - In these economic times, saving is important for everyone, so the 2010 renewal fee for the chapter will be the same $20 it's been for years.
In 2010, we hope to get the same incredible level of enthusiasm from everyone as we did in 2009 to assist with the chapter's income producing events such as the summertime grilling, and concession sales at the Bikes and Beauties event to name a few. Also, we will be looking forward to increasing our membership base next year with some incentive programs.
Additionally, to keep everything in check, your chapter officers are creating an operation's budget to measure the success of our cost-saving, moneymaking efforts. This report will be published and updated at chapter meetings so everyone can measure the progress.
The financial goal for next year is to earn and save enough for a kick- ass, holiday party in 2010 that's FREE for all members! Think about it, renew your chapter membership for $20 in 2010, enjoy a full year of riding and fun, then attend the holiday party next December (which typically costs $10.00) for free. That's the same as getting 50% off your yearly dues!
I realize this article is a far cry from what's typically published in the Hogwash, great stories about sharing the road with good friends, but I wanted to make sure everyone knows how the chapter dues are utilized to enhance your non-riding experience, and how we plan to save money to improve these experiences for 2010, the chapter's 25th Anniversary year.
Erik Grandowski
Activity Officer, Atlanta Chapter

LOH'S ARTICLE
Who's Riding Next to Ya
This month features two more chapter members as a way to help us get to know each other better. We've got lots of interesting members in our group, and it's fun to learn a little about who's riding next to ya.
Name: Beth Barrett
Road Name: Lashes
Meaning Behind the Road Name: If you don't know Beth already you're missing a chance to know a wonderful person. Even with the challenges of chemo that she's been through you will never see her looking less than 100%, including make-up.
Number of Years Riding? Beth's been riding with her main squeeze Tandy, since 1994.
What Do You Ride & Why? Beth is the chief navigator on the back of their 2001 Electra Glide Classic. They have been fortunate to have been on many adventures together on the scoot.
Most Memorable Ride? When you've been riding since 1994, there are plenty of memorable rides and Beth shared a few as we talked. A visit to the 2007 NC State HOG Rally in the Outer Banks ranked as the top of the list. They rode with Rodney and Pat Still (her brother and sister-in-law). This was some place that Beth always had wanted to visit. Grab her the next time you see her and hear some of the stories. Whew Tandy, I'd keep her around so all those tales don't get out!
Name: Peter (Pete) Oparnica
Road Name: Pete doesn't currently have a road name, but I'll tell you there were lots of discussion and plenty of suggestions. I'm sure this article will prompt more ideas and suggestions. A man with that many tattoos needs and is deserving of a road name!
Number of Years Riding? Pete started riding dirt bikes as a child and has been riding more than 30 years.
What Do You Ride & Why? '07 Road King Custom, a nice touring bike with comfort for the long road trips.
Most Memorable Ride? A 2006-road trip to Daytona and back with Andrea, his lovely wife. It was a long ride, and they had lots of fun as they met up with Pete's son who rode his bike up from Miami to ride with them in Daytona.
Melissa Fuller, LOH

HEAD PHOTOGRAPHER'S ARTICLE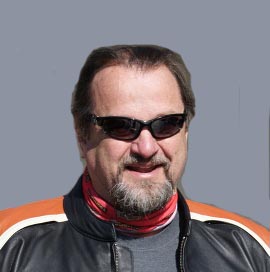 The 2009 "Leaf Season" will be starting soon! There are some great organized rides, and I'm sure there will be several impromptu rides to the north Georgia Mountains and other destinations. These rides promise to have lots of "Kodak" moments, please send me any pictures you take along the way, so I can post them for everyone to enjoy.
Please email to: atlhogphoto@gmail.com
Chuck Fuller
Head Photographer, Atlanta Chapter