Atlanta Chapter Picture Gallery
If you have Atlanta Chapter activities pictures that you would like to have up loaded,
please email them to
Chris Robey
See your HOGWASH for log on instructions if required.

MEMBERSHIP OFFICER'S ARTICLE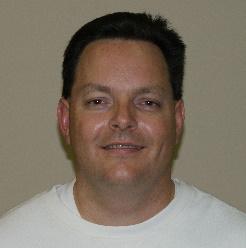 See you on the road,
Bret Graddy
Membership Officer, Atlanta Chapter

HISTORIAN'S ARTICLE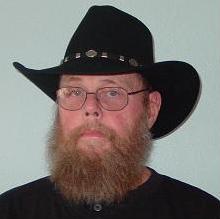 Director - Dick Gehring
Assistant Director - Jim Durham
Secretary - Benita Trask
Treasurer - Tom Tingle
Ride Director - Jack McNutt
Special Activities Director - John Christiansen
Ladies of Harley Officer - Glenda Ridley
Safety Officer - Carol Elliott
Chapter Editor - Debra Brooks
Ride for Kids Director - Lloyd Southwick
Brain Tumor Foundation Ride for Children
Well, what can I say? For the third year in a row we are the number one fund-raising club for the Brain Tumor Foundation for Children. Our total for this year was a little more than $18,000, not bad, not bad. The grand total was more than $233,000.
There is not enough room to thank all the folks that need to be thanked for this year's success. But, I must thank Eddie Houghton for giving two "Willie G. Leather Jackets" for the charity and for all the money he and Wayne Allen spent on cakes, pies and cookies.
A special thanks you to Dell and Monty Person, once again, they were our top fund-raisers with a total of $1,216. Great job you two!
To all the ladies who supplied us with all those terrific cakes, pies and cookies, a special word of thanks from our growing love handles.
To each and every one of you who made something, collected money at your favorite watering hole, begged your bosses or friends for money, my heart felt thanks. It only goes to show that we guys in black shirts and leathers have very big hearts when it comes to kids.
Lloyd Sothwick, Ride for Kids Director
Letters to the Editor
The roar of motorcycles is not usually associated with the sounds of Christmas. You would not be able to convince our children that it does not rank up thee with bells, chorales and carols.
Last Sunday was a special day for out children. To see over 90 motorcycles parade onto the Christian City Campus bearing gifts for our children was a sight to behold.
You people were so generous and kind to our children. Placing them on the motorcycles, allowing them to "rev" the engines, and talking with the children was a joy for them. Thank you so much.
You made Christmas for our children. The hundreds of gifts will be distributed to all the children here. Many of these children do not receive any presents from the parents. The only gifts that they receive are the ones that come from friends like you.
May your Christmas be a merry one, and as blessed as you have made ours?
Norma Adams, Administrator of Children's Home
H.O.G. Southern Regional Rally, Longview, TX - April 46-28, 1991
Jim Durham led the Iron Butt Ride and Dick Gehring led the Gateway Ride.
We left out in the cold but not rainy weather and made a tank to tank stops. As we got further west, we began to shed more clothes. The "Big Guy" upstairs must ride a Harley because he was sure riding with our bunch that day. We had a few minor "fall offs" due to the road conditions in Mississippi and Louisiana, but all had a good ride. We arrived in Longview about 6:30 P.M. their time, and it was about a 12-hour trip. Herman Ridley had a minor incident with a flat tire as soon as, he exited the expressway into Longview, but other than that, we had a good time.
The rain held out during the important parts of the rally so we really didn't mind with it did. On Saturday, Benita Trask got 1st Place in LOH Big Twin Class and Kevin Trask got 1st Place in Rigid Class. Herman Ridley got 5th Place in the Poker Run. This put us at 45 points for the Chapter Challenge. On Sunday, the Field Events began. Steven and Wayne Cabeza (Benita's brother, their first rally with the Atlanta Chapter and we really enjoyed having them) got 1st Place in the Balloon Toss and 1st Place in the Bike Wash with Dick and Herman in 2nd Place. Benita got 1st Place and Glenda Ridley got 2nd Place in LOH Slow race. Kevin tried to steal the wieners while riding with Benita on the HOG Dog Bite (got the wiener but didn't place). Herman and Glenda got 3rd place in the Potato Pass. Hope we didn't leave anyone out.
Thanks and congratulations to all our champs and special thanks to all the first timers in the Field Events, your efforts do not go unnoticed.
At the end of the events, with 114 points (quite sure this is correct count) the Atlanta Chapter, H.O.G. and Chapter Challenge Champs again! Second time in a row! EXCITED is not the word we felt when Linda Peavy announced we won (even though Dick had to remind her this was the 2nd time in a row). Great Rally! Now time to pack up and go home with Dick leading the way.
The rip home was NOT fun nor enjoyable. We fought fierce winds, tornadoes, hail, torrential rain and all the bad stuff you shouldn't ride in.
Atlanta Chapter "Did it Again!" Watch out Louisville, Atlanta Chapter is on a roll!
Jim Durham, Road Captain
Tin Butt Ride to Tampa, FL - May 11-12, 1991
We had seven motorcycles show up for the Tin Butt Ride for the 450-mile trip to Tampa, where about 20 members of the Sunshine Chapter met us for dinner. We made the trip in nine hours, including lunch. After a short sight seeing trip through Tampa, we headed for a famous Cuban restaurant "The Columbia" where we all had a great Cuban dinner. The price was right too. It was a good ride and just enough rain to make you mad about putting on your rain suit. I think we're going to have to call it a Tin Butt ride if is at least 400 but less than 600 miles in one day. We are planning a Brass Butt Ride which will be at least 600 miles but less than 800 miles. Of course, you all know that we are planning an Iron Butt Ride to Milwaukee later this year. An Iron Butt Ride has to be anything more than 800 mines in one day. It seems like you should get an award for something like that, doesn't it. A big thanks for setting up all the festivities with the Sunshine Chapter.
Jim Durham, Road Captain
B.K. Ellis
Historian, Atlanta Chapter

WEB MASTER'S ARTICLE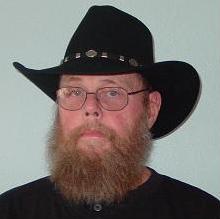 Atlanta Chapter Web Page
Due to a review of our web page by national H.O.G., I have had to do some changing. I will no longer list chapter members' birthdays on the web page. They will still be in the HOGWASH and on the web page in the HOGWASH Print as Mailed. I had to move the HOGWASH Archives and the HOGWASH Print as Mailed to a password-protected page. You will need a UserId and password to access these pages. I will print the UserId and password in the HOGWASH each month so you will have access to these pages. This is security protection for our members who names and email addresses appear in past and/or current publications. This does not apply to chapter officer/road captains per national H.O.G. This information is for Atlanta Chapter members ONLY and is not to be disseminated to NON-Chapter Members. These changes only apply to the web site. The HOGWASH publication will remain the same.
Keep Email Address Updated!
If you have updated your e-mail address, PLEASE send me your new address. I get several undeliverable e-mail messages each time I send a message updating members on up coming or changed events. Please, keep you e-mail address up to date and stay informed! E-mail me at hog@bellsouth.net. Thanks!!
B.K. Ellis
Web Master, Atlanta Chapter

POTPOURRI
Pig Ride Legend

One pig - steady cruising rides of relatively short distance, easy on the throttle, few curves, etc.
Two pigs - a bit longer or have some curves but nothing too challenging.
Three pigs - the ride should be of moderate difficulty.
Four and five pigs - rides with a high number of curves, long distance, saddle time, road conditions, speed, and weather.

MEMBER'S ARTICLE
Old Harleys Never Die

Have you seen Chuck Fuller's new ride? Well, it's not exactly a "new" ride. It's a 1967 Shovelhead that Chuck recently put back on the road. The bike has been in Chuck's family for 20 years. The Shovelhead, introduced in 1966 produced 60 hp ( 74 cubic inch / 1200cc). Chuck's bike has electric start, which had been introduced two years earlier on the 1965 Electra Glide. His bike also has a slight oil leak which was also standard on the Shovelheads.

Mark Redmon, Chapter Member

ROAD TRIP
Cave Springs Pig Out Festival -- September 12
We will ride to Cave Springs, GA to participate in a Bug Run, BBQ tasting and 50/50 drawing. (Entrance fee $15.00). Enjoy a day at the park filled with BBQ tasting of five different places, live music, soap making, blacksmiths, knitting, antique tractor show, etc. Hope to see all of you.
Karen Mathiasen, Road Captain
Week Day Ride -- September 22
Let's have a Screw Tuesday and go for a ride. As long as the weather is clear, the roads are ours. Weekdays are great for less traffic. Our options are wide open! Back roads to our destination and the glow that we are having fun while others are working for the money. Heck call in sick. I'll get a Doctors' excuse! September 22, 2009
Diana Bodden, Road Captain

ROAD TRIP RECAP
Saddle & Paddle Recap
I just wanted to take a minute to add to what Fashion wrote about the Saddle & Paddle. We took off Saturday morning with almost 40 bikes headed to Nantahala to do some rafting. I want to thank the following road captains: Ed Chowning, Diana Bodden, Andrea Oparnica, Fashion, Steve Magel & Erik Grandowski. Without them this ride would have been hard to do. We divided up into three different groups for safety; however, we managed to stay relatively close together. I was fortunate enough to ride with one of my closest friends whom I've known since the 7th grade and his wife. He rented a Harley, especially for this ride, and he captained a raft for me again this year and like me last year he got launched out of the raft. After we rafted, we rode over to Fontana Village. I later found out that the road we were on for this is called the "Hellbender."
Let me take a second to thank Lacey Piper, group sales for Fontana for doing such a great job assisting me in arranging this. I think everyone really enjoyed the accommodations, and it had a great pool to gather at and it was probably good to swim in as well if it wasn't the coldest weekend seen in a long time in July, but I'm not complaining.
On Sunday morning, we had a wonderful breakfast at the lodge and took off to the Cherohala with a short stop at the Deals Gap store. When we reached the highest point on the Cherohala there was a young fellow there with his Dad that was nice enough to take the groups picture, and I plan on sending him the picture, he took with a photographer's patch in a frame. From there we had a good meal at the Tellicafe in Tellico Plains, TN and then a smaller group of us rode through the Ocoee Valley and saw how the professional rafters do it. I think everyone in that group arrived home around 6:00 P.M. Sunday night. It was a great weekend. If you've never been on an overnight ride, make every effort to do it, you really get to know your HOG brothers & sisters and develop some close relationships on these rides. We have one coming up in October and one in November.
Bobby Conway, Road Captain
Saddle and Paddle Recap
I, Karen Mathiasen, (A.K.A. Fashion) have become a certified Paddler aboard the Drowned Hog's Raft.
This is my story. There were six of us in the raft and then there was one. I was still in the raft and clueless as to how everyone fell out. Then I was holding onto my cousin Rebecca's leg. I was unable to get her back in the raft, so I had to let her go. I heard Pete gasping for air. I was so scared. Rebecca goes under the water, and I could not find her. I was screaming her name. She suddenly appears with a paddle. Then I was trying again to get her back in the raft again. I was not strong enough to lift her in. Glen appears out of nowhere and yells to Rebecca "let go, I got you" and then he pulls her out of the water and into their raft.
I could finally breathe. I was shaking horribly but at least I had Rebecca's paddle with me now. I frantically was trying to get to the shore when Luke "Sky Walker" walks into the ice-cold river and grabs my paddle and pulls me to safety. So I can honestly say I have literally been up or down the river without a paddle.
This is my story and I Would Do It Again.
I, Rebecca Brinson, (A.K.A. Karen's cousin) have become a certified Paddler aboard the Drowned Hog's Raft.
This is my story. OK, we have been paddling for hours, and we are almost home, just a few glitches, nothing major. I am thinking this was very easy when suddenly we look up and WHAM this huge rock hits us. I tumble out of the boat. Karen is holding on to my legs, which is making my head go under. I think that I'm doomed. Then she lets go and away I go. The current is strong, so I can't stop myself. I'm thinking dang, we have been avoiding rocks all day, and now I need one. Where did they all go? After going under a number of times, I spot Karen all alone in the raft, I wasn't the only one to bail. I grabbed onto the raft, but I was too tired to get in. I hear someone saying "LET GO LET GO " so I let go. All of a sudden, I am scooped up and in a raft. I'm saved. Thank God I have survived.
Would I do it again? You bet I would! Thanks everyone for a most enjoyable time. You are all great people!
I, Diana Bodden (A.K.A. Bullet) have become a certified Paddler aboard the Drowned Hogs Raft. Suddenly, the boat shifted and boom, we were in the water. Moments ago we were laughing and terrorizing other rafters. Now we were scrambling to float. What a crazy feeling and how much can go through your head at one time. The main thing I remember was what a great bunch of friends I had in this group. They were all there worried and helpful for my situation. Even people I had not spent time with, where there helping and making sure I would survive. I cannot express how much everyone helped me on that wild ride. I loved the journey and would gladly do the fun rafting part again and again. The riding and the rafting were so much fun, even the wild stories afterward. The entire weekend was truly a fun event with good friends. Thank you all that helped me that day!

ADVERTISING IN THE HOGWASH
Atlanta Chapter is accepting business and personal advertisements for the HOGWASH! What a great way to promote your business, organization, service or personal information to all Atlanta Chapter members each month!
For advertising rates please click HERE.
Please contact Rene' Durham at 770-944-1340 for more information or to place your ad today!

TENTATIVE EVENTS SCHEDULE
ATLANTA CHAPTER
January 2009
01 Tommy Tyner/Good Luck Ride
05 HOGWASH Articles Due
06 Atlanta Chapter Business Meeting
11 Bone Garden Cantina
15 Atlanta Chapter Monthly Meeting
17 HDA General Manager's Ride
20 Gumbeaux's
24 Great American Motorcycle Show Ride
February 2009
03 Atlanta Chapter Business Meeting
05 HOGWASH Articles Due
14 Valentine's Ride
19 Atlanta Chapter Monthly Meeting
21 Mardi Gras Ride
22 Fat Cats
March 2009
03 Atlanta Chapter Business Meeting
05 HOGWASH Articles Due
05 Julians Social Daytona
07 New Member Lunch Ride
15 St. Patty's Ride
17 St Patrick's Day Ride
19 Atlanta Chapter Monthly Meeting
21 Cherry Blossom Festival
28 Hawg Heaven BBQ
April 2009
04 Movie Night
05 HOGWASH Articles Due
07 Atlanta Chapter Business Meeting
11 Blind Dog Poker Run
16 Atlanta Chapter Monthly Meeting
17 Angel City Rally
18 Mountain Ride
24-26 NC Rallies
25 Police Memorial Ride
25 Top Gun Ride
26 Lil' Stirgus Ridle
27 Breakfast Ride
May 2009
02 Experienced Rider's Course
02 Blue Ridge Scenic RR
05 HOGWASH Articles Due
05 Atlanta Chapter Business Meeting
09 Renaissance Festival
10 Mother's Day Ride
15-17 Charleston, SC Ride
21 Atlanta Chapter Monthly Meeting
25 A Sticky Ride
30 Ladies Only Garage Party and Ride
31 Bullock House
June 2009
02 Atlanta Chapter Business Meeting
05 HOGWASH Articles Due
05-07 Retreat Ride
06 Chapter Work Day
09 Lazy Day Lunch Ride
13 Chapter Picnic
13 Ride to Chapter Picnic
14 Dillard House
15 Shane's Rib Shack Social Carrollton
18 NO Atlanta Chapter Monthly Meeting
20 State Market Grill
20 Movie Night
21 Father's Day Ride
24 Bug Run to Bike Night
27 Impromptu Ride
29 Million Mile Monday Dragon Ride
29 Shane's Rib Shack Social Carrollton
29 Shane's Rib Shack Social Acworth
July 2009
04 Dale Moorefield Memorial Ride
04 Villa Rica Fireworks Ride
05 HOGWASH Articles Due
07 Atlanta Chapter Business Meeting
11 Atlanta Chapter Monthly Meeting
18-19 Saddle & Paddle
20 Shane's Rib Shack Social
25 Bikes & Beauties Contest
26 Bikes for Boobs Poker Run
August 2009
04 Atlanta Chapter Business Meeting
05 HOGWASH Articles Due
08 Movie Night
12 Birthday Ride
15 LOH Wrench 101
17 Shane's Rib Shack
20 Atlanta Chapter Monthly Meeting
22 Little River Canyon
27 GA State Rally Ride
27-29 GA State HOG Rally Helen, GA
September 2009
01 Atlanta Chapter Business Meeting
05 HOGWASH Articles Due
12 Hogs on the Farm
15 Birthday Ride
17 Atlanta Chapter Monthly Meeting
19 Copper Head Lodge
21 Shane's Rib Shack
26 Cave Springs Ride
October 2009
05 HOGWASH Articles Due
06 Atlanta Chapter Business Meeting
09-11 Fall Leaf Ride
12 Columbus Day Ride
15 Atlanta Chapter Monthly Meeting
24 Mountain Ride
25 Chiaha Arts Festival
29 Haunted House Run
November 2009
03 Atlanta Chapter Business Meeting
05 HOGWASH Articles Due
07 Signal Mountain Ride
16 Shane's Rib Shack
19 Atlanta Chapter Monthly Meeting
26 Happy Thanksgiving
December 2009
01 Atlanta Chapter Business Meeting
05 HOGWASH Articles Due
11 Christmas Social
12 Toy Ride
17 NO Atlanta Chapter Monthly Meeting
25 Merry Christmas

This is a member only page. Must have UserID and Password.
See calendar page of your HOGWASH for UserID and Password.

This is a member only page. Must have UserID and Password.
See calendar page of your HOGWASH for UserID and Password.

Information... Rene'
Content...B.K. Ellis

H.O.G. CHAPTER ONLINE PRIVACY STATEMENT
Personal privacy and security of information are mutual concerns of H.O.G., its members, and visitors to Atlanta Chapter web site. This Statement explains H.O.G.'s Internet policies and security measures relating to personal privacy and information security.

The Atlanta Chapter collects and stores the following information about you when you visit the Atlanta Chapter web site: the name of the domain from which you access the Internet (for example, aol.com, if you are connecting from an America Online account); the date and time you access the site; and the Internet address of the web site from which you linked directly to our site. The chapter uses this information to measure the number of visitors to the different sections of its site. This helps H.O.G. to make its site more responsive to its members and prospective members.

H.O.G. will not obtain personally identifying information about you when you visit our site unless you choose to provide such information. If you choose to send e-mail, registration, or other personal information over the Internet, you do so voluntarily.
The Atlanta Chapter will not disclose personal information provided to it except as follows:

At your request, which may be oral, in writing, by telephone, electronic or other means we recognize;

To assist H.O.G. in evaluating its programs and to continue to improve the quality of your on-line and membership experience;

When disclosure is required by law, such as pursuant to court order, subpoena, legal process or government agency examination or investigation, or to protect or enforce our rights;

To companies that perform services for H.O.G. in connection with your membership, such as data processing and financial transaction processing companies and agencies;

To Harley-Davidson affiliated companies and carefully selected third parties for their own use to provide products and services, or other opportunities to you, unless you have instructed us in writing not to do so; and

In connection with Harley-Davidson corporate due diligence and audits.
By your use of and connection to our web site, you understand and consent to this privacy statement. If for any reason you are concerned that the personal or member information maintained by H.O.G. is not correct or if for some reason you believe H.O.G. has not adhered to these privacy principles, please notify us by calling 1-800-CLUB-HOG.


View Our Guestbook
Sign Our Guestbook
Please sign our Guestbook!



Guestbook Disclaimer
The guestbook on this site is not a secure comment page. Information that you submit, unless you choose to make them private, can be read by others. The only require information for you to submit a comment is your name and the comment. Your name need not be your full name. A nickname is acceptable also. Thank you.

Updated 8/23/2009