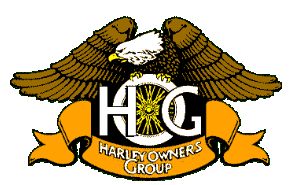 Atlanta Chapter
Chapter Number 0788

Welcome to the Atlanta Chapter's Website. Harley-Davidson of Atlanta established the Atlanta Chapter on September 19, 1985. We are the oldest H.O.G. Chapter in Georgia. All of the officers hope you will take a look around and enjoy your stop here. Be sure to check out the Calendar. We try to keep a good variety of rides and events to fit into everyone's schedules. If you are a local or just passing through town and have any questions feel free to contact any of the Officers. If you are interested in joining the chapter, we have membership applications available here on the site. We are here to "Ride and Have Fun" and hope you will come out and join us soon.
Atlanta Chapter Officers

Sponsored By:
Harley-Davidson of Atlanta, Inc.
501 Thornton Road
Lithia Springs, Georgia 30122
770-944-1340
Sunday
12 Noon to 5:00 PM
(Service Department Closed)
Monday Closed
Tuesday - Wednesday
9:00 AM to 6:00 PM
Thursday
9:00 AM to 8:00 PM
Friday - Saturday
9:00 AM to 6:00 PM
Harley-Davidson of Atlanta's
Web Page

Enter Here
HOGWASH
Official Newsletter
Atlanta Chapter, Inc.
Chapter Number 0788

March 2009 Issue

PLEASE use your Back Button to return!
PLEASE use your Back Button to return!


Atlanta Chapter, 2009



Event Schedule

Atlanta Chapter events are considered "CLOSED" unless otherwise noted!



Fat Cats
Meet: 11:00 AM
HDA
Leave: 11:30 AM
Road Captain: Bobby Conway
Ride Rating: 2-Pigs
Rider's Reward Event
March 3, 2009
Atlanta Chapter Business Meeting
Meet: 7:00 PM
La Salsa Mexican Restaurant
411 Maxham Road
.4 mile East of Thornton Road
All Members Welcome
Rider's Reward Event
March 5, 2009
HOGWASH Articles Due
March 5, 2009
Julian's Social
Meet: 5:00 PM
Julian's
88 S. Atlantic Ave (A1A)
Ormond Beach, FL
Rider's Reward Event
March 7, 2009
New Member Lunch Ride
Meet: 10:30 AM
HDA
Leave: 11:00 AM
Road Captain: Bobby Conway
Ride Rating: 2-Pigs
Rider's Reward Event
March 15, 2009
Pre St.Patty's Day Ride
Meet: 11:00 AM
HDA
Leave: 11:30 AM
Road Captain: John Morgan
Ride Rating: 2-Pigs
Rider's Reward Event
March 17, 2009
St. Patrick's Day Ride
Meet: 11:00 AM
HDA
Leave: 11:30 AM
Road Captain: Chris Robey
Ride Rating: 3-Pigs
Rider's Reward Event
March 19, 2009
Atlanta Chapter Meeting
Meet: 7:00 PM
Willamson Bros. Bar-B-Q
7040 Consourse Parkway
Douglasville, GA
Between Hooters and Craker Barrel
Rider's Reward Event
March 21, 2009
Cherry Blossom Festival Ride
Meet: 8:30 AM
HDA
Leave: 9:00 AM
Road Captain: Bobby Conway
Ride Rating: 3-Pigs
Rider's Reward Event
March 21, 2009
GM Ride Ride
Meet: 10:30 AM
HDA
Leave: 11:00 AM
Road Captain: Jeff Eubanks
Ride Rating: 2-Pigs
Rider's Reward Event
March 22, 2009
2009 Multi-Chapter Picnic Planning Meeting
Meet: 3:30 PM
Williamson Bros. Bar-B-Q
7040 Concourse Parkway
Douglasville, GA
Rider's Reward Event
March 28, 2009
Hawg Heaven BBQ Ride
Meet: 11:00 AM
HDA
Leave: 11:30 AM
Road Captain: Karen Mathiasen
Ride Rating: 3-Pigs
Rider's Reward Event
Experience the Atlanta Chapter
in 2009
Ride and Have Fun!

EVENT STATEMENT
Chapter activities are conducted primarily for the benefit of H.O.G. chapter members. There are three categories of activities, all activities are identified as follows:
Closed events are those chapter events which are open to chapter members and one guest per member.
Member events are events that are open only to H.O.G. members.
Open events are those chapter events which are open to chapter members, national H.O.G. members and other guests as desired.
If you are interested in becoming a H.O.G. member, contact Rene' Durham, or call 770-944-1340

MISSION STATEMENT
Atlanta Chapter provides members with exciting, safe, organized riding activities and social events to expand horizons, fulfill dreams, and create lifelong memories through personal relationships forged in iron and steel.

MEMBER BENEFIT CHANGE
NEW RIDER'S REWARDS PROGRAM
General Manager Harley-Davidson of Atlanta
I want to take a moment to let you all know that Harley-Davidson of Atlanta has launched a Rider's Rewards Program. This program is designed to reward those customers who are most deserving. Consequently, customers who do more business with Harley-Davidson of Atlanta will reap more benefits as a result of the program.
The Rider's Rewards Program will be available to our entire customer base, including our Chapter members. The Rider Rewards Program will be included FREE OF CHARGE as a part of active chapter membership. For non-chapter members there will be a cost to be a member of the Rider Rewards Program. Non-chapter members will have to acquire their Loyalty card for $9.95 annually or $29.95 for a lifetime membership.
The program is a way for Harley-Davidson of Atlanta customers to earn credit toward future purchases. Each time you make a purchase in MotorClothes, Parts and Accessories and the Service department you will earn a percentage back of every dollar spent. Moreover, points will be earned on qualifying merchandise only. Chapter members will also receive points for their participation in Chapter or dealership sanctioned events and functions (e.g., chapter meetings, chapter rides, socials, volunteer time, etc.).

DIRECTOR'S ARTICLE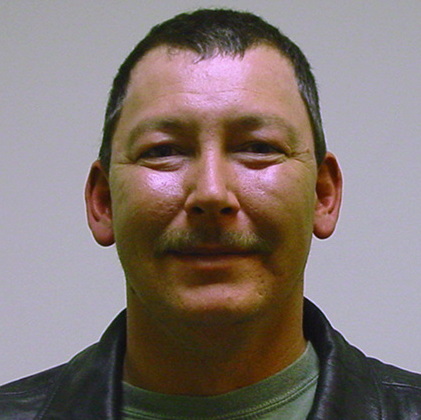 DIRECTOR'S ARTICLE

Can you see it? It's just over that next ridge, warm weather is fast approaching. Are you ready? Is your bike ready? 2009 is going to be another busy year for the chapter. If you joined the chapter in the last few years and have yet to make it out to a chapter event, now is the time to start your planning. I know that the interesting articles here in the HOGWASH are enough to persuade anyone to join our chapter but isn't the main reason you joined, sitting out in the garage just itching to get out and lay down some miles? I know there are a lot of new riders who have joined when they purchased their H-D from the dealership; you might not feel comfortable jumping right into a group ride with people you don't know. If this is the case give me or one of the other officers a call, corner us up at a meeting, just let us know. We had in the past either put together a Group Riding class or got a couple of members together so new riders can get comfortable riding in groups, all you need to do is ask. The officers are here to make sure your experience with the chapter is the best it can be. Maybe your schedule just hasn't allowed you to join in; I know there are a lot of members out there, like me, who work weekends. I try to do a ride at least every other month during the week, do we need more? You have the kids or grand kids on the weekends, and you just can't bring yourself to buy that double seater sidecar, bring them along in the cage. Our motto is to Ride and Have Fun, but it's also about the people. We are not only a riding group but a social group. The members not only come out to ride but also come to hang out with their friends. They also come out to eat; we definitely go to a lot of good restaurants. I'm asking that every member come out to at least two events this year. It can be meetings, socials or one of the many rides we will have. If after two events you feel something is lacking, you don't feel that this is the group for you, or that I'm full of it and don't have a clue what I'm talking about (which is probably true) just let me know. Don't make me call you personally and beg, you wouldn't like it; it's not a pretty site but I will do it.

I want to get feedback on a thought I had. I would like to see how many of you would be interested in a pre State Rally Ride. I'm thinking about doing a Southern High Road's ride the week of the Rally. We would leave out Tuesday, August 25, head up to Franklin, NC, do some riding in NC and TN and spend Wednesday night in Bryson City, NC Wednesday night and head to Helen on Thursday. If you're interested in taking the week off and doing some serious riding, please let me know.

Chris Robey
Director, Atlanta Chapter

ASSISTANT DIRECTOR'S ARTICLE
ASSISTANT DIRECTOR'S ARTICLE
I hope everyone is doing well and getting as excited about the riding season as I am. Of course I say that as I look down at my computer and "Weather Bug" tells me that its 16 degrees outside, however, looking at the forecast it's going to be 67 degrees this weekend. Even so, either way I'm charged up about riding and really charged up about the enthusiasm that I felt in last night's business meeting. I remember times when there were only five or six people in a business meeting, last night, there were 12 people and all were charged up about this year. Our member ship roles are rising, and we want them to rise even more. With that in mind if there is someone you know that might be interested in becoming a member, invite them to a meeting, ride, or any type event. Also, and maybe even more important if you know a member who has not come around in a while or not renewed their membership till them we miss them and would love to have them back. Either way, my philosophy is, "The more the merrier." I also want to shift gears and keep you guys informed about the state rally. I know that until I became a member of the committee I did not realize how important "pre-registration" was and is. The committee starts with a very limited budget, the pre-registration is what gives us our operating money, so the more people you have preregistered the more money you have for bands, events, and any other things you might need. It would seem that you wouldn't need a lot of money, but you do and of course the more money you have the more you can offer attendees. We are about to have our second meeting, and it looks like there will be a big party on Friday night with a good cover band (TBD) and we are working on the possibility of on Friday afternoon having a pig roast at Copperhead Lodge, this is in the talking stages right now, though. We are also looking into the possibilities of a parade of bikes and flags on Saturday afternoon and of course the bike games will be Saturday afternoon prior to the parade. Oh and our chapter is probably going to sponsor the Saturday night entertainment which will be music with pictures from the rally rolling through while we present awards for the weekends' winners. I hope all this has excited you as much as it has excited me.
Oh, and please mark your calendars for April 11. We are having a poker run, and I will need lots of volunteers, we will be raising money to sponsor our "Southeastern Guide Dogs" dog, which we can name. Anyway, I can't wait to ride.
Bobby Conway
Assistant Director, Atlanta Chapter

SECRETARY/TREASURER'S ARTICLE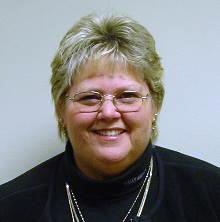 February 19, Chapter Meeting
2009 Georgia State HOG Rally
Mark your calendars for the 2009 Georgia State HOG Rally which will be in Helen, GA, August 27, 28 & 29. This year we have three Atlanta Chapter members on the rally committee, Bobby Conway (Security Coordinator), Erik Grandowski (Media/PR) and me, Rene' Durham (Treasurer). We are always looking for new ideas and events. If you have any suggestions, please contact us, we are here for you. Let's make this rally better than the last.
Please ride safe and responsible,
Rene' Durham
Secretary/Treasurer, Atlanta Chapter

HEAD ROAD CAPTAIN'S ARTICLE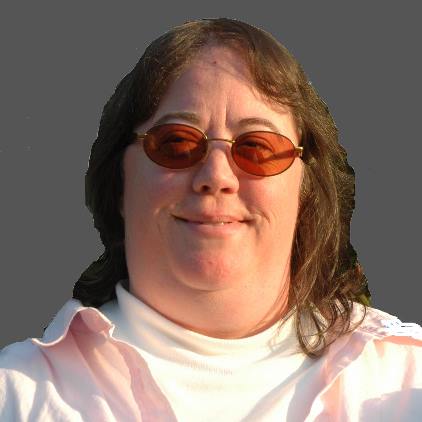 Wanted Road Captains - and Ride Suggestions
We have dates available for fun rides. If you have a suggestion but don't want the hassle of organizing a ride, let us know and we will do the dirty work, while you enjoy the ride. Email me ride suggestions. No ride is too big, too small, too long, or too short. I can handle it all! Yeah come on, let's do it!
Group Riding Basics - Part Two of Three:
Lane Changes and Passing:
• On a multi-lane highway, the double row staggered formation will normally be maintained.
• The Lead Road Captain will hold his or her position and signal for a lane change.
• All riders will hold their positions and pass the signal to the rear.
• The Rear Road Captain will change lanes at the first safe opportunity, protecting the lane for the group and allowing the Lead Road Captain to see that the lane is clear and protected.
• We then change lanes using the "follow the leader" approach. The Lead Road Captain will change lanes first followed by all other riders moving from the front to the rear of the group.
• NOTE: ALWAYS make a HEAD CHECK before you begin the lane change, and maintain safe distances. There are times it will not be possible for the entire group to change lanes as above. When this situation arises, the Road Captain will signal for a turn, and signal the group with one finger extended into the air. This indicates that changing lanes as a group is not possible. The Road Captain will then change lanes when safe to do so. Everyone signals, head checks, and changes lanes front to back, as individuals, when safe to do so. Should the group become separated, regroup when it is safe to do so. Please use known good safety practices, INCLUDING HEAD CHECKS.
• On a two-lane road with two-way traffic (one lane each way), a single file formation should be used when passing other vehicles. On occasions, the Lead Road Captain may continue in the passing lane, while safe to do so, allowing other riders to see that the way is clear for them to continue the group passing maneuver.
• If for any reason the group becomes separated, merge safely back to the pack, returning to your original position, using known good safety practices. Don't feel it's necessary to break the world land speed record in trying to catch up. The Lead Road Captain will be aware and adjust accordingly.
• NOTE: Be certain the road is clear, and always make a HEAD CHECK immediately prior to initiating any maneuver which may cause you to cross other road users. The Road Captain, your mirror, or what you saw just a second ago is no substitutes for your own eyes and good judgment! Please remember that YOU, and ONLY YOU, are RESPONSIBLE FOR YOUR SAFETY. Also, that when dealing with our four wheeled friends, you will never win a contest against them. It won't do any good to be "Dead Right."
Happy Trails,
Diana Bodden
Head Road Captain, Atlanta Chapter

SAFETY OFFICER'S ARTICLE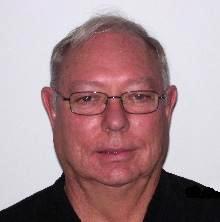 Are You Neutral or in Gear?
If you are at a traffic light waiting for the light to change, your bike should be in gear. You never know if the car approaching you from behind is aware of your presents or not, especially if a vehicle is in front of you—making the vehicle behind less capable of seeing you.
Keep it in gear, not neutral so you can move out of the way of oncoming traffic if you have a need to do so.
Remember the use of cell phones or other distractions at traffic lights make them a hazard.
Make sure you are in gear!
P.S. — A special thanks to all of you for the BIG basket of fruit during my stay in the hospital. Please continue to keep us in your thoughts and prayers! I hope to see all of you soon.
Jim Byrd
Safety Officer, Atlanta Chapter
Please Don't Drink and Ride!
Friends Don't Let Friends Ride Drunk!

ACTIVITY OFFICER'S ARTICLE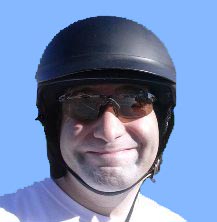 Dreaming of Helen
When I daydream, my eyes glaze over, the computer screen becomes a static blur as my mind drifts off to another place…that's when I think of Helen.... those luscious curves, bodacious mountains and sultry valleys make me think of better times, and my upcoming ride in August. I suddenly hear a snap, and am awakened from my lustful trance. My beautiful wife is standing in front of my desk. She lovingly dabs the drool from the corner of my mouth with a tissue and sweetly asks: were you dreaming about Helen again? Well, were you? I sheepishly nod my head and she stares at me for a long second; smiles and responds "So was I!"
Now before anyone gets the wrong idea, we were talking about riding in the North Georgia Mountains to Helen, the Bavarian inspired town that happens to be the host of the 2009 Georgia State H.O.G. Rally. In the mountains, places like Amicalola, Dahlonega, Suches, and Blood Mountain are part of the everyday riding vocabulary. If you are unfamiliar with these places, you need to plan a trip to the Georgia State Rally on August 27 and get acquainted with some of the best riding in the Southeast.
For those who know the region, you probably daydream often about those easy, long sweeping turns that bring a smile to your face, the hairpin curves that make the hair on your neck stand up, or stretching your legs at one of the many beautiful scenic overlooks. No matter what your riding style or experience level, there is a beautiful route with your name on it! For those not familiar with the thrill of cruising these great roads, here's a little introduction.
First, let's start off with Helen, Georgia. If you have never visited, check out their link on the state rally website; it's truly a little slice of Bavaria plunked down in North Georgia. The town has plenty of restaurants and taverns serving German cuisine (of course) and many other delicious foods all at different price levels. If shopping is your vice, there are hundreds of shops to explore all within walking distance from the host hotels. In between rides, enjoy some of the local attractions such as helicopter tours, tubing, mini-golf, and hiking to name a few.
Outside of Helen, there are other great towns to visit, such as Dahlonega, which boasts a picturesque town square and the state gold museum located in the historic courthouse. Dahlonega was the pinnacle of the gold rush days in the 1800's, and there are still active mines where you can take your chance at panning for riches. Who knows, you might sift enough to purchase that '09 Ultra Classic!
Further out, the town of Suches offers US 129, also known as "Georgia's Dragon," a very curvy and exciting road to test your skills. Also, there's a motorcycle only resort that also happens to be a really good lunch spot. These destinations are a small sample of the many towns you can ride to and enjoy from the Georgia State Rally.
In addition to the great roads and quaint towns, there is spectacular natural beauty to be seen. Nestled in the Chattahoochee National Forest is Amicalola Falls Lodge and State Park. While the lodge is a great place for breakfast or lunch, the 729-foot waterfall is truly a sight to be seen.
North Georgia has plenty of natural wonders to see, whether you stop to soak it in, or simply cruise by all the surrounding beauty as the throaty rumble of your Harley Davidson is gently muffled by the tree canopy overhead.
If you are planning your trips for 2009, be sure to put the Georgia State H.O.G. Rally on your list. The lodging is affordable and there's plenty of selection ranging from hotels and cabins to RV parks and campsites. Whether you're a hardcore rider looking for lots of challenging roads and long saddle time, or a casual rider who gets lost in the culture and nature around you, Helen and the 2009 Georgia State H.O.G. Rally has something for everyone.
Therefore, when no one is looking, close your eyes for a moment and dream of Helen…Don't worry, I won't be jealous.
Erik Grandowski
Activity Officer, Atlanta Chapter

HEAD PHOTOGRAPHER'S ARTICLE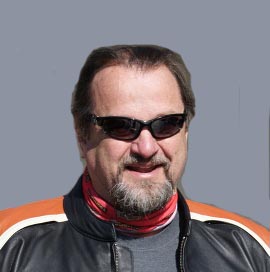 Meet Chuck Fuller - Head Photographer
Hello all, thanks for having me as your Chapter Head Photographer. I'll do my best to document our events with your help so, please send me your pictures.
I've been a national H.O.G. Life member since August 1990, and an Atlanta Chapter member since 2006. I've been riding motorcycles all of my life and purchased my first Harley in 1971 (1951 FLH) at the age of 18. I enjoy nothing more than going out and riding my 1992 Heritage.
My "sweetie" Melissa also loves riding her 2007 Softail Deluxe. We are both looking forward to being more involved and going on more rides with our new friends!
Chuck Fuller
Head Photographer, Atlanta Chapter