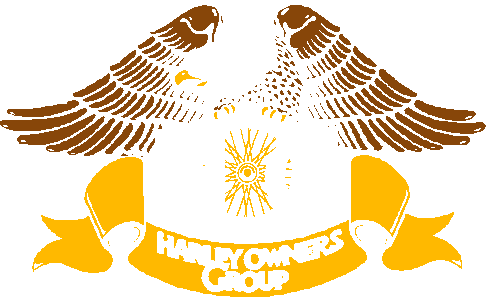 PLEASE use your Back Button to return!
Our Sponsor
Official News Letter
Chapter Officers
Event Schedule
Event Event Statement
Special Report
Director's Report
Ride Director's Report
Ladies of Harley Report
Safety Officer's Report
Tom Singerfoos, Ride Captain
Road Trip
Been There Done That
Local Weather
2000 Tentative Event Schedule
Archives
H.O.G. Chapter Online Privacy Statement
E-Mail Addresses
Guest Book
PLEASE use your Back Button to return!

Sponsored By:


Harley-Davidson of Atlanta, Inc.
501 Thornton Road
Lithia Springs, Georgia 30122
770-944-1340

HOGWASH
Official Newsletter
Atlanta Chapter, H.O.G. Inc.
Chapter Number 0788
February 2000 Issue
Hot-Line Number!
770-908-3435



February 2000 Event Schedule
Atlanta Chapter, H.O.G. events are considered Open unless otherwise noted!
February 10, 2000
Atlanta Chapter, H.O.G. Business Meeting
Meet: 7:00 PM
Cayto's

February 12, 2000
Sweetheart Lunch Rice
Meet: 10:30 AM
Harley-Davidson of Atlanta
Leave: 11:00 AM
February 14, 2000

Happy Valentines
February 17, 2000
Atlanta Chapter, H.O.G. Chapter Meeting
Meet: 7:30 PM
Harley-Davidson of Atlanta

February 20, 2000
Taco Mac Ride
Meet: 10:30 AM
Harley-Davidson of Atlanta
Leave: 11:00 AM

Event Statement
Chapter activities are conducted primarily for the benefit of H.O.G. chapter members. There are three categories of activities, all activities are identified as follows:
Closed events are those chapter events which are open to chapter members and one guest per member.
Member events are events that are open only to H.O.G. members.
Open events are those chapter events which are open to chapter members, national H.O.G. members and other guests as desired.
If you are interested in becoming a H.O.G. chapter member, contact Atlanta Chapter, H.O.G.

SPECIAL REPORT
The Service HOG!
Get ready for Daytona and Spring! Come in for service and charging system check. If you need a new battery or parts for charging system, you will receive 20% off parts. Service Department Only. Call Mike Redd or Phil King for an appointment.

DIRECTOR'S REPORT
The Head HOG!
Boy we started off with a bang this year. We had a great ride on January I to Buckners and then January 15th to Cave Springs.
We had a very productive officer/business meeting where we laid out a tentative ride schedule through June. Each month at the business meeting we will add one to two months to the schedule trying to keep it 5 to 6 months ahead to help everyone in their plans. Don't forget to look at March for consecutive Friday rides in case you are one of the ones not available on the weekends. Our Ride Director, Steve Johnson is putting this on. Steve will be coordinating all the rides and his wife Sharon Johnson will manage the hotline.
I received an email from one of our members in reference to if a ride gets canceled. It has been the practice in the past not to cancel any rides. But, I never say never. We have a procedure in place. This is what the hotline is set up for. If by some reason the ride were canceled it would immediately be placed on the hotline through the Ride Director. It would be placed there as soon as possible, hopefully long enough for everyone to check before the meeting times. But if you don't like listening to a machine, then feel free to contact the person that is in charge of the ride. This will be detailed in the article announcing the ride in the newsletter and on the calendar. All officers' home phone numbers are published in the newsletter. If you have a doubt and your worried about it give that person a call.
Activities Officer Mike Volk is working on two new grand prize opportunities for the chapter members. It is going to involve attending the monthly chapter meeting and also participating in the chapter rides. It will run from the January meeting to November and drawings will be at the November meeting. Mike will announce the details at the next meeting and I assure you that you will not be disappointed.
If you have not been active in the Chapter, now is the time. You don't want to miss out. If you know of anyone else make sure they get the word and start attending the meetings and the rides.
We are going out this year to raise the participation in chapter events. L.O.H. Officer, Tommye Sigerfoos and Assistant Director, Jimmy Stephens will be setting up a Welcoming Committee that will personally contact each new member.
Please check the newsletter for motel reservations on over night trips. When we are able to block off a set of rooms for the ride we have a deadline that is published that must be met in reserving your room. We will put forth every effort to get this information out as soon as possible.
Dan Gardiner
Director,
Atlanta Chapter, H.O.G.

Ride Director's Report
Upcoming Rides in February and March
In February, our business meeting will be on the 10th at 7:00 PM at Cato's Restaurant and our February Chapter meeting will be on the 17th at 7:30 PM at the shop. We have 2 lunch rides scheduled this month. On the 12th at 11:00 A.M. from the shop, Ride Captain Dick Cadou will lead a ride to the Longhorn in Douglasville. On the 20th Activities Director Mike Volk, will be leading a ride from the shop at 11:00 A.M. to the Taco Mac in Douglasville. (They have "Harley ONLY" parking there on Sundays). FYI, in March there will be five Friday, impromptu lunch rides...more on these next month. On the 18th there will be a "Skirt-the-Border" West Georgia Ride, meeting at the shop at 8:45 A.M. and leaving at 09:00. This is a "HARD-TAIL" ride to be led by Ride Captain Dick Cadou. On the 26th, Ride Captain Tom Sigerfoos will be leading a lunch ride to Bulloch House, more on these and more next month.
Steve Johnson
Ride Director,
Atlanta Chapter, H.O.G.

LADIES OF HARLEY REPORT
Your LOH Officer
Our Chapter Officer's meeting in January was very productive and exciting. There are several LOH sponsored rides and events planned.
I am looking forward to a great year as the Ladies of Harley Officer for 2000. In addition to the regular LOH duties, Jimmy Stevens, our Assistant Director and I will be organizing a Welcoming Committee for all the new members joining our chapter this year. We value all member input and ideas and welcome those who are interested in volunteering to help us with this new committee. Please feel free to contact me by phone (770) 971-4467 or email, rkmama@aolcom.
I would also like to encourage those members who are new to the chapter or new riders, to make it a point to join us on a few rides this year. It is our policy for the group to ride at the comfort level of the least experienced rider. If you are riding with us for the first time, let the ride leader know at the safety briefing that you are a new to the group or perhaps a less experienced rider, so that we may adjust to your comfort level. I remember how nervous I was on my first ride with a group, but I was welcomed and made to feel cared about and most of all I felt safe. We want everyone to have a safe and fun time.
Remember..."The more you know the better it gets".
Tommye Singerfoos
Ladies of Harley Officer,
Atlanta Chapter, H.O.G.

SAFETY OFFICER'S REPORT
The Safety HOG!
Hello Atlanta Harley Owners Group. January 2000 has come and gone and I hope each of you have had an occasion to 'Harley Ride' in this New Year. I was able to ride to Cave Springs with our H.O.G. on January 15, 2000 and enjoyed our chilly group ride. As safety officer I will try to include a safety fact in each newsletter. My goal is to help this to be a safer year for all Atlanta H.O.G. members.
One of the most important factors in safe motorcycling is the traction between the tires and the road surface. The amount of traction changes due to many controllable and uncontrollable factors. Some of these are the outside temperature, tire temperature, tire pressure, tire tread, road surfaces, and road conditions. Under ideal conditions each of these would be at the greatest level possible. When traction is lost between the tire and the road for any reason, you are out of complete control of your motorcycle and increase the chance of going down. During this time of year when temperatures are somewhat colder, it takes longer to reach maximum traction due to tire temperature. Rubber tires have the best traction at a certain temperature depending on the factors listed above. During our Georgia winters be sure air pressure is correct, compensate for changing road conditions and ride a little slower for the first few miles to allow the tire temperature to reach its proper temperature before relying on maximum traction.
Ride your Harley 'safely' and you will ride your Harley 'longer'.
David Gilmer
Safety Officer,
Atlanta Chapter, H.O.G.
Please Don't Drink and Ride!
Friends Don't Let Friends ride Drunk!

Your Ride Captain
Tom Sigerfoos
I have been riding since 1995 when I returned to motorcycling after a 24 year layoff. At my wife's persistence, I bought my first bike in almost 25 years (yes, a rice burner) in March of 95 and got back into it. My first Harley came 21 months later, in December 1996, '97 Softail Custom.
Since 1995, I have taken both the Basic and Experienced Rider courses and have accumulated about 35,000 miles of riding experience, featuring several trips in the western U.S. These trips have taken Tommye and I through Colorado, Arizona, Utah, Wyoming, Montana, Washington, Idaho, and of course South Dakota to Sturgis. I love traveling out west due to the beautiful scenery there and that is my primary reason for riding...to see scenery and experience different places such as Glacier and Yellowstone National Parks. I guess like most of you, I look for quaintness and out of the way places as much as I can.
I have belonged to only one chapter of H.O.G., (Atlanta) since getting back into motorcycling and last year served as the Activities Officer. I really enjoy planning rides and attending to the details involved and feel that this is one of the main strengths have to offer our chapter--so laying out these summer trips and some of our chapter rides has been fun and easy.
Other "facts" about myself:
-Married 10 years to my soulmate and best riding "bud";
-Have lived in Germany and Panama Canal Zone, as well as 7 states;
-Graduated UGA 1968, played 1 1/2 years of football while there; -Served in the U.S. Army 1970-1972 as a tank platoon leader;
-Have worked for BellSouth for almost 30 years;
-Other hobbies include photography, wood working, weight lifting, scuba diving and white water rafting. I own golf clubs, but would not necessarily say I "play" golf (I'm a real duffer);
-Have never been to Bike Week or Biketoberfest;
-Longest trip (miles): 4800, from Phoenix to Sturgis and back to Atlanta.
-Longest trip (days): 22 days, this past summer to Montana and Canada.
-Farthest Point from Atlanta: Victoria, British Columbia.
-Favorite Places: Painted Desert (AZ), Glacier Nat'l Park(MT), the Tetons (WY).
-Most Memorable Experience: riding in the 95th Anniversary Parade in Milwaukee.
-Strangest Experience: three members of the "Banditos" gang in Texas "asking permission" to take our pictures during a gas stop in Nebraska while riding home from Sturgis.

Salesman's Statement that "Clinched the Deal" when I bought my first Harley: "When you're 85 and sitting in your rocking chair and you see a Harley go by, you can do one of two things. You can either remember what fun you had on yours, or you can still wonder what it would have been like to have owned one."

Road Trip(s)
Sweetheart Lunch Ride Saturday February 12, 2000
Join us on a leisurely ride through West Georgia and then lunch at Longhorn's Steakhouse in Douglasville. Meet at H-D Atlanta at 10:30 AM. Leave at 11:OO AM.
Dick Cadou,
Ride Captain
Douglas County Taco Mac Ride, February 20, 2000
On Sunday February 20th there will be a ride through Douglas County going to Taco Mac in Douglasville. We will be meeting at the shop at 10:30 AM and leaving at 11:00 AM. The owner has provided Harley-Davidson only parking, on Sundays. This Taco Mac is now located in a new building on Douglas Boulevard off exit 8 on I-20 and is very biker friendly. We plan to take about a 25-mile ride on some of the more scenic roads of Douglas county. If it is too cold we will shorten the route. So come on out and join us for food and a fun ride.
Mike Volk,
Activities Officer
770-949-9691
West GA Skirting The Border Ride, FT Gaines, March 25, 2000
Join us on Saturday, March 25, to ride some roads less traveled. Progress hasn't reared its ugly head everywhere; so take advantage of peaceful country roads, quaint towns, and the beautiful scenery. Let's enjoy while it lasts! Meet at H-D Atlanta at 8:45 AM. Leave at 9:15 AM. Please arrive with a full tank of gas. Looking forward to seeing you!
Dick Cadou,
Ride Captain
770-489-2887
Bulloch House, Warm Springs, GA, March 25, 2000
On Sunday, March 25th, there will be a chapter lunch ride to the Bulloch House in Warm Springs, GA. This ride will feature some real nice relaxing scenery, topped off by some very fine eating at the famous Bulloch House (some may want to bring tupperware to tote home some extra banana pudding!). Dean Mull led a small group of us down there last year and it was a real enjoyable day. Warm Springs is also the home of "The Little White House" which is where FDR spent much of his time during his presidency and some of the history buffs in our group might enjoy adding this tour to their day. The tours are $4.00 for adults and are run daily from 9:OO AM to 5:OO PM. Come join us for food, fun and riding camaraderie!! DATE/DAY. March 26th, Sunday MEETING TIME: 10:OO AM MEETING LOCATION: Harley-Davidson of Atlanta.
Tom Sigerfoos,
Ride Captain
(770) 971-4467
Alabama State Rally, May 5-7, 2000
On Friday May 5th I will be leading a Chapter Ride to the Alabama State Rally in Pelham and return on Sunday, May 7th. We will meet at Harley Davidson Atlanta at I 10 AM for the ride. The Atlanta HOG Chapter has approximately 25 rooms blocked off at the Ramada Limited in Pelham. The cost including tax $72.96 per night. You must make reservations no later than March 15, 2000. This will also be the cancellation date deadline. For reservations call Ramada Limited at 205-987-0444 or 205-987-4816.
Pelham is located 10 miles south of Birmingham. The rally will be utilizing the new Pelham Civic Complex in the foothills of the Appalachian Mountains. All of the usual vendors, bike shows, and games will be on the schedule. You can feast on 2 days of Blues and Barbecue at the Oak Mountain Amphitheater next to the complex. Nearby is Barber Vintage Motorsports Museum that has more than 500 completely restored motorcycles on display. Also, Talladega Super Speedway is the home of Harley Davidson test facility and will be open on Saturday May 6th for tours. Registered HOG members will receive special rates on certain events. Closing ceremonies will feature John Kay and Steppenwolf (Per Brochure and Rally Information). Pick up your pre registration application at the shop. If you have any questions let me know.
Dan Gardiner
Ride Captain
770-957-2174
Myrtle Beach Bike Week, May 18-21,2000
Join our Atlanta Chapter in Myrtle Beach, SC for Bike Week festivities. I'll be staying at the Waters Edge Resort Condo. There are accommodations available at the resort and at several other locations. Please make your reservations early! Call Allison Mull (770) 486-8232 for reservations. Look in March HOGWASH for further ride details.
Dick Cadou,
Ride Captain
770-489-2887

Been There Done That
New Years Day Ride
Tommy Tyner Memorial Ride
Hi Folks, our Annual New Years Day, Tommy Tyner Memorial Day Ride, was a most enjoyable outing. We combined great weather (although a bit cool earlier), great food, and add good friends, and it all equalled GREAT FUN! We had 55 bikers on 39 bikes. The only problem I heard of was that some of us ate too much! After lunch we all split up into groups and rode off in different directions. Our group chose to ride the back roads and were led on a very nice ride by your Ride Captain, Dick Cadou.
CAVE SPRING RIDE
Hi Again! The Cave Spring lunch ride was also a success. We had 16 bikers, on I I bikes, including new members Kenneth Camp and John and Taffy Light, welcome aboard and hope to see you on many more of our rides. The morning started kinda foggy and cold early, which probably kept the numbers down, but it cleared and warmed up quickly. Luckily the ride didn't leave until 11:00. Activities Director Mike Volk, led the way this time and every thing went very well. About half of us chose to eat those BIG juicey home style cheeseburgers with fries, and the other half of the group ate at the Grey Horse Cafe ... heard no complaints from anyone.... except Sharon about my buying some of Mary Janes homeown fudge. After eating we broke into groups to head home. This time your Safety Officer, David Gilmer led our group on a nice ride into Alabama a little ways and then back towards home.
Steve Johnson
Ride Captain,
Atlanta Chapter, H.O.G.


2000 Tentative Events Schedule
Atlanta Chapter, H.O.G.
January 2000
| | |
| --- | --- |
| 01 | Tommy Toner Annual Memorial Ride |
| 13 | Atlanta Chapter H.O.G., Business Meeting |
| 15 | Cave Spring Ride and Lunch |
| 20 | Atlanta Chapter H.O.G., Chapter Meeting |
February 2000
| | |
| --- | --- |
| 10 | Atlanta Chapter H.O.G., Business Meeting |
| 12 | Sweetheart Lunch Ride |
| 17 | Atlanta Chapter H.O.G., Chapter Meeting |
| 20 | Taco Mac Lunch Ride |
March 2000
| | |
| --- | --- |
| 3 | Impromptu Lunch Ride |
| 5 | Daytona Bike Week |
| 10 | Impromptu Lunch Ride |
| 14 | Atlanta Chapter H.O.G., Business Meeting |
| 16 | Atlanta Chapter H.O.G., Chapter Meeting |
| 17 | Impromptu Lunch Ride |
| 18 | Motorcycle Show, Cobb Gallery |
| 24 | Impromptu Lunch Ride |
| 25 | Run to the Border Ride |
| 26 | Bullock House Lunch Ride |
| 31 | Impromptu Lunch Ride |
April 2000
| | |
| --- | --- |
| 13 | Atlanta Chapter H.O.G., Business Meeting |
| 14-16 | Charleston, SC Spring Ride |
| 20 | Atlanta Chapter H.O.G., Chapter Meeting |
| 22 | LOH, LaPrades Lunch Ride |
May 2000
| | |
| --- | --- |
| 5-7 | Alabama State Rally |
| 11 | Atlanta Chapter H.O.G., Business Meeting |
| 13 | Cinco de Mayo Ride |
| 18 | Atlanta Chapter H.O.G., Chapter Meeting |
| 18-21 | Myrtle Beach Bike Week |
| 28 | Rolling Thunder Ride |
June 2000
| | |
| --- | --- |
| 8 | Atlanta Chapter H.O.G., Business Meeting |
| 8-11 | Tennessee State H.O.G. Rally |
| 10 | LOH Macon Braves Ride |
| 11 | New England Bike Week |
| 15 | Atlanta Chapter H.O.G., Chapter Meeting |
| 21 | Annual H.O.G. Rally, Milwaukee, WI |
| 23 | Natlahala River Ride |
July 2000
| | |
| --- | --- |
| 13 | Atlanta Chapter H.O.G., Business Meeting |
| 20 | Atlanta Chapter H.O.G., Chapter Meeting |

Archives

Information... Rene'
Content... ME

H.O.G. CHAPTER ONLINE PRIVACY STATEMENT
Personal privacy and security of information are mutual concerns of H.O.G., its members, and visitors to Atlanta Chapter, H.O.G. web site. This Statement explains H.O.G.'s Internet policies and security measures relating to personal privacy and information security. The Atlanta Chapter, H.O.G. collects and stores the following information about you when you visit the Atlanta Chapter web site: the name of the domain from which you access the Internet (for example, aol.com, if you are connecting from an America Online account); the date and time you access the site; and the Internet address of the web site from which you linked directly to our site. The chapter uses this information to measure the number of visitors to the different sections of its site. This helps H.O.G. to make its site more responsive to its members and prospective members.
H.O.G. will not obtain personally identifying information about you when you visit our site unless you choose to provide such information. If you choose to send e-mail, registration, or other personal information over the Internet, you do so voluntarily.
The Atlanta Chapter, H.O.G. will not disclose personal information provided to it except as follows:
At your request, which may be oral, in writing, by telephone, electronic or other means we recognize;
To assist H.O.G. in evaluating its programs and to continue to improve the quality of your on-line and membership experience;
When disclosure is required by law, such as pursuant to court order, subpoena, legal process or government agency examination or investigation, or to protect or enforce our rights;
To companies that perform services for H.O.G. in connection with your membership, such as data processing and financial transaction processing companies and agencies;
To Harley-Davidson affiliated companies and carefully selected third parties for their own use to provide products and services, or other opportunities to you, unless you have instructed us in writing not to do so; and
In connection with Harley-Davidson corporate due diligence and audits.
By your use of and connection to our web site, you understand and consent to this privacy statement. If for any reason you are concerned that the personal or member information maintained by H.O.G. is not correct or if for some reason you believe H.O.G. has not adhered to these privacy principles, please notify us by calling 1-800-CLUB-HOG.

Atlanta Chapter Member's E-Mail Addresses
| | |
| --- | --- |
| Barbour, Danny | drbshine@aol.com |
| Becton, Allan | f.a.becton@lmco.com |
| Brown, Don and Jane | brown_j@bellsouth.net |
| Cadou, Dick | mcadou@msn.com |
| Cawley, Charles | cawley1840@aol.com |
| Cloninger, Chuck and Linda | yin-and-yang@juno.com |
| Durham, Jim and Rene' | Turbohog@IX.netcom.com |
| Ellis, B.K. | bkellis@avana.net |
| Gardiner, Dan and Ginger | dangardiner@worldnet.att.net |
| Gillett, Pamelia | ST883@aol.com |
| Gillett, Tom | gillettt@aol.com |
| Johnson, Steve and Sharon | rhino2447@aol.com |
| Jones, Don | donjroswell@worldnet.att.net |
| Love, Bron | HDSPT99@aol.com |
| Keely, Jim | jkeely@worldnet.att.net |
| Keely, Johni | johnidean@worldnet.att.net |
| Matthews, Billy and Susan | susan87@webtv.net |
| McClure, Glenn | gmcclur@bellsouth.net |
| McGinn, John | JCMCGINN01@AOL.COM |
| Peel, Robert | rlpeel@aol.com |
| Volk, Michael and Karen | mightymikev@mindspring.com |

Please sign our Guest Book!

Updated 02/18/2000