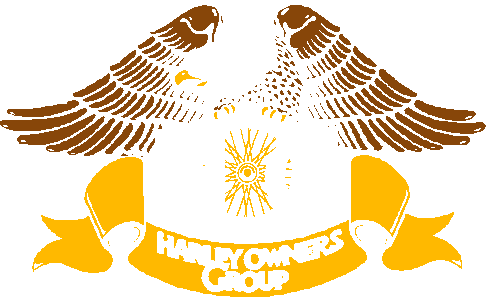 PLEASE use your Back Button to return!
Our Sponsor
Official News Letter
Chapter Officers
Event Schedule
Director's Report
Assistant Director's Report
Secretary/Treasurer's Report
Ride Director's Report
Ladies of Harley Report
Safety Officer's Report
Activity Officer's Report
Photographer's Report
Web Master's Report
Road Trip
Been There Done That
2000 Tentative Event Schedule
Archives
E-Mail Addresses
Guest Book
PLEASE use your Back Button to return!

Sponsored By:


Harley-Davidson of Atlanta, Inc.
501 Thornton Road
Lithia Springs, Georgia 30122
770-944-1340

HOGWASH
Official Newsletter
Atlanta Chapter, H.O.G. Inc.
Chapter Number 0788
January 2000 Issue
Hot-Line Number!
770-908-3435

Atlanta Chapter H.O.G. Squad 2000



JANUARY 2000 EVENT SCHEDULE
January 1, 2000
Tommy Tyner Memorial Ride
Meet: 10:00 AM
Harley-Davidson of Atlanta
Leave: 10:15 AM
January 13, 2000
Atlanta Chapter, H.O.G. Business Meeting
Meet: 7:00 PM
Cayto's

January 15, 2000
Cave Spring Ride
Meet: 11:00 AM
Harley-Davidson of Atlanta
Leave:11:15 AM
January 20, 2000
Atlanta Chapter, H.O.G. Chapter Meeting
Meet: 7:30 PM
Harley-Davidson of Atlanta


SPECIAL REPORT
If you think Y2K is the reason you did not get a January HOGWASH...WRONG! You have not paid your 2000 dues!!
DIRECTOR'S REPORT
The Head HOG!
Dan Gardiner, Director for 2000!
I would like to take this opportunity to introduce myself. I have been married for 32 years to my wife, Ginger. I have one daughter and one grandchild. I am 50 years old and retired from Georgia Bureau of Investigation with over 29 years in Law Enforcement.
I have been riding motorcycles my entire adult life. I purchased my first Harley in 1967 from Harley Davidson of Atlanta (at that time located on Cheshire Bridge Road) and have been enjoying the Harley experience ever since. I served as Atlanta Chapter 1998 Activities Officer and Ride Director in 1999.
My personal goal for leading the chapter in 2000 is to increase participation in organized rides and activities, through opportunities to socialize with other members who are also enjoying the experience afforded by the Harley
Owners Group. The up coming year should be a great one. We are going to continue having different tides each month along with our annual rides that have become a tradition in our chapter. In the past we have had a great deal of participation in the day rides on Saturday and Sunday. We would like any suggestions on new locations for rides and activities that you think the chapter may enjoy.
We have a great staff of officers who are eager to come up with rides and activities through out the year. In this newsletter you will see photographs of each officer and a brief introduction. We also have a dealership that provides support for all our activities and rides. Eddie and Chris Houghton, owners of Harley Davidson of Atlanta, are an integral part of the Atlanta Chapter and we are proud to have them as our sponsors. And to all members for 2000 and proud Harley owners, come join us at the meetings, rides and activities. There you will meet the other people that you have a lot in common with. As you can see we are going to have a great year.
This year we will celebrate our 15th year anniversary. B.K. Ellis was the first Director for the chapter in 1985. He is now presently serving as the Web Master.
I hope to see you on our first ride of the year, January 1st to Buckners on our Tommy Tyner Memorial Ride.
Dan Gardiner
Director,
Atlanta Chapter, H.O.G.

ASSISTANT DIRECTOR'S REPORT
The Assistant Head HOG!
Meet Jimmy Stephens
How ya' doin'. My name is Jimmy Stephens. In 1999 I was your Safety Officer for the Atlanta Chapter. In 2000, I will be the new Assistant Director. I rode my first bike in my early teens and as I approach my next birthday, (late forties) I am more passionate about riding than I ever was as a kid. I blame HARLEY-DAVIDSON for this and I'm glad! I have been a locksmith for the last twenty nine years, with the exception of a brief stint as a police officer. I am married to Chris and yes she does exist. Our children are C.J. a Golden Retriever and two cats, Flash and Missy. I hope to see all of you at our Chapter Meetings and the rides we have planed for 2000.
Oh yeah, HAPPY NEW YEAR, and as always, RIDE LOUD, RIDE PROUD!
Jimmy Stephens
Assistant Director,
Atlanta Chapter, H.O.G.

SECRETARY/TREASURER'S REPORT
Meet Rene' Durham
Well I hope by now everyone knows me. I'm Rene' Durham, the Secretary/Treasurer/Editor for the Atlanta Chapter. I have been a member of H.O.G. and the Atlanta Chapter for 15 years and have been the secretary for the last 5, maybe 6 years, sorry but I lose track of time. I have been married to Jim for 33 years (March 2000). We have a beautiful daughter and 2 wonderful grandchildren. We have a spoiled Shar-Pei dog, Harley Charlie Chan. After taking the Motorcycle Safety Course about 12 years ago Jimmy decided to customize our 1985 Wide Glide for me. I still ride that or anything else I can get from the shop and if any of you don't know, I work at Harley-Davidson of Atlanta (10 Years). So if you have any questions about H.O.G. please call me.
Rene' Durham
Secretary/Treasurer,
Atlanta Chapter, H.O.G.

Ride Director's Report
Meet Steve "Rhino" Johnson
I am Steve Johnson, your Ride Director for the year 2000. A lot folks call me "Rhino" I don't really know why, but they have for many years now, and I do answer to that. I'm 52 years old, grew up in Red Oak, Georgia, wore out about a dozen bicycles, before joining the Marines in '65, spent '66 and '67 in Nam, got out in'68, when I began work with Delta, over 31 years ago. I began riding with my dad on his '47 Indian Chief when I was but a baby, sitting on the gas tanks in front of my dad. Did my first solo act on a dirt bike in the early '60s, bought my first street bike in '68, it was a '67 Triumph Bonneville, then in '79 I bought a new FLH ElectraGlide in Blue, then my next was a new '95 FLSTC, which I still have, and then my lovely wife Sharon, for Fathers Day, gave me a '96 FLHTCUI, which we both enjoyed very much and now we have a new 2000 FLHTCUI, which we hope to enjoy just as much and hopefully more...but I have loved every one of them. Sharon bought herself a 2000 XLH, but so far only our son Brandon has ridden it... huh? We have four sons and a daughter, Butch, Anna Marie, Jesse, Brandon, and Jay From 29 to 14...WHEW! No wonder I've lost my hair. Sharon and both love being active in this chapter, going on rides, meeting new people and being with old friends, and we hope we can help make this a safe and fun year of riding for all. We are currently trying to put together a schedule of rides for the year. If you have any place you'd like to see us ride or if you have a preference as to a day of the week to have a ride, please let us know
Steve Johnson
Ride Director,
Atlanta Chapter, H.O.G.

LADIES OF HARLEY REPORT
Meet Tommye Singerfoos
I am married to my best friend, Tom Sigerfoos. Tom and I have three grown sons Jay - 23, Jeremy - 21 and Brian -20 who all love to ride. My first Harley was a '94 Fat Boy and I currently ride a 1998 Sinister Blue Road King. I have been riding motorcycles most of my adult life, mostly as a passenger until 4 years ago when I decided to try it on my own and signed up for the Motorcycle Safety Course. I now have almost 30,000 miles of riding experience including trips to Sturgis,, the Grand Canyon, Yellowstone and Glacier National Parks and through the Canadian Rockies. One of my fondest memories is riding in the HD Parade in Milwaukee at the 95th anniversary. The experience of riding has opened up a wonderful world of adventure as well as the opportunity to meet lots of terrific people.
While serving as the Ladies of Harley Officer in 2000, I hope to encourage more ladies to ride with us whether piloting their own bike or as a passenger.
Remember "Life is not a Spectator Sport".
Tommye Singerfoos
Ladies of Harley Officer,
Atlanta Chapter, H.O.G.

SAFETY OFFICER'S REPORT
Meet David Gilmer
My name is David Gilmer, in this first article we have been asked to tell about ourselves. I am the Safety Officer for year 2000. My telephone Number is 770-258-5656. I live in Bowdon, Georgia with my wife Kim and 15 year old daughter Alison. Both Kim and Alison enjoy riding our Harleys with me. My other daughter April, lives in McDonough with her husband Matt. (He rides a "crotch rocket') I have been in law enforcement/investigations for 25 years. I have owned and been riding Harleys since 1969. I still have my 781/2 FLH. They sure were less expensive in the 70's. We also own a white Shriner Dresser, a Night Train Softail, and a Buell. I said that only to say " I enjoy motorcycling". When I first began motorcycle riding, there were a lot less motorcycles and automobiles. As the increase in both have occurred, we as motorcyclist have to continually look and watch our surroundings with 100% alertness and be ready to take immediate appropriate action. I am planning on a safe 2000 on 2 wheels as I'm sure you all are also. We at Atlanta Harley-Davidson H.O.G. Chapter are planning on a good year and will be emphasizing safety on all rides. I look forward to riding with you this year.
Ride Your Harley 'safely' and you will ride your Harley 'longer'!
David Gilmer
Safety Officer,
Atlanta Chapter, H.O.G.
Please Don't Drink and Ride!
Friends Don't Let Friends ride Drunk!

Activities Officer's Report
Meet Mike Volk
Hello Atlanta HOG members. My name is Mike Volk and starting in January I will be the Activities Officer. I have been a member of our chapter for the last four years. I have been a Ride Captain and lead numerous rides in the last three years. My wife Karen and my son David have also been very active members. I have been riding since I was ten years old when my sister's boyfriend sold me a Sears Allstate for $15.00. Over the years I have ridden many different bikes. Finally in 1995 1 bought my first H-D...my FXDS-CONV, this bike has been my favorite. With 67,000 miles in five years it still runs great.
I work for Delta Air Lines and have been an aircraft mechanic since 1977. Did four years in the USAF as a weapons control systems specialist (F4E). also helped build the C5B at Lockheed in Marietta before going to DAL.
I am looking forward to a year full of great rides and hope to see all of you on the road. On January I st we will be riding to Buckners for our annual Tommy Tyner Memorial Ride. This will be the first ride, on the first day, of the new Century, so be there if you can.
Mike Volk
Activities Officer,
Atlanta Chapter, H.O.G.

Photographer/Historian
Meet Hank Somma
I have been the Chapter Photographer and Historian since 1995. I am 64 years of age and been riding since 1988.
Hank Somma
Photographer/Historian,
Atlanta Chapter, H.O.G.

Web Master Report
Meet B.K. Ellis
I have been riding motorcycles for some 30 plus years. I retired from the General Services Administration in September, 1994 after 32 years of service as a Computer Programer Analyst. I was in charge of computer operations at the GSA's Palmetto, GA Federal Supply Distribution Facility. I have three Harleys at this time. I founded the Atlanta Chapter, H.O.G. for Eddie (Harley-Davidson of Atlanta) in August, 1985 and we held our first meeting on September 19, 1985. Our first ride was to the Harley-Davidson Test Facility Open House at Talladega Speedway in Talladega, AL. I served as Director of the Chapter until September, 1990.
B.K. Ellis
Web Master,
Atlanta Chapter, H.O.G.

Road Trip(s)
New Years Day Ride
Tommy Tyner Memorial Ride
HAPPY HOLIDAYS EVERYONE! This is my first official act as Ride Director for the year 2000. I hope we can have as good a year as 1999 has been with Dan Gardiner. We will be having as many rides as possible to allow everyone the opportunity to make as many as you can. If you have any suggestions for rides or destinations, please put them together and bring them to us so we can try to schedule them in as early as possible. I am open to any suggestions concerning this, and I'd also appreciate any thoughts you might have about our rides.
We have a traditional New Years day ride here at H.D. of Atlanta: it is the Tommy Tyner Memorial Ride to Buckners. This year I will be leading the ride. It will originate at H.D. of Atlanta, gathering at about 10:00 A.M. and, after my safety briefing, explanation of and passing out maps of the route, we will leave the shop at 10: 15 A.M. to meet up with the South side group at the BP gas station on GA Hwy. #85 at Forest Parkway. We should be there by 11:00 A.M., so we can leave at 11: 15 A.M. to complete our ride to Buckners Family Restaurant, Exit 66 on 1-75 and GA Hwy. 36 at Jackson.
As always, please arrive with a full tank of gas and be ready to enjoy a good, safe ride. If on any ride, at any stop or while riding for that matter, you notice any problem of a fellow bikers bike, such as an oil leak, loose or wobbly wheel, a light not working, etc., please let them know, it could be you.
Steve Johnson
Ride Captain,
Atlanta Chapter, H.O.G.
770-942-5770
Rhino2447@AOL.COM
Cave Spring, GA Lunch Ride
January 15, 2000
There's going to be a lunch ride (weather permitting) on Jan. 15, 2000, from H-D Atlanta to Cave Spring, Ga. I'll be leading the ride, and we'll leave the shop at 11:00 A.M. It's about a 60 or so mile ride to Cave Spring. This is a nice, easy, slow, country ride, very relaxing and enjoyable, so if you haven't been on a group ride before, or just want to ride along with us, this is the one to start with,just dress
for the weather (it will be the middle of Jan., you know). There is a great HOMEMADE hamburger place that also serves pizza and ice cream, and also a blue plate special cafe for another place to eat, along with a B-B-Q place but it may be closed. Also there's "Martha Jane's" Homemade fudge, made fresh right there! Folks, this is about as close to Mayberry as you're gonna find around here.
Dress warm, cause who knows what the weather will be like, but if it allows we will have a nice, relaxing ride, slightly northwest of Douglasville.
Steve Johnson
Ride Captain,
Atlanta Chapter, H.O.G.
770-942-5770
Rhino2447@AOL.COM

Been There Done That
Christmas Toy Ride
Christian City Children Home
Our ride on December 12th was wonderful thanks to the good Lord and all of you. We had a good group of 34 people go on the ride with 14 bikes, 2 vehicles along with a truck full of toys and goodies for the kids. The weather tried to test us but finally cleared off for a beautiful ride and day to share Christmas Joy. We were able to meet with the kids in the Chapel where they sang a song or two for us, then we went outside and let them sit on our bikes and took pictures for them. It was a blessing for them and us. Thank you everyone for making the day a good one for the children.
Ginger Gardiner
Ladies of Harley Officer,
Atlanta Chapter, H.O.G. 1998-1999
Chapter Christmas Party
Biker Baby Photo Contest
Boy does this group clean up nice. Everyone was dressed in their finest duds and really looked good at the Christmas Party. We had a great turn out and lots of good food, music, and fun. There were 15 photos turned in for the Biker Baby Photo Contest (good turnout for the first time). Everyone had a great time guessing who we were. Judy Cobb won the prize for naming the most babies. She got 11 out of 15, which was remarkable. It was fun for everyone.
I want to thank everyone for your support in 1998 and 1999. I know we will have a wonderful New Year. God Bless You All.
Ginger Gardiner
Ladies of Harley Officer,
Atlanta Chapter, H.O.G. 1998-1999

2000 Tentative Events Schedule
Atlanta Chapter, H.O.G.
January 2000
| | |
| --- | --- |
| 01 | Tommy Tyner Annual Memorial Ride |
| 13 | Atlanta Chapter H.O.G., Business Meeting |
| 15 | Cave Spring Ride and Lunch |
| 20 | Atlanta Chapter H.O.G., Chapter Meeting |

Archives

Information... Rene'
Content... ME

Atlanta Chapter Member's E-Mail Addresses
| | |
| --- | --- |
| Barbour, Danny | drbshine@aol.com |
| Becton, Allan | f.a.becton@lmco.com |
| Brown, Don and Jane | brown_j@bellsouth.net |
| Cadou, Dick | mcadou@msn.com |
| Cawley, Charles | cawley1840@aol.com |
| Cloninger, Chuck and Linda | yin-and-yang@juno.com |
| Durham, Jim and Rene' | Turbohog@IX.netcom.com |
| Ellis, B.K. | bkellis@avana.net |
| Gardiner, Dan and Ginger | dangardiner@worldnet.att.net |
| Gillett, Pamelia | ST883@aol.com |
| Gillett, Tom | gillettt@aol.com |
| Johnson, Steve and Sharon | rhino2447@aol.com |
| Jones, Don | donjroswell@worldnet.att.net |
| Love, Bron | HDSPT99@aol.com |
| Keely, Jim | jkeely@worldnet.att.net |
| Keely, Johni | johnidean@worldnet.att.net |
| Matthews, Billy and Susan | susan87@webtv.net |
| McClure, Glenn | gmcclur@bellsouth.net |
| McGinn, John | JCMCGINN01@AOL.COM |
| Peel, Robert | rlpeel@aol.com |
| Volk, Michael and Karen | muskrat@atlcom.net |

Please sign our Guest Book!

Updated 01/06/2000